Topic: North Clarksville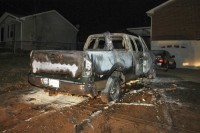 Clarksville TN – Arson is suspected in a series of vehicle fires early this morning in North Clarksville.  According to a press release from Clarksville Police Department spokesman Officer Jim Knoll, the fires occurred within a fifteen minute time frame.
Emergency responders, including Clarksville Fire Rescue, got the call at 3:00am, and had their hands full when they arrived.  Two of the fires occurred in the driveways at 1538 Cherry Tree Drive, and 1593 Boxcroft Court.  The third vehicle torched was in front of 312 Gomer Road. «Read the rest of this article»
Clarksville, TN – On June 22nd, the Clarksville Office of Housing and Community Development, along with Clarksville Mayor Pro Temp Geno Grubbs, were on hand when the homeowner of 50 Union Street was presented with keys to her new home.
Union Street lies within the Dog Hill Architectural District known for its late Victorian Architectural Style which consists of typical turn of century framed construction cottages. The district got its name because neighborhood canines would howl at the whistles of the nearby trains and steamboats. «Read the rest of this article»
Monday-Tuesday, June 11th-12th, 2012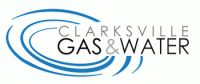 Clarksville, TN – Clarksville Gas and Water has planned water outages in North Clarksville on Monday and Tuesday for fire hydrant replacement work.
Each outage will begin at 7:00am and is estimated to be complete by 1:00pm. «Read the rest of this article»
Hank Bonecutter and Bill Larson contributed to this story

Clarksville, TN – Clarksville police and swat team members were called to a North Clarksville neighborhood this morning after receiving a call that shots had been fired. A residential burglary was in progress, and a man was reported to be bleeding on the front porch of a Quicksilver Court residence. The man crossed the street for help after his roommate  shot him in his residence during an argument.
When the Clarksville Police Department arrived on scene they found the shooting victim dead from his injuries, as of this time his name has not been released. There was a trail of blood leading back across the street to the house where the shooter was hiding barricaded inside one of the bedrooms.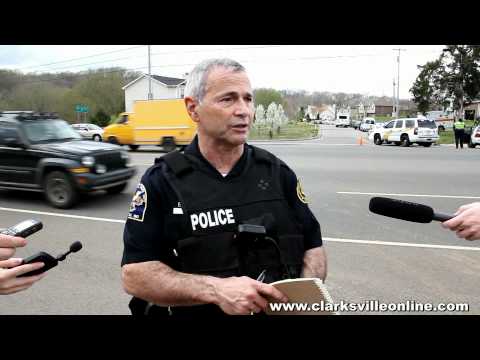 «Read the rest of this article»

Clarksville, TN – As of 1:00pm, Saturday April 30th, we estimate less than 40 customers remain without power. Most of these are individual cases. We have crews designated to three different areas of town; North, South and St. Bethlehem.
We expect to have these customers back in service today, unless they have damage to their property that has not been repaired.
Tuesday, April 26th, 2011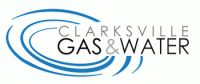 Clarksville, TN - The Clarksville Gas and Water Department has lifted water conservation measures for North Clarksville. The water distribution system including water tanks are operating at normal capacity.
Clarksville, TN – As of 8:30am, we have most of our customers restored. The storm that came through this morning caused a new outage in the North Clarksville area. Approximately 150 customers are without power. We have about 15 broadband customers still affected by the outage.
In addition to utilizing all available CDE personnel, we also have crews assisting from other communities.

Clarksville, TN – Power has been restored to all of the Clarksville schools, with the exception of Norman Smith elementary. We have a crew working at that location to get service restored to this school within the next couple of hours. 
I would estimate that we still have around 2,000 customers out of service. The main issue remains wires down, caused by fallen trees. «Read the rest of this article»

Hydromax USA will be performing sewer line smoke testing for the Clarksville Gas and Water Department in the North Clarksville area. This will include Bel Air, Dalewood, Virginia Terrace, Rolling Acres, Colonial Village, Park Lane, Lealand, and surrounding subdivisions beginning Tuesday, September 14th, 2010 through Friday, September 17th, 2010. «Read the rest of this article»