Topic: Northeast High School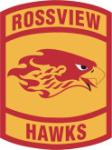 Clarksville, TN – Rossview High School's volleyball team ended its season-long four-match losing streak, September 25th, with a 3-0 District 10-AAA win over Kenwood High School by scores of 25-15, 25-12 and 25-19.
Big scoring runs would highlight the victory for the Lady Hawks, who even their overall record to 14-14 and 7-5 in District 10-AAA.
"We just needed to come out and play well and get some of our confidence back," Rossview coach Krystal Weber said. "So it's nice to get a win and head into the weekend and the final week of the regular season next week with a victory."
«Read the rest of this article»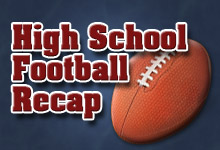 Clarksville, TN – The high school football regular season is halfway done. Five games have been played and five more remain. Only one District 10-AAA team is still undefeated while one team has yet to earn a win. In between the top and bottom, only one game separates six teams.
Homecoming games begin this week. Seniors will be recognized and the battles to win will take place in front of stands filled with extra fans cheering for their home teams.
«Read the rest of this article»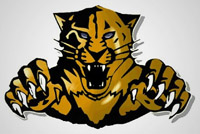 Clarksville, TN – Last year Clarksville Academy's volleyball team defeated East Robertson High School to hand them their first loss in district play, but there was no repeat of the upset September 23rd, with the Lady Cougars falling to the Lady Indians in three straight games by scores of 25-16, 25-16 and 25-22.
Trouble handing the East Robertson (19-9, 8-0 District 10-A) service hampered the Lady Cougars, who currently sit in third-place in the district standing having suffered all of its district losses to East Robertson and Nashville Christian School – the top two teams in the district standings. «Read the rest of this article»
Clarksville, TN – After falling behind early Clarksville High School's football team scored 17 straight points, Friday night, September 19th at Hilda J. Richardson Athletic Field, then held on to defeat Northeast High School in a District 10-AAA matchup, 17-12.
With the win, Clarksville High (2-3. 1-1 District 10-AAA) ends a three-game losing streak after opening the season with a win at Goodpasture High School, while Northeast High School dropped its fifth game in a row and falling to 0-2 in District 10-AAA play.
«Read the rest of this article»
Clarksville, TN – It was déjà vu all over again, September 15th at Swan Lake Golf Course, with the Rossview High School's girls golf team and Clarksville High's boys golf team repeating as the District 10-AAA tournament title winners.
The Lady Hawks would edge the Clarksville High Lady Wildcats by three shots (149-152) to not only win the tournament title, but remain undefeated on the season.
"I was having to be a scorer on another hole, so I wasn't with my girls and I was really stressing out," Rossview head coach Phil Burkhart said. "I didn't exactly know we stood, but I heard it was pretty much even, but we had a stroke or two more lead than I thought.
«Read the rest of this article»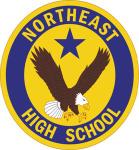 Clarksville, TN – After opening the season with three straight road losses, the Northeast Eagles football team were hoping to turn things around at their home opener against the Smyrna Bulldogs Friday night.
However, the Bulldogs proved the proverb, "The best laid schemes of mice and men often go awry," applies to Eagles as well.
They shutout the Eagles 44-0.
«Read the rest of this article»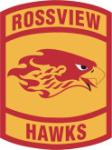 Clarksville, TN – Rossview High School's volleyball team almost saw a 2-0 lead disappear, Thursday, September 4th in its District 10-AAA matchup versus Northeast High School, but the Lady Hawks rallied to score eight of the final nine points in game four to come away with a 3-1 win be scores of 25-16, 25-19, 15-25 and 25-23.
After winning the first two games comfortably, the Lady Hawks (7-5, 4-2 District 10-AAA) saw the Lady Eagles come out quickly in the third game and score the first four points to never trail in the contest that they won by 10 points, 25-15.
«Read the rest of this article»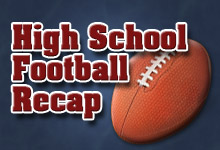 Clarksville, TN – Pristine uniforms, pads and footballs are now grass-stained, dented and scuffed because the high school football season is underway.
With two weeks of play done, parents and fans are beginning to get an idea of their teams strengths and weaknesses. While some are excited by their team's proficiency so far, others are hoping they have yet to see the best of what their team has to offer.
«Read the rest of this article»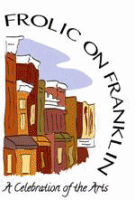 Clarksville, TN – Downtown Clarksville's 9th Annual "Frolic on Franklin: A Celebration of the Arts" will take place Saturday, September 13th from 8:30am-3:30pm.
The free event will showcase the works of more than 30 artists, staged entertainment, art demonstrations, and a doggie fashion show – all along the 100 block of historic Franklin Street.
A variety of original fine art, as well as handmade crafts, will be on display including paintings and photography, jewelry, clay garden items, wood work, purses and fabric accessories, pottery, candles, jewelry, woven and knitted items, and seasonal gifts. Items will be for sale with prices ranging from $2.00 – $500.00.
«Read the rest of this article»
Clarksville, TN – With a 10-4 record, the Tennessee State University (TSU) Tigers football team won their first postseason game since 1986 last season due in large part to their nationally sixth ranked defense. On that impressive defense terrorizing quarterbacks and earning OVC Defensive Player of the Year honors was former Clarksville Northeast High Eagle, Anthony Bass.
Listed at 6'2", 230 lbs, Bass pounced on offensive players in the back field as the Tigers defensive end for 10 sacks and 14.5 tackles for a loss last season. His impressive junior campaign netted him All OVC First Team honors and also made him one of only six OVC players on the College Football Performance Awards (CFPA) watch list.
«Read the rest of this article»