Topic: Northeast High School

Clarksville, TN – Clarksville Police Detective Gregory Rosencrants is requesting public assistance locating a runaway juvenile.
The runaway juvenile is 16-year-old Maurice Gaines from Clarksville, TN.
Maurice was recently seen in the Northeast High School area.
«Read the rest of this article»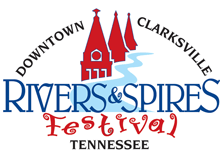 Clarksville, TN – The 2016 Rivers and Spires Festival shattered previous attendance records, bringing over 49,000 people into downtown Clarksville over the April 14th-16th weekend. This year's event was the largest Rivers and Spires to date with the 2010 Festival previously holding the record at 42,073 when the Charlie Daniels Band performed.
"The Festival definitely did what it was supposed to do; bring people downtown, promote the community and offer free family entertainment for all ages. We are very pleased with how the event went this year," said Theresa Harrington, Executive Director of Visit Clarksville.
«Read the rest of this article»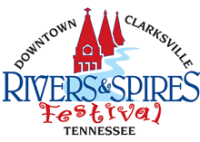 Clarksville, TN – Behind the scenes at the Rivers and Spires Festival, hundreds of volunteers invest time and energy into keeping the festival clean, safe and fun for all attendees.
In 2015, more than 300 local high school students volunteered their time in Rivers and Spires' Family Fun Zone and Toddler Town areas. In all, the students logged nearly 900 hours of service time.
Two of the participating schools were selected to win last the Mayor's Volunteer Cup Trophy in 2015 based on service hours, student participation, and attitude.
«Read the rest of this article»

Clarksville, TN – The Clarksville Police Department is investigating several vandalisms to vehicles in multiple subdivisions. Sometime in the late evening hours of March 5th, 2016 to March 7th, 2016, an unknown suspect(s) shot at several vehicles with what appeared to be BBs.
In one of the incidents, a witness heard, what sounded like fireworks, at approximately 11:00pm on March 7th, 2016 and looked out the window to see an older model gray car drive off from the area (Glenhurst Way). The observed damages included broken windows and vehicle body damage.
«Read the rest of this article»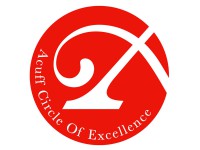 Clarksville, TN – A high school choral director, who also is a composer. A music academy born out of a challenge to a church congregation to "live a better story." And, a dental practice making an effort to share art appreciation with everyone.
These are among this year's eight recipients of the Ovation Award, given by the Acuff Circle of Excellence in recognition of outstanding contributions to the arts in the Clarksville-Montgomery County community.
«Read the rest of this article»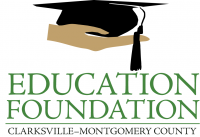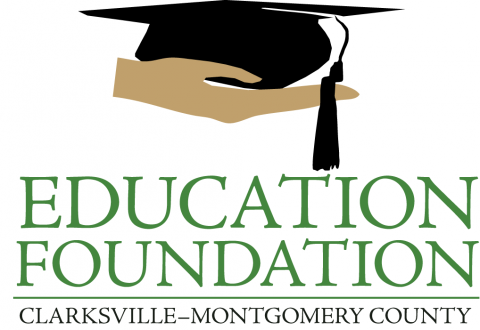 Clarksville, TN – For the past seven years, the Education Foundation has offered Clarksville-Montgomery County School (CMCSS) educators the opportunity to compete for funds that benefit their classrooms and special projects in a non-traditional way.
Education Foundation president Brian Taylor notes that the increase in funds awarded is possible because of contributions made by individual community members to recent Foundation fundraisers including the Vision to Reality Banquet and the Annual Campaign.
«Read the rest of this article»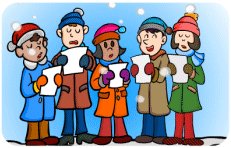 Clarksville, TN – Clarksville-Montgomery County held their annual Downtown for the Holidays on Saturday, December 5th, 2015 starting at 4:00pm.
The festivities included local school groups Christmas caroling on the Montgomery County Court House steps. There was hot chocolate available inside the Montgomery County Courts Complex.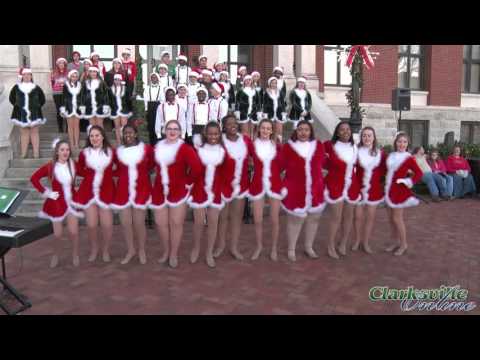 «Read the rest of this article»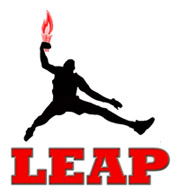 Clarksville, TN – LEAP Organization is preparing for its 6th Annual Step Show Competition at West Creek High School on October 24th. This competition is an inspiring, upbeat, and fun dance competition designed to showcase the talented young people we have in the community.
This event was the brainchild of two sisters, Deanna and Valerie Armstrong, who were among the five initial LEAP participants in 2009. The sisters wanted to offer a quality event where school teams can enter and perform to help the community youth foster a deeper love and commitment to dance.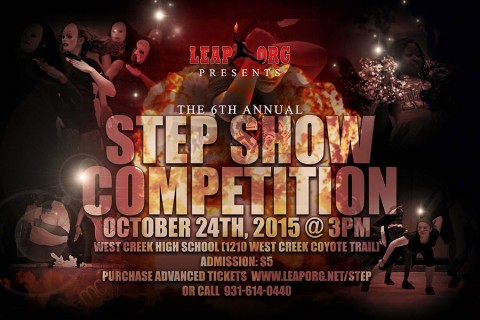 «Read the rest of this article»
APSU Sports Information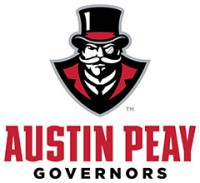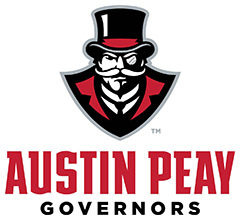 Clarksville, TN – Rally for Ryhan has taken hold on multiple fronts in mid-Missouri.
The Rhyan is Ryhan Loos, the five-year-old daughter of Jen and Brad Loos, a Clarksville native who played basketball at Northeast High School, later for his father, Dave Loos, at Austin Peay (1998-2001) and now is a second-season Missouri basketball assistant coach. Late last week Rhyan Loos was diagnosed with Stage 4 cancer.
Although Rhyan and the Loos Family have a long fight ahead, they are not facing these challenge alone.
«Read the rest of this article»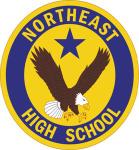 Clarksville, TN – The Northeast High School Lady Eagles Track Team will be hosting 3x Olympian, Deedee Trotter for a speaking engagement on Friday November 13th, 2015 at the school's gymnasium starting at 6:00pm.
Ms. Trotter has participated in the 2004, 2008, and 2012 Olympics. She has won 2 gold medals as a member of the 4x400m relay and a bronze medal in the 400m dash. She is currently training to make her 4th U.S. Olympic Team that will represent the country in Rio, Brazil in August 2016.
«Read the rest of this article»