Topic: Northeast High School

Montgomery County, TN – Assistant principals for Woodlawn Elementary School and Northwest High School have been selected.
Northwest's new assistant principal is Jessica Peppard, who has served as academic coach for Northwest and Northeast High Schools. She will replace Marlon Heaston, who has been named principal of Kenwood Middle. Christina Irwin has been appointed assistant principal at Woodlawn, replacing Jennifer Silvers who was named principal of the school.
«Read the rest of this article»
Clarksville, TN – Teal Young knocked down five 3s on his way to a game-high 23 points, Tuesday, February 24th, at William Workman Gymnasium, to lead Clarksville High School to a 70-48 Region 5-AAA Tournament quarterfinal victory over Gallatin High School.
It was back-to-back 3s midway through the opening quarter by Young that gave the Wildcats (15-11) a 10-9 lead after Gallatin had scored six straight points to take its biggest lead of the game, 9-4.
«Read the rest of this article»
Clarksville, TN – After a week of weather delays, and the Region 5-AAA Basketball Tournament looming, the District 10-AAA Basketball Tournament championship and consolation games have been cancelled.
With the cancellation, Rossview High School girls basketball team will be declared the tournament champions, followed by Henry County High School, Clarksville High School and West Creek High finishing second through fourth place.
«Read the rest of this article»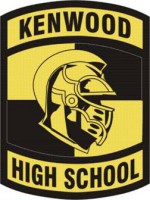 Clarksville, TN – The top four seeds in the District 10-AAA boys basketball tournament played each other in the semifinals at Kenwood High School Saturday.
Last season's tournament champion advanced while this season's top seeded regular season champion came up short.
The Clarksville High Wildcats and the Kenwood Knights advanced to play in the district tournament championship.
«Read the rest of this article»
Commits to Visiting 10,000 Tennessee Teachers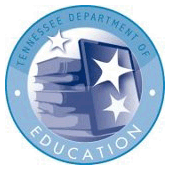 Nashville, TN – Education Commissioner Candice McQueen on Friday kicked off a statewide tour of classroom visits where she plans to connect with 10,000 Tennessee teachers. The commissioner, whose tour began in her hometown of Clarksville, is committed to this goal as a way to listen and learn from Tennessee educators.
Commissioner McQueen visited three schools on Friday, two of which she attended herself growing up: Burt Elementary and Northeast High. She spent time with teachers, students, and administrators, listening to stories of their successes and challenges. «Read the rest of this article»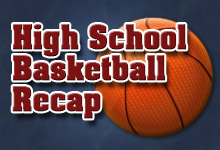 Clarksville, TN – The local high school basketball season came to a close last Friday. Regular season champions were crowned and the seeds for the first post season tournaments were set. The District 10-AAA girls basketball teams experienced déjà vu as the Rossview Lady Hawks repeated as the regular season champions.
The Lady Hawks (18-7) controlled their own fate last week and got the wins necessary to capture another regular season championship.
«Read the rest of this article»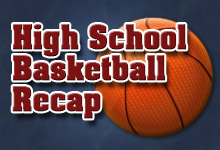 Clarksville, TN – The tight race in District 10-AAA high school boys basketball came to an end last Friday. A new regular season champion was crowned and the runner up was part of a three-way tie. Although one race is done, the District 10-AAA Tournament will be another one decided by a photo finish.
Since 2015 began, the Northwest Vikings (16-10) have won 7-of-10 games. It was enough for them to become this season's District 10-AAA regular season champion. After defeating the Henry County Patriots for the second time this season last Tuesday, the Vikings finished the season with a 65-71 loss to the Springfield Yellow Jackets.
«Read the rest of this article»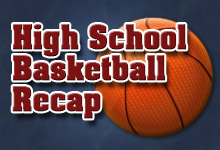 Clarksville, TN – After last weeks results one local high school girls basketball team leads District 10-AAA by a game and has a slight advantage to repeat as the regular season champion with only two district games left in the regular season.
Rossview Lady Hawks are at the top of District 10-AAA, one game ahead of Clarksville High and two games above Henry County.
«Read the rest of this article»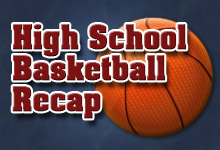 Clarksville, TN – The last week of the local high school basketball regular season is here. Only two district games remain before the district tournament, which means only two chances left to grab the regular season championship and the number one seed.
After last weeks games, there is a new team sitting at the top. However, the hold of the top spot is tenuous at best with five teams still within two games of each other.
«Read the rest of this article»
Clarksville, TN – Tyriek Cheatham's free throw with 24.2 seconds left Tuesday, February 3rd at William Workman Gymnasium, proved to be the difference for Clarksville High School as the Wildcats edged Springfield High School 45-44 and lock up a first-round home game in next week's District 10-AAA Tournament.
Clarksville High (11-11, 8-5 District 10-AAA), along with Springfield and Northeast High School, entered the night tied for third in the district standings, but the Wildcats victory over the Yellow Jackets earned CHS the tie-breaker over Springfield – having swept the season series — and guaranteeing no worse than a fourth-place finish in 10-AAA.
«Read the rest of this article»