Topic: Northeast State Community College
Haslam highlights state's successes, lays out strategies to address challenges in 2013 address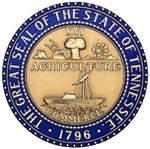 Nashville, TN – Tennessee Governor Bill Haslam Monday night delivered his 2013 State of the State address before a joint session of the General Assembly, contrasting Tennessee with Washington, D.C. and other states across the country that have struggled to keep their fiscal houses in order.
"Unlike the news coming out of our nation's capital and so many other states around the country, good things are happening in Tennessee," Haslam said.  "We have a long history of fiscal restraint that crosses party lines.  We have been deliberate about not spending money we don't have and in making a concerted effort to save for the future…And now we are well-positioned to continue to invest in a thoughtful, strategic manner." «Read the rest of this article»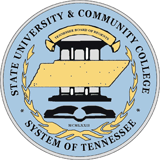 Memphis, TN – The Tennessee Board of Regents voted to increase tuition and fee rates for the six universities, 13 community colleges and 27 technology centers it governs. The rates of increase are lower this year than in previous years.
The new mandatory and maintenance fee/tuition rates will result in price increases ranging from 3.4 percent at Austin Peay State University to 7.2 percent at East Tennessee State University. Students at the University of Memphis will see a 7 percent increase in price and at Southwest Tennessee Community College will pay 4.8 percent more. «Read the rest of this article»
35 safety and health seminars to be offered throughout the state

NASHVILLE – The Tennessee Occupational Safety and Health Administration has 35 upcoming safety and health training seminars at several locations throughout the state. The courses will be offered through Tennessee Chamber of Commerce and Industry, University of Tennessee, Vol State Community College, Northeast State Community College and Walters State Community College.
"Our goal is to keep employers and employees safe from as many workplace safety and health hazards as possible," Sandra Bennett, TOSHA Training Manager. "TOSHA has excellent trainers who know the requirements in TOSHA standards and regulations, and can help you apply them to prevent injuries/illnesses and save lives." «Read the rest of this article»