Topic: Northeast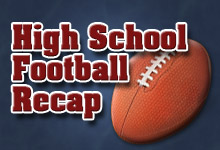 Clarksville, TN – Most of the Friday night lights were off in Clarksville last Friday because all the District 10-AAA football teams were on their Fall break.
However, while those teams were resting and gearing up for their last two games of the regular season, both the Clarksville Academy Cougars and the Fort Campbell Falcons were handling their business at home.
«Read the rest of this article»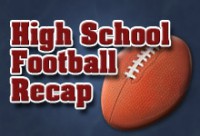 Clarksville, TN – The countdown until the end of the regular season continues and only two games separate most of the District 10-AAA football teams. After week 8, no team is undefeated overall, but one team is undefeated in league play and they have almost locked up the regular season champion spot.
With the Fall break, most of the teams have two weeks to prepare for their last two regular season games. The race so tight, these last two games could decide which teams will get to play at home in front of their own fans in the post season.
«Read the rest of this article»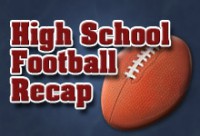 Clarksville, TN – It was cold, wet and windy Friday, October 3rd, but the miserable conditions did not stop a lot of fans from going out and supporting their teams during week 7 play.
It was District 10-AAA competition across the board and some fans got some early relief from the relentless weather as the outcomes of the games were determined early.
With only three games remaining in the regular season a new leader has emerged at the top and the lone winless team picked up their first victory.
«Read the rest of this article»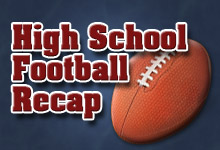 Clarksville, TN – Week 6 was the last chance a lot of fans got to see their teams play at home. It was also the last chance District 10-AAA teams will play non-league opponents. Only four games remain in the regular season and with the standings so close, every game will be crucial to post season play.
As the weather changes, this is the time of year when all the pre-season practice separates winners and losers. Execution, penalties and injuries will determine the post season top seeds.
«Read the rest of this article»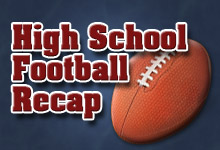 Clarksville, TN – The high school football regular season is halfway done. Five games have been played and five more remain. Only one District 10-AAA team is still undefeated while one team has yet to earn a win. In between the top and bottom, only one game separates six teams.
Homecoming games begin this week. Seniors will be recognized and the battles to win will take place in front of stands filled with extra fans cheering for their home teams.
«Read the rest of this article»
Clarksville, TN – After falling behind early Clarksville High School's football team scored 17 straight points, Friday night, September 19th at Hilda J. Richardson Athletic Field, then held on to defeat Northeast High School in a District 10-AAA matchup, 17-12.
With the win, Clarksville High (2-3. 1-1 District 10-AAA) ends a three-game losing streak after opening the season with a win at Goodpasture High School, while Northeast High School dropped its fifth game in a row and falling to 0-2 in District 10-AAA play.
«Read the rest of this article»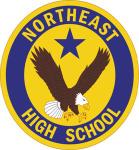 Clarksville, TN – After opening the season with three straight road losses, the Northeast Eagles football team were hoping to turn things around at their home opener against the Smyrna Bulldogs Friday night.
However, the Bulldogs proved the proverb, "The best laid schemes of mice and men often go awry," applies to Eagles as well.
They shutout the Eagles 44-0.
«Read the rest of this article»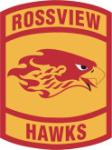 Clarksville, TN – Rossview High School's volleyball team almost saw a 2-0 lead disappear, Thursday, September 4th in its District 10-AAA matchup versus Northeast High School, but the Lady Hawks rallied to score eight of the final nine points in game four to come away with a 3-1 win be scores of 25-16, 25-19, 15-25 and 25-23.
After winning the first two games comfortably, the Lady Hawks (7-5, 4-2 District 10-AAA) saw the Lady Eagles come out quickly in the third game and score the first four points to never trail in the contest that they won by 10 points, 25-15.
«Read the rest of this article»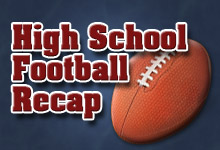 Clarksville, TN – Pristine uniforms, pads and footballs are now grass-stained, dented and scuffed because the high school football season is underway.
With two weeks of play done, parents and fans are beginning to get an idea of their teams strengths and weaknesses. While some are excited by their team's proficiency so far, others are hoping they have yet to see the best of what their team has to offer.
«Read the rest of this article»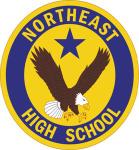 Clarksville, TN – Friends, family and teammates gathered at Northeast High School Friday, May 16, to congratulate Lady Eagle senior softball pitcher Ciara Aragon at her official signing event.
Sitting between her parents, with a smile on her face and sporting the cap of her future alma mater, Aragon signed the papers to commit to Bethel University in McKenzie, Tennessee where she will continue her softball career as a Lady Wildcat.
«Read the rest of this article»