Topic: Northwest High School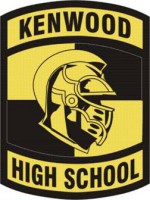 Clarksville, TN – The Kenwood Knights (3-2) trampled the Northwest Vikings (2-3) Friday night, 44-14, for their third win in a row. The Vikings defense simply did not have an answer for the Knights ground game which totaled more than 300 yards.
Kenwood Knight's senior quarterback Malcolm Perry accounted for most of the Knights offense, rushing for just under 200 yards with two touchdowns. Perry was one of four Knight rushers to score a touchdown. Knights senior running back Josh Lewis had two rushing touchdowns along with Perry.
«Read the rest of this article»
Clarksville, TN – It was déjà vu all over again, September 15th at Swan Lake Golf Course, with the Rossview High School's girls golf team and Clarksville High's boys golf team repeating as the District 10-AAA tournament title winners.
The Lady Hawks would edge the Clarksville High Lady Wildcats by three shots (149-152) to not only win the tournament title, but remain undefeated on the season.
"I was having to be a scorer on another hole, so I wasn't with my girls and I was really stressing out," Rossview head coach Phil Burkhart said. "I didn't exactly know we stood, but I heard it was pretty much even, but we had a stroke or two more lead than I thought.
«Read the rest of this article»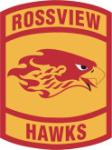 Clarksville, TN – Rossview High School's outside hitter Jessica Mattson collected 16 kills in just three games, September 11th, as she led the Lady Hawks to a 3-0 victory over Northwest High School, by scores of 25-13, 25-23, 25-16.
Mattson's 16 kills were more than half of the total kills recorded by Rossview (13-10, 6-2 District 10-AAA) in the match with Northwest's blocking at the net struggling to contain the Lady Hawks outsides.
"Most of the game is played out of systems anyway in high school volleyball, so you have to put strong hitters on the outside to be able to take most of the swings," Rossview first-year coach Krystal Weber said. "But we're also been working on getting that middle (attack) established, so that it will help to open up the hit on the outside for us.
«Read the rest of this article»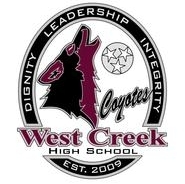 Clarksville, TN – West Creek High School's volleyball team battled its way into the championship game of the Gold Division, at the Coyotes Clash September 6th, but slow starts against Battle Ground Academy proved to be their undoing in falling to the Wildcats in straight games, 25-22 and 25-17.
The Lady Coyotes (19-3) had earned a spot the finals by defeating Hillwood High School and Jackson South Side High School in the single-elimination part of the Clash, after earning the second seed out of Pool A.
But the Lady Coyotes fell behind right out of the gates in Game 1 versus Battle Ground Academy (10-4), as the Wildcats scored eight of the first 11 points to hold an early 8-3 advantage. «Read the rest of this article»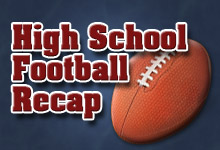 Clarksville, TN – Pristine uniforms, pads and footballs are now grass-stained, dented and scuffed because the high school football season is underway.
With two weeks of play done, parents and fans are beginning to get an idea of their teams strengths and weaknesses. While some are excited by their team's proficiency so far, others are hoping they have yet to see the best of what their team has to offer.
«Read the rest of this article»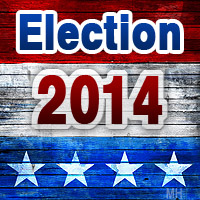 Clarksville, TN – Ward 2 Clarksville City Councilman Deanna McLaughlin officially launched her campaign for re-election after qualifying for re-election on May 28th.
McLaughlin has represented Ward 2 on the Clarksville City Council since 2007 and was re-elected to a second term in 2010. Ward 2 was redistricted in 2011 and now extends to neighborhoods to the east and west of Fort Campbell Boulevard (US 41A), neighborhoods between Saratoga and Hillsboro roads and between Cunningham Lane and Dover Road (US 79).
«Read the rest of this article»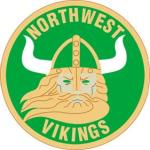 Clarksville, TN – The high school football season officially kicked off Friday night and the Northwest Vikings were one of six local teams who left Clarksville to play on the road for week 0. Under new head coach Vernon Wright and with new uniforms, the Vikings opened their 2014 campaign with a 27-13 victory over the Stewart County Rebels.
Steamy weather turned the game into a test of both tempers and conditioning. After battling to a 13-13 tie at halftime, Viking quarterback Markel Kea made a 1-yd run for the only touchdown in the third quarter.
«Read the rest of this article»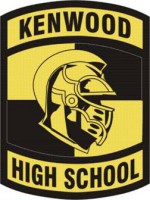 Clarksville, TN – Kenwood High School's football team put together a late scoring drive, August 16th night at the Boarder Wars Football Jamboree, to defeat Christian County (KY) High School, 7-0, while host school West Creek High School played to a 0-0 draw versus Christian County.
In the other two match-ups in the jamboree, Madisonville-North Hopkins defeated Northwest High School 7-0, while also defeating Montgomery Central High School, 28-0.
With a little over six minutes left in their two-quarter scrimmage, Kenwood would start what would be their game-winning drive on their own three-yard line following a great kick by the Christian County punter – pinning the Knights deep in their own territory.
«Read the rest of this article»

Clarksville, TN – On August 6th, 2014, Detectives with the Clarksville Police Department's Special Operations Unit made an arrest in the August 15th, 2013 murder of 38 year old Daniel Lamar Reed.
Reed was found deceased on the parking lot of Northwest High School from a gunshot wound.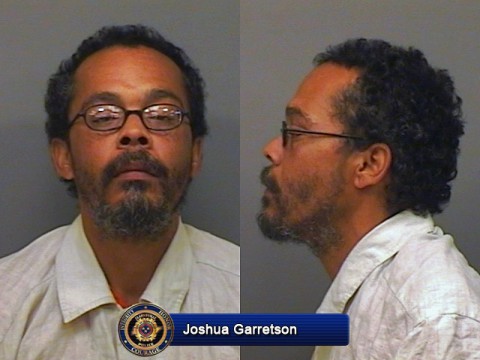 «Read the rest of this article»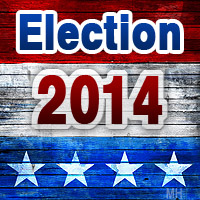 Montgomery County, TN – Montgomery County Mayor Carolyn Bowers was born and raised in Clarksville-Montgomery County. She graduated from Clarksville High School, then attended Austin Peay State University where she received her Bachelor and Masters Degrees. For 29 years, she taught high school business and computer classes in the school system. It was something she enjoyed and loved to do.
Serving as Montgomery County Trustee for two terms before becoming Montgomery County Mayor gave her experience with the county budget and the revenue end. As mayor, she began working on the expenditure end as well as managing the revenues and the bonds that you sell to fund capital projects.
«Read the rest of this article»