Topic: NPR
Written by Bob Reinert
USAG-Natick Public Affairs

Natick, MA – An innovation that will leave female Soldiers safer and more comfortable on the battlefield was named one of Time Magazine's "Best Inventions of the Year 2012."
A collaborative effort between the Natick Soldier Research, Development and Engineering Center and Program Executive Office Soldier resulted in an improved outer tactical vest, or IOTV, designed specifically for women. The 101st Airborne Division's 1st Brigade will be the first unit to test the new female body armor in Afghanistan.
«Read the rest of this article»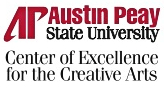 Austin Peay State University and the Center of Excellence for the Creative Arts present their annual guitar festival featuring guest artist concerts and master classes.
The concerts take place at 7.30 p.m., Monday and Tuesday, Feb. 8-9 in the Music/Mass Communication Building Concert Hall and are free and open to the public.
The first concert will feature APSU adjunct guitar professor Roger Hudson and guest artist Stephen Aron in a performance of original compositions for the guitar. Tuesday's concert will feature guest artist Lily Afshar. «Read the rest of this article»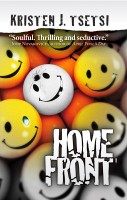 Homefront is a critically-acclaimed novel hailed as the only one to adequately illustrate the deployment experience. The semi-autobiographical story draws readers inside the surreal anxiety-filled wait, allowing them to experience it themselves on an intimate and personal level.
Books, movies, and TV shows offer valuable insight into experience of the soldier, but until now, there has been nothing to truly help the general population empathize with the others involved in our country's wars: those who watch the people they love most leave for war and who–from that moment on–try to hold onto the last touch of the hand, the last smile, the last hug. Because it could be the last. From the day the service member touches down in Iraq or Afghanistan (or, earlier – in Vietnam, or Germany), every minute thereafter is spent knowing that could be the minute the beloved soldier dies.
Those who have never experienced a deployment hear people tell their stories on TV, and they think, "I bet it's hard." But being told it's hard doesn't do the experience justice, doesn't help people understand.
"The uniformed soldiers just outside the doorway need not say a word — the spouse inside already knows what they are about to say. It is a painful and familiar scene, one played out often in fiction. But what was life like at home, before the fateful knock? … Tsetsi's details are the things that ring truest about Homefront: a clock Mia sets to Iraqi time; the grit on Jake's letters, which smell like 'sweat and mud'," writes reporter Seth Robbins in a recent issue of the Stars and Stripes newspaper, distributed worldwide to U.S. military, Department of Defense civilians, contractors, and their families.
«Read the rest of this article»