Topic: Nurse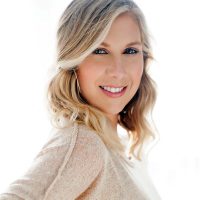 Clarksville, TN – **Editor's Note** This is the final installment of our series, written by Candace Baker, sharing her recent miscarriage and the grief and sadness of this event. She wanted to share her story in hopes of helping other women who have been through the same experience. Clarksville Online thanks Candace for her willingness to share her story with our readers, and for her courage to come forward. We share her hope that we've been able to help others who are grieving the loss of a loved one. Now, in her own words:
Putting this event into words, has been incredibly therapeutic. My husband initially encouraged me to get used to verbalizing my feelings, the fact that I had a miscarriage so that I can get used to the reality of it.
«Read the rest of this article»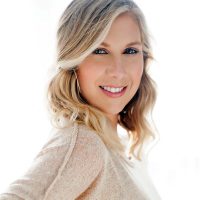 Clarksville, TN – Editor's Note: Today is part one of a three-part series, as told by Candace Baker, about her recent miscarriage and the joy, pain, and grief she has been through. She agreed to tell her story so that other's would find strength and comfort in knowing that they were not alone. Reader discretion is advised as some details about her experience are graphic and could be disturbing to some. Now, in her own words:
My husband and I have two amazing little boys. Our oldest is six and our youngest is four and they are absolutely the most hilarious, brilliant, and wonderful children. I say that with clearly no bias.
We have two big dogs who act as the food spillage cleanup crew and a ferret who proves that my husband and I shouldn't be allowed to go to a pet store without adult supervision.
«Read the rest of this article»
Suzanne decided it was time to get a complete physical.  She was having trouble catching her breath.

Climbing the stairs was too difficult.  "Maybe I'm just a little out of shape" she thought.

Her doctor said, "the EKG doesn't look good" and ordered another round of tests.  He scheduled her for an echocardiogram, ultra-sound and more.  When the nurses had her all hooked up, they told her to sit down.

"We'll be right back" they said.

When the nurses returned, they told Suzanne they weren't going to go through with the tests.  They had seen something that bothered them, and called her doctor.  He wanted her to see a cardiologist immediately.
«Read the rest of this article»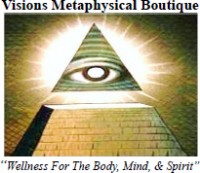 In the eight months since it opened Linda Cain's business Vision's Metaphysical Boutique has become one of the foundations of Franklin Street in Clarksville, TN. Visions specializes in catering not just to the body, but also to the mind and soul. Her shop is located just across from the Roxy Regional Theatre at 101 Franklin Street, the intersection of Franklin Street and South Third Street.
«Read the rest of this article»