Topic: Nurse
Suzanne decided it was time to get a complete physical.  She was having trouble catching her breath.

Climbing the stairs was too difficult.  "Maybe I'm just a little out of shape" she thought.

Her doctor said, "the EKG doesn't look good" and ordered another round of tests.  He scheduled her for an echocardiogram, ultra-sound and more.  When the nurses had her all hooked up, they told her to sit down.

"We'll be right back" they said.

When the nurses returned, they told Suzanne they weren't going to go through with the tests.  They had seen something that bothered them, and called her doctor.  He wanted her to see a cardiologist immediately.
«Read the rest of this article»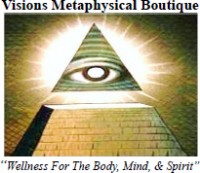 In the eight months since it opened Linda Cain's business Vision's Metaphysical Boutique has become one of the foundations of Franklin Street in Clarksville, TN. Visions specializes in catering not just to the body, but also to the mind and soul. Her shop is located just across from the Roxy Regional Theatre at 101 Franklin Street, the intersection of Franklin Street and South Third Street.
«Read the rest of this article»