Topic: Oak Grove KY

Clarksville, TN – Clarksville Police reports Timothy Ogburn has been located in Oak Grove, KY and the investigation is still ongoing.
Ogburn is a person of interest in two separate homicides in Clarksville. The first is the shooting death of Julian Torres on May 19th behind Bob's Discount Tobacco located on 505 Providence Boulevard.
«Read the rest of this article»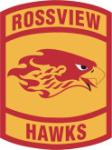 Clarksville, TN – Rossview High School's Class of 2018 held its prom at Valor Hall in Oak Grove, Kentucky this year, with a colorful theme, and almost 500 enthusiastic prom-goers expected to attend.
Nora Murphy is the official Class Sponsor of the 2018 student council class at Rossview High School. She took a few minutes to talk about the evening.
Murphy says she works with a student council group of about 15 students who organize events throughout the year. The money they raise is used to fund the facility, entertainment, food, and decorations for prom.
«Read the rest of this article»
Clarksville, TN – Hope Pregnancy Center invites fathers and daughters to the 14th annual Father Daughter Purity Ball on June 2nd, 8th, and 9that Valor Hall in Oak Grove, KY. Daughters ages five through college age are encouraged to attend for a night of dancing and toe tapping fun!
Join us for a magical evening and be part of a local tradition that has created many lasting memories for families throughout the region.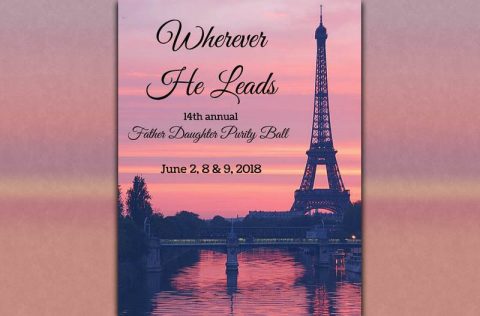 «Read the rest of this article»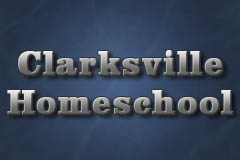 Clarksville, TN – Most of us are aware that homeschooling has grown in popularity in recent years, but many would be surprised to know that more than 100 students from Clarksville-Montgomery County attended this year's Clarksville Homeschool Co-op Prom.
Becky Bittner is one of the volunteers that help to organize the annual event.
"All these students are from homeschool families," Bittner said. "This prom is put on each year by CHC, and everyone here is a volunteer. The parents are the ones who make this happen. I've been directing the event for the past couple of years, and we have a great team of parents that just want to see their kids have a great time at prom."
«Read the rest of this article»

Clarksville, TN – Clarksville Police say there is no such thing as a porch pirate warrant in Tennessee Code Annotated, but there are charges for Theft and that's what's waiting for the two woman identified in the video of property being stolen from an Oakmont Drive residence in broad daylight on April 2nd, 2018.
After widespread media coverage, numerous tips, and hard work by Detective Coleman, there are Felony Theft warrants on file for Tammy Sue Hicks, 44 (One Felony Theft warrant) and Sharlita Leilani Richardson, 44 (already had one Felony Warrant on file, so now has a second).
«Read the rest of this article»

Clarksville, TN – Clarksville Police are trying to identify a woman who passed four forged checks at different financial institutions in Clarksville, on two different days, receiving over $3,500.
The checks were stolen in Mt. Juliet from a woman's backpack on January 8th, 2018. The checks were made out to a different woman and cashed utilizing stolen identification documents from a vehicle burglary which occurred in Oak Grove, KY.
«Read the rest of this article»

Clarksville, TN – The Clarksville Police Department reports a 16 year old male juvenile committed two aggravated robberies at gas station/convenience stores on Monday, January 15th, 2018. The first robbery occurred around 2:27am at the 600 block of Lafayette Road.
The juvenile walked in the store, displayed a handgun, and told the clerk to open the register. He took money from the register along with three boxes of cigars and then fled the scene in a pickup truck.
«Read the rest of this article»

Clarksville, TN – Clarksville Police are trying to identify a women involved in vehicle burglaries, using stolen checks, and credit cards.
The burglaries occurred in Clarksville TN, Hopkinsville KY, Oak Grove KY, and Bowling Green KY area. There has been over $4,000 stolen as a result of the use of the stolen checks and credit card.
«Read the rest of this article»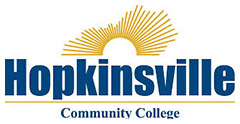 Hopkinsville, KY – Hopkinsville Community College (HCC) inducted 9 new members to its local chapter of the SALUTE Veteran National Honor Society.
Students selected for recognition through SALUTE received a certificate and military-style challenge coin commemorating their membership in the honor society and their specific level of academic achievement as well as opportunities to network, give and get assistance to fellow members or veterans.
«Read the rest of this article»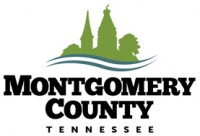 Montgomery County, TN – Paula Atkins has been selected as the Event Program Manager for the Downtown Plaza. Atkins, previously worked for Oak Grove Tourism in Oak Grove, KY as an event coordinator, and has a bachelor's degree from Austin Peay State University.
She also worked as a coordinator for two years in the special event department for City of Clarksville Parks and Recreation.
«Read the rest of this article»