Topic: OH-58 Kiowa Warrior Helicopter
Written by Sgt. Duncan Brennan
101st Combat Aviation Brigade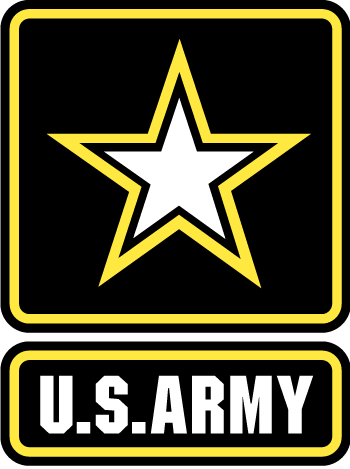 Bagram Airfield, Afghanistan – Things and people that are constant fixtures in life often get taken for granted. In the Army, everything changes eventually.
In the aviation units of the Ohio National Guard, there has been one person who has become all but permanent. Chief Warrant Officer 2 Blaine Wykoff, B Company, 3rd Battalion, 238th Aviation Regiment pilot, a native of Akron, Ohio, has made himself part of the Ohio Army National Guard for 38 years.
Wyckoff started his military career when he enlisted into the Ohio Air National Guard in 1972.
«Read the rest of this article»
Written by Sgt. Duncan Brennan
101st Combat Aviation Brigade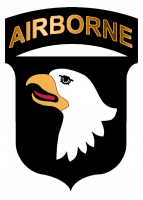 Fort Irwin, CA – Aircraft are not the only things needing to be maintained in a combat aviation brigade. From the most junior to senior members, soldiering and life skills need to be in top shape just like the helicopters.
Should any of the aircraft get shot down or have mechanical difficulty and crash, the downed aircraft recovery team springs into action.
«Read the rest of this article»
Written by Shanika Futrell
159th Combat Aviation Brigade Public Affairs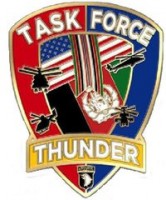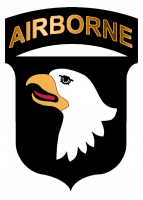 Kandahar Airfield, Afghanistan – Every airframe shop in the 159th Combat Aviation Brigade, Task Force Thunder, has one very important mission, and that's putting aircraft back in the fight quickly.
"We conduct minor maintenance on the aircraft daily, since we have quite a few OH-58 Kiowa helicopters and AH-64 Apache helicopters in our battalion," said Spc. Chris Moore, a structural aviation repairer with Troop D, 7th Squadron, 17th Cavalry Regiment, Task Force Palehorse.
Structural aviation repairers are responsible for maintaining all of the aircraft parts that are composed of sheet metal, fiberglass or Plexiglas. These materials make the structural part of maintenance more challenging than many of the other components. «Read the rest of this article»