Topic: Old Navy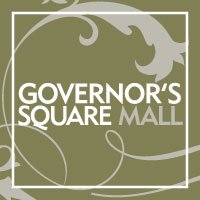 Clarksville, TN – Governor's Square Mall will be opening all mall doors beginning at 6:00pm on Thursday, November 27th, 2014. The majority of mall stores will be open by 8:00pm. There will be giveaways, prizes and entertainment starting at 8:00pm.
The first 1,000 people at the main entrance beginning at 8:00pm will receive a free reusable tote bag. Shoppers can register between 8:00pm – Midnight to win a $250.00 mall gift card. Winner will be announced at midnight in Dick's Sporting Goods Court (must be present to win). «Read the rest of this article»
Governor's Square Mall is gearing up for the Back-to-School shopping season with new stores, fun events and great savings!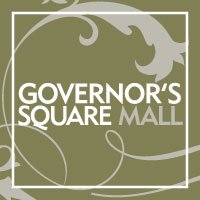 Clarksville, TN – Just in time to find the perfect first day outfit, Governor's Square Mall has two new stores opening around Tax Free Weekend, August 1st-3rd!
Charlotte Russe will be opening near Center Court and tween store Justice is currently being remodeled to include the new addition of BROTHERS with clothing for boys between the ages of 7 and 14.
Our annual Back-to-School Fair and Fashion Show is scheduled for Saturday, July 26th, noon–5:00pm. «Read the rest of this article»
Military Appreciation Weekend (October 12th-13th) To Include Special Military Offers, Fantastic Giveaways And Meet And Greet With Tennessee Titans Cheerleaders!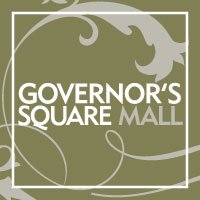 Clarksville, TN – Governor's Square Mall will be hosting Military Appreciation Weekend Saturday, October 12th – Sunday, October 13th.
Active duty and retired military members and their families are asked to show their military I.D. at the Customer Service Center in front of Dillard's where they will be issued a special shopping pass.
This shopping pass will entitle shoppers to certain discounts available throughout the weekend at participating retailers.
«Read the rest of this article»
Mobile tools to get shoppers organized and find deals at the grocery store

Yonkers, NY – Bad shopping habits can be tough to break – just ask the 63 percent of Americans in ShopSmart's new national grocery shopping survey who admitted to buying things they don't need because of a coupon or a sale.
The September 2013 issue of ShopSmart magazine, from Consumer Reports, highlights new mobile tools that can get supermarket shoppers organized while saving them time and money at the store. «Read the rest of this article»
Spring and Prom Fashion Show (April 6th) to Showcase the Latest Fashions from Deb, Dillard's, Belk, and More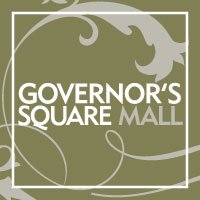 Clarksville, TN – Governor's Square Mall will be showcasing the latest spring and prom fashions from Deb, Dillard's, Belk, Gap, Old Navy, PacSun, Maurices, and Vanity on Saturday, April 6th at 2:00pm in the storefront next to the movie theater in the Food Court.
There will also be a few specialty vendors from noon to 4:00pm including Crystals by Tess, Jamberry Nails, Plexus Slim, and It Works. «Read the rest of this article»
Many retailers are snooping more than ever

Yonkers, NY – We're used to being watched when we shop. Cookies track our every move online, and salespeople follow us around high-end stores. But many walk-in retailers are taking spying to a new level.
Video cameras record your every move. Your face and car's license plate are captured and filed in searchable databases. Hidden cameras classify you by age, sex, and ethnicity, and even detect your body language and mood. Even your bank account records are being pried into. The main goal of these surveillance methods, of course, is to get you to shop more and spend more. «Read the rest of this article»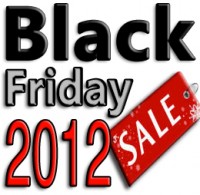 Clarksville, TN – In the traditional closing to the Thanksgiving holiday, thousands of people left their homes on Thanksgiving evening to stand out in the cold waiting for the chance to participate in Black Friday. Retailers across the country offer some of the best deals of the year to shoppers eager to begin the Christmas purchases.
Shaquana Harmon was waiting at the entrance to Governor Square Mall with her sisters and cousins. They were hoping to find some deals on some new outfits from Victoria's Secret and Old Navy. They arrived at the mall at around 8:00pm on Thanksgiving day for the midnight opening. "We were already out and about and had stopped at Walmart, and so we decided to come on over to the mall afterwards." They were the 2nd group to arrive at the main entrance with the other arriving shortly before at around 7:30 PM.
«Read the rest of this article»
Tricks and tips that can help shoppers save even more at their favorite stores

Yonkers, NY – It's easier than ever to score deals on clothing and accessories─sales and coupons are everywhere and there's always bargains online. But shoppers can do even better if they know how to work all the angles.
The October 2012 issue of ShopSmart magazine, from Consumer Reports, provides the ultimate guide to scoring deals on clothing and accessories and features six must-do steps to saving, tips for saving even more at go-to retailers, information on what's new on the racks this fall and nine great bargain clothing sites. «Read the rest of this article»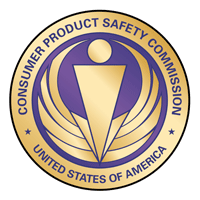 Washington, D.C. – The U.S. Consumer Product Safety Commission and Health Canada, in cooperation with the firm named below, today announced a voluntary recall of the following consumer product. Consumers should stop using recalled products immediately unless otherwise instructed. Toddler girl aqua socks recalled by Old Navy because the socks have less traction on wet or smooth surfaces creating a fall hazard.
It is illegal to resell or attempt to resell a recalled consumer product.
«Read the rest of this article»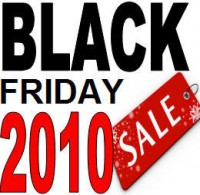 Clarksville, TN – The annual Black Friday camp-out began as Thanksgiving came to an end. While most people were busy sleeping off their holiday meal, several thousand Clarksvillians were going out into the night seeking holiday deals.
The weather had turned cold and a dusting of snow hit those standing outside in lines waiting on their store of choice to open.
«Read the rest of this article»