Topic: Ole Miss
#24 Tennessee at Vanderbilt
Saturday, November 26th, 2016 | 6:30pm CT
Nashville, TN | Vanderbilt Stadium | TV: SEC Network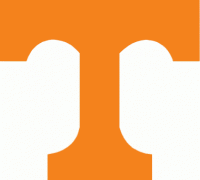 Knoxville, TN – No. 24/24 Tennessee will close its 2016 regular-season schedule against Vanderbilt on Saturday with a 6:30pm CT kickoff at Vanderbilt Stadium.
Saturday's game will have a SEC Network broadcast with Tom Hart (play-by-play) and Andre Ware (analyst) in the booth and Cole Cubelic reporting from the sidelines. Tennessee (8-3, 4-3 SEC) is 4-0 when on the SEC Network or SEC Network alternate this season. Hart, Ware and Cubelic were on the broadcast for UT's wins over Ohio (September 17th) and Kentucky (November 12th).
«Read the rest of this article»
Tennessee vs. Tennessee Tech
Saturday, November 5th, 2016 | 3:00pm CT
Knoxville, TN | Neyland Stadium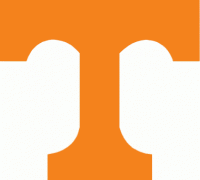 Knoxville, TN – Tennessee starts a three-game homestand on Saturday when it plays host to in-state foe Tennessee Tech at 3:00pm CT in the 93rd homecoming game on Rocky Top.
Saturday's game will be broadcast on SEC Network Alternate with Taylor Zarzour (play-by-play), Jordan Rodgers (analyst) and Dawn Davenport (sideline) calling the action. SEC Network Alternate is typically listed adjacently to the SEC Network in your cable or satellite channel guide. Use the SEC Network Channel Finder or call your television provider for help finding SEC Network Alternate.
Fans can also tune in to their local Vol Network affiliate to hear Bob Kesling, Tim Priest, Brent Hubbs, Eddie Moore and John Brice describing the action.
«Read the rest of this article»
#11/11 Tennessee at #25/20 Georgia
Saturday, October 1st, 2016 | 2:30pm CT
Athens, GA | Sanford Stadium | TV: CBS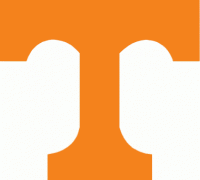 Knoxville, TN – No. 11/11 Tennessee heads to Athens, GA, to face No. 25/20 Georgia on Saturday at Sanford Stadium for a 2:30pm CT game on CBS.
SEC Nation will be on site in Athens at Myers Quad on Saturday. The show runs from 9:00am CT to 11:00am CT on SEC Network. Maria Taylor (bio) hosts the traveling pregame show, navigating the Saturday morning conversations with analysts Tim Tebow, Marcus Spears and Paul Finebaum. Laura Rutledge provides live reports of the sights and sounds of southern tailgating.
Fans who arrive early will receive a free SEC Nation t-shirt and chance to win tickets to the SEC Championship, a Regions bike, Belk prize pack, and more.
«Read the rest of this article»
APSU Sports Information

Clarksville, TN – Austin Peay State University head men's basketball coach Dave Loos announced Tuesday that Jay Bowen has been elevated to assistant head coach.
Bowen, who returned to Austin Peay last season for a second time, has more than 30 years' experience on the sidelines and is in his third tour of duty alongside Loos—the two coached together at Christian Brothers from 1984-87 and again at Austin Peay in 2001-02.
«Read the rest of this article»
APSU Sports Information

Clarksville, TN – Austin Peay State University women's soccer team will carry a 3-0-0 record into its second weekend road trip, traveling to Western Kentucky, 6:00pm, Friday, and Lipscomb, 5:00pm, Sunday.
«Read the rest of this article»
Austin Peay Sports Information

Clarksville, TN – In the final weekend of competition before the 2016 Ohio Valley Conference Outdoor Track and Field Championships, several Austin Peay State University student-athletes will enjoy a homecoming of sorts at the Memphis Invitational, hosted by the University of Memphis at the Murphy Sports Complex.
«Read the rest of this article»
UT Athletics Department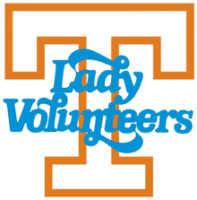 Tempe, AZ – Te'a Cooper scored 15 points and Diamond DeShields scored 14 points to lead Tennessee to a 59-53 comeback victory over Green Bay in Friday's NCAA Tournament First Round contest at Wells Fargo Arena.
The No. 7 seed Lady Vols (20-13) trailed No. 10 seed Green Bay (28-5) by as much as eight points in the second quarter, making the win their biggest comeback of the season. Tennessee also recorded its 40th-straight 20-win season.
Cooper scored 11 of her 15 points in the second half and was 7-of-11 from the floor for the game with three rebounds and two assists. DeShields shot 4-of-15 and also collected four rebounds and three assists. Both Cooper and DeShields fouled out in the final 38 seconds.
«Read the rest of this article»
#7 Tennessee (17-12/8-8 SEC) vs. #10 Arkansas (12-17/7-9 SEC)
Thursday, March 3rd, 2016 | 6:01pm ET/5:01pm CT
Jacksonville, FL | Veterans Memorial Arena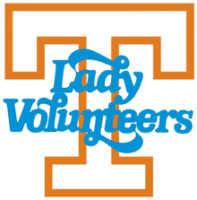 Knoxville, TN – The No. 7 Lady Vols (17-12, 8-8 SEC) will open up the SEC Tournament with a matchup against No. 10 Arkansas (12-17, 7-9 SEC) at Veterans Memorial Arena in Jacksonville on Thursday at 6:00pm ET/5:00pm CT on SEC Network and available via WatchESPN.
The state of Florida and city of Jacksonville are hosting their first-ever SEC women's tourney. This marks the 31st meeting between these schools, their third bout this season, but the very first time they have played one another in the SEC Tournament.
Tennessee enters Thursday's game with a 75-19 (.806) all-time record in the previous 36 years of the SEC Tournament.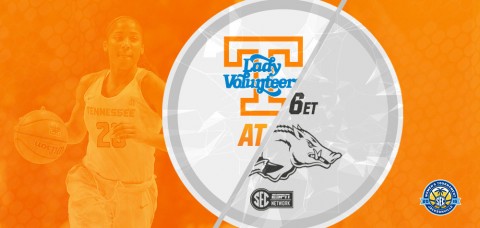 «Read the rest of this article»
UT Athletics Department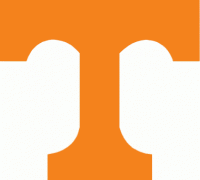 Nashville, TN – Vanderbilt scored 18 points off turnovers to cruise to an 86-69 win over Tennessee Tuesday night at Memorial Gym.
With the loss, Tennessee (13-17, 6-11 SEC) has now dropped three consecutive games — matching its season-long losing streak. Vanderbilt (19-11, 11-6 SEC) stretched its win streak to four and has won six of its last seven games.
Tennessee true freshman Shembari Phillips led all scorers with a season-high 23 points on 8-of-17 shooting, including a 4-for-5 mark from 3-point range. Armani Moore scored 13 points, while Admiral Schofield added 12. Vanderbilt used a balanced scoring attack led by Wade Baldwin IV's team-high 17 points. Four Commodores scored in double figures on the night.
«Read the rest of this article»
Tennessee (16-11, 7-7 SEC) vs. Alabama (14-13, 3-11 SEC)
Thursday, February 25th, 2016 | 7:31pm CT/8:31pm ET
Tuscaloosa, AL | Foster Auditorium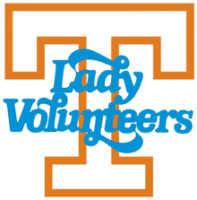 Knoxville, TN –  The Tennessee Lady Vols (16-11, 7-7 SEC) will play their final road game of the season as they look to sweep Alabama (14-13, 3-11 SEC) . Tipoff is slated for 7:30pm CT/8:30pm ET at Foster Auditorium and the game will be available on SEC Network + (Online) and WatchESPN.
Additionally the game will also be a part of SEC Network's Whip-Around coverage. The multi-game TV coverage will alternate between the seven games being played, 7:00pm-11:00pm ET.
Every SEC women's team is featured in the television presentation. SEC Now will recap the events with highlights at 11:00pm, as well as news and information from the day.
«Read the rest of this article»