Topic: open house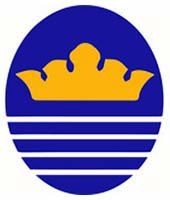 Clarksville, TN – Junior Auxiliary is a nonprofit women's group that focuses on making a lasting difference in Clarksville-Montgomery County by meeting the needs of children. Junior Auxiliary members administer hands-on projects that embody the organization's slogan, "Care Today – Character Tomorrow."
Women interested in membership are invited to attend an Open House on Saturday, May 19th, 2018 from 2:00pm until 4:00pm at Bethel Cumberland Presbyterian Church (3375 Sango Road) in Clarksville. During the Open House, attendees can learn more about Junior Auxiliary's mission and projects, as well as meet current members.
«Read the rest of this article»
Dr. Green and Camie will host Christmas Open House on Wednesday, December 19th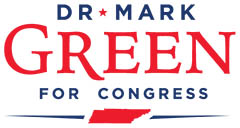 Clarksville, TN – Dr. Mark Green announced the grand opening of his first campaign office will be December 19th, 2017 in Clarksville Tennessee.
This will be one of two headquarters for the Green for Congress campaign, with the second slated to open early 2018 in Franklin Tennessee.
«Read the rest of this article»

Clarksville, TN – At 1:00pm on Thursday, June 29th, 2017, Austin Peay State University's GovNow Dual Enrollment program will host an open house for home school students and their parents in the Morgan University Center, Room 307.
GovNow allows high school juniors and seniors from across Tennessee to get a jumpstart on their college careers, and potentially save more than $7,000 on tuition toward a two-year or four-year degree.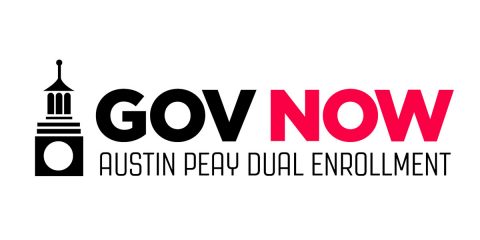 «Read the rest of this article»

Fort Campbell, KY – Campbell Crossing, the on-post housing community located on Fort Campbell, KY will be hosting an open house in the McAuliffe Park and Werner Park communities for DoD Employees, Military Retirees, and DoD Contractors.
The open house will take place Saturday, March 18th from 10:00am to 2:00pm at 311-A Neary Street and 2060-A Indiana Avenue.
«Read the rest of this article»

Montgomery County, TN – All Clarksville-Montgomery County School System Elementary Schools will host a Back to School Night this Friday, August 5th from 5:00pm until 7:00pm.
School starts August 8th! Middle School Open House is August 18th and High School Open House is August 25th, also from 5:00pm until 7:00pm.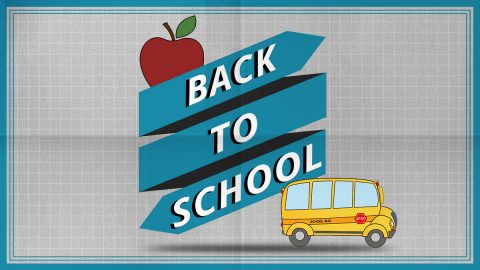 Celebrates Grand Opening with a VIP Dinner, Dedication Ceremony and Open House
Clarksville, TN – Sykes Funeral Home & Crematory is proud to announce the grand opening of its Tennessee Veterans Museum. A dedication and ribbon­cutting ceremony will be held at the museum on Friday, April 29th followed by an Open House on Saturday, April 30th.
"We created this museum honor and celebrate veterans throughout Montgomery County and beyond," explains Stewart Sykes, Owner of Sykes Funeral Home & Crematory. "We are truly amazed at how much attention the museum has already attracted." «Read the rest of this article»

Clarksville, TN – Downtown Artists Co-op (DAC) is proud to announce our 15th Annual Holiday Exhibit and Bazaar. This annual tradition features mostly smaller works of fine art by many of our talented members. Just in time for the Christmas season, the Bazaar offers great deals on one-of-a-kind, original works of art by local artists.
The exhibit includes a diversity of beautiful small pieces including original oil, acrylic, watercolor, pastel & mixed media paintings, hand-made, unique jewelry, hand painted silk scarves, plus original 3D artwork, photography, prints, cards fabric art and more. «Read the rest of this article»


Clarksville, TN – The Customs House Museum and Cultural Center is located in historic downtown Clarksville, Tennessee. Come explore an entire city block featuring large gallery spaces filled with fine art, science and history.
Some of the events in November at the Museum are:Patterns of History: Quilts from the Collection, Thomas Spake: Fragile Illumination, Surroundings: The Art of Frank Baggett, Elizabeth Sanford: Inside the Understory, and The Children's Room: Art & Craft Supplies.
«Read the rest of this article»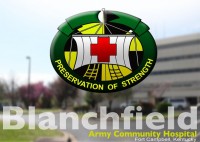 Fort Campbell, KY – Blanchfield Army Community Hospital command and staff invite the community to celebrate the Fisher House Founder's Day with them Saturday, September 26th from 10:00am to 2:00pm at the Fort Campbell Fisher House, just off Air Assault Street inside Gate 3.
The day celebrates family, friends and community partners as they have supported Blanchfield's Fisher House since its opening June 6th, 2006. «Read the rest of this article»
Clarksville, TN – Reconciliation Evangelistic Outreach Center's (R.E.O.C.) new building located at 959 Tiny Town Road is ready to open its doors.
The second weekend in October the church will host a 3 part series of dedication services, inviting local government officials and the community as well as special speakers from across the United States. «Read the rest of this article»