Topic: Operation Iraqi Freedom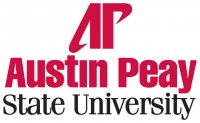 Clarksville, TN – Austin Peay State University made its mark on the national stage recently as active duty soldiers, including APSU students, stationed at Fort Campbell traveled to Fort Lee, VA for the 40th Annual Military Culinary Arts Competitive Training Event (MCACTE).
Held March 7th-12th, service members from the U.S. Army, other Department of Defense components and multinational teams squared off for the title of top military chef.
«Read the rest of this article»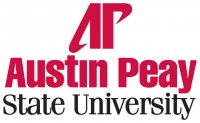 Clarksville, TN – Mike Krause is the type of person who likes a challenge. In the fall of 2006, he completed his bachelor's degree at Austin Peay State University while still serving as a soldier in the 101st Airborne Division.
Eight years later, as executive director of the Tennessee Promise and Drive to 55 Initiative in the Office of Governor Bill Haslam, he is in charge of one of the most ambitious programs in the state's history.
«Read the rest of this article»
Written by Shannon Collins
DoDNews Features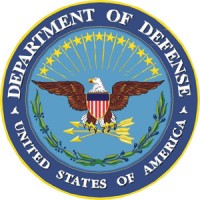 Washington, D.C. – In a proclamation, President Barack Obama said November is National Native American Heritage Month in honor of American Indians and Alaska Natives from hundreds of tribes who have shaped our national life.
He said their spirit and many contributions continue to enrich our communities and strengthen our country. During this heritage month, we honor their legacy.
«Read the rest of this article»

Clarksville, TN – The Clarksville Area Chamber of Commerce will host the 22nd Annual Veterans Day Breakfast on Saturday, November 8th at 7:30am at APSU's Morgan University Center.
«Read the rest of this article»
Written by Sgt. Justin Moeller
5th Special Forces Group (Airborne) Public Affairs Office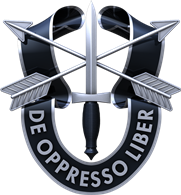 Fort Campbell, KY – On September 21st, 1961, 5th Special Forces Group (Airborne) officially activated at Fort Bragg, NC; a year later they were fighting in the Republic of Vietnam.
Since the Vietnam War, the 5th SFG (A) has had integral parts in Operation Desert Shield and Desert Storm, Operation Enduring Freedom as well as Operation Iraqi Freedom.
Bravery runs deep in the unit: they fly 20 campaign streamers and include 18 Medal of Honor recipients.
«Read the rest of this article»
Written by Sgt. Leejay Lockhart
101st Sustainment Brigade Public Affairs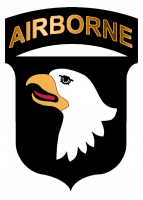 Fort Campbell, KY – Fort Campbell is preparing to celebrate Women's Equality Day on August 26th. The celebration will mark the 94th anniversary of women gaining the right to vote in the U.S.
Colonel Kimberly Daub, commander of the 101st Sustainment Brigade "Lifeliners," will be the guest speaker at this year's celebration scheduled from 11:00am to 1:00pm at the Sportsman's Lodge. She will discuss the history of women's equality in the Army and how women can celebrate their successes and contributions to the Army today.
"The right to vote was a watershed held moment of all women in the U.S., but just the beginning of things to come in women's equality," said the commander of the Lifeliners. «Read the rest of this article»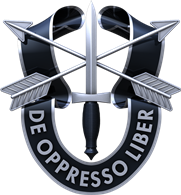 Fort Campbell, KY – Soldiers, families and friends with the 4th Battalion, 5th Special Forces Group (Airborne), also known as "Legion," welcomed their new commander July 17th, 2014.
During a ceremony held here at Gabriel Field, Lt. Col. Joseph Lock relinquished command of the 4th Battalion, 5th Special Forces Group (Airborne) to Lt. Col. Michael Harris.
"I characterize this day as bittersweet, because we're saying goodbye to the Locks, who are a true Legion power family," said Col. John W. Brennan, commander of the 5th SFG (A). "It is also sweet today, because we welcome Mike [Lt. Col. Harris] and Bren [spouse of Lt. Col. Harris] into the Legion fold for the very first time."
«Read the rest of this article»

Montgomery County, TN – Major General Robert A. Harris, Assistant Adjutant General, is responsible for 10,500 combat ready Soldiers who make up the Tennessee Army National Guard and he visited Clarksville to assist with the presentation of three awards to Sheriff John Fuson.
Sheriff Fuson was recognized for his support of his employees who are members of the Air and Army National Guard as well as US Army Reservist.
«Read the rest of this article»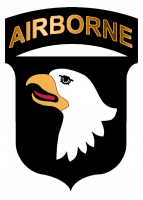 Fort Campbell, KY – Command Sergeant Major Stephen Bower will relinquish responsibility and authority as command sergeant major of the Fort Campbell Garrison, a component of the Installation Management Command, to Command Sergeant Major Gabriel Espinosa at a ceremony in front of the Garrison Headquarters, Monday, June 23rd at 3:00pm.
Command Sgt. Maj. Espinosa joins the Fort Campbell Garrison Command Group from Fort Riley, KS, where he was the Battalion Command Sgt. Maj. for 1st Battalion, 5th Field Artillery, and, most recently, the Command Sgt. Maj. of the 1st Armored Brigade Combat Team, 1st Infantry Division.
«Read the rest of this article»
159th Combat Aviation Brigade Public Affairs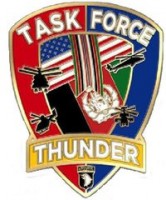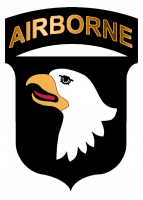 Afghanistan – Do you recall his brawny arms effortlessly lifting you off your itty bitty feet, from the soft earth, to what you thought were clouds when you were a toddler?
Or maybe, you remember hearing his voice, as he firmly, yet lovingly, gave you advice sometimes repeatedly, during your teenage years.
Whether you called him dad, stepdad, Papa or simply pa, you have to admit, father was your first hero. «Read the rest of this article»