Topic: Operation Iraqi Freedom
Written by Katherine Lee Goyette
Associate Attorney, Fendley & Etson, Attorneys at Law

Clarksville, TN – Fendley & Etson is a family run law firm located downtown in the historic Poston Building. The firm handles a wide variety of legal matters, including personal injury, bankruptcy, criminal defense, social security disability, consumer law, family law and estate planning.
Fendley & Etson was recently nominated by the Military Spouse J.D. Network's Member's Choice Award, which is a national award recognizing employers that go the extra mile to support military spouse attorneys as they build careers in the legal profession.
«Read the rest of this article»

Clarksville, TN – During a special alumni awards ceremony on Saturday, October 21st, 2017, Austin Peay State University honored six distinguished individuals as part of its 2017 Homecoming celebration.
This year's honorees were Outstanding Service Award recipients Joe Shakeenab ('04) and Dave Loos; Outstanding Young Alumnus Award recipients Trent Caffee ('11) and John Swigart ('00); and Outstanding Alumni Award recipients Steve Harmon ('83) and Mike Krause ('07).
«Read the rest of this article»

Clarksville, TN – Individuals may order a 3′ x 5′ United States flag in honor, in memory or as a tribute to a loved one as part of Clarksville's upcoming Welcome Home Veterans Celebration, September 13th-17th, 2017. All flags will be displayed in the Field of Honor – Veterans Tribute at Beachaven Vineyards and Winery, 1100 Dunlop Lane, September 14th-17th.
«Read the rest of this article»
Fort Campbell, KY – Blanchfield Army Community Hospital will host a battalion change of command ceremony on the hospital's A building front lawn at noon June 30th, 2017.
Lt. Col. Patrick T. Birchfield will relinquish command to Lt. Col. Deidre B. Lockhart, who most recently served in Hawaii as the Chief of Support Operations for the U.S. Army Pacific Surgeon Cell. During that time, she joined the USARPAC Coordination Element in Korea as the Deputy Director and the Republic of Korea Army 2nd Operational Command Lead Liaison.
«Read the rest of this article»

Clarksville, TN – The Eyes of Freedom: Lima Company Memorial is the latest addition to the many events that have become part of Welcome Home Veterans Week in Clarksville, Tennessee September 13th-17th, 2017.
This traveling memorial depicts the fallen Marines and Navy Corpsman of Columbus, OH based Lima Company 3/25, one of the most heavily engaged units of Operation Iraqi Freedom.
«Read the rest of this article»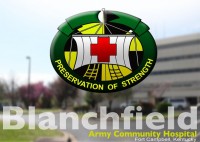 Fort Campbell, KY – Lt. Col. Lyle (Chip) Finley, Blanchfield Army Community Hospital's Warrior Transition Battalion Commander, is slated to change command with Lt. Col. Shawn D. Butler at 2:00pm March 23rd at the installation's Passenger Processing Center.
Finley took charge of the WTB at Fort Campbell, Kentucky, July 10th, 2015. Finley is deactivating from his active duty reserve status and returning back to his home in North Carolina.
«Read the rest of this article»

Clarksville, TN – Active duty military and veteran students graduating from Austin Peay State University in December will be honored with an APSU military coin and a special cord to wear with their commencement regalia.
The military and veteran graduate recognition and coin presentation ceremony, with the theme "All Hail to Those Who Serve," is scheduled for 5:00pm, Wednesday, December 7th in the Mabry Concert Hall, located inside the Music/Mass Communication Building on the University campus. The event is open to the public.
«Read the rest of this article»
Written by 1st Lt. Daniel Johnson
2nd Brigade Combat Team, 101st Airborne Division (AA) Public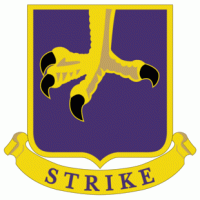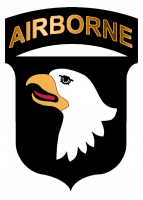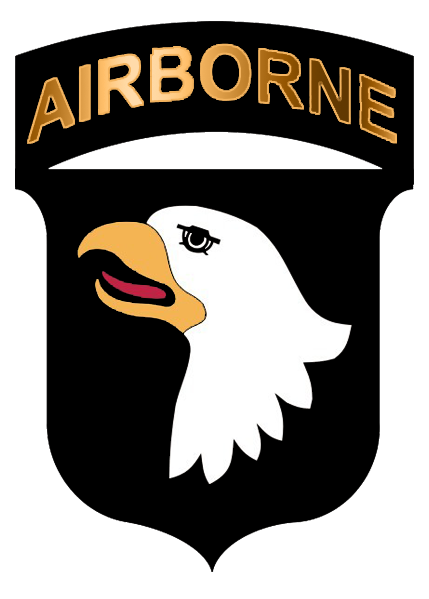 Northern, Iraq – Staff Sgt. Darryl "Gunny" Joseph leapt into the night of northern Iraq as the UH-60 Black Hawk helicopter touched down, the dust from the rotary wash clouding his vision. His mission was simple: set up the landing zone and guide in the aircraft carrying the M777 artillery pieces to the raid site.
The process of setting up a landing zone, or sling load area, was not new to him. Back at Fort Campbell, Kentucky, Joseph and the Soldiers from Battery C, 1st Battalion, 320th Field Artillery Regiment, 2nd Brigade Combat Team, "Task Force Strike," practiced sling load operations many times before.
But this was not a training exercise; this was the real deal.
«Read the rest of this article»
Written by Laura Boyd
BACH Public Affairs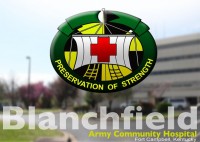 Fort Campbell, KY – A Fort Campbell Warrior Transition Battalion Soldier was one of 13 medics honored at nearby Valor Hall Tuesday during the 7th Annual Armed Services YMCA Angels of the Battlefield event featuring decorated Army veteran, Noah Galloway, as keynote speaker.
Medics save lives on the battlefield and are often referred to as "Doc" by their peers. Sgt. 1st Class Robert Ernest Minor was no exception to this worthy title.
Minor was the team sergeant in charge of training and leading medics at Tarin Kowt, Afghanistan from May 2010 to May 2011.
«Read the rest of this article»

Clarksville, TN – Fort Campbell Garrison Commander Colonel James R. Salome will deliver the keynote address at Austin Peay State University's 88th Summer Commencement on August 5th.
Salome took command of Fort Campbell on June 18th, 2015, after arriving from Fort Bragg, North Carolina, where he served as the Commander's Initiatives Group director, U.S. Army Forces Command. Salome previously served with 2nd Brigade Combat Team, 101st Airborne Division, as an operations officer.
«Read the rest of this article»