Topic: Oregon
Tennessee Representative Curtis Johnson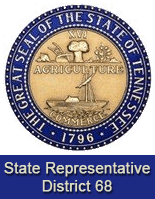 Nashville, TN – The 2016 session of the 109th General Assembly reconvened on Capitol Hill this week to begin work on a number of important issues facing Tennessee. I was pleased to officially be named as Chairman of the House Finance, Ways and Means Subcommittee.
On Monday, the Brig. Gen. Wendell H. Gilbert Tennessee State Veterans Home was officially opened with a ribbon-cutting ceremony attended by Governor Bill Haslam. This project was years in the making, and I am pleased that it is finally opened to serve our veterans.
«Read the rest of this article»
Tennessee (5-4) vs. Gonzaga (7-3)
Saturday, December 19th, 2015 | 11:00pm ET (10:00pm CT)
Seattle, WA | Keyarena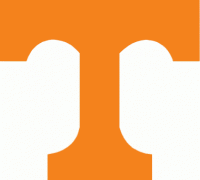 Knoxville, TN – Tennessee heads to the West Coast for the first time in six years when it takes on Gonzaga in the annual Battle in Seattle on Saturday night. The Vols and Bulldogs tip off at 11:00pm ET (10:00pm CT) on ESPNU.
The cross-country trip comes on the heels of an 81-62 win for Tennessee (5-4) over Florida Atlantic on Wednesday night. The victory snapped a three-game skid for the Volunteers and improved their home record to a perfect 5-0. UT is still seeking its first win away from Knoxville under head coach Rick Barnes — an ailment it will seek to remedy as it makes only its second-ever appearance in the Emerald City.
«Read the rest of this article»
#14/16 Tennessee (7-3) vs. #7/7 Oregon State (8-0)
Saturday, December 19th, 2015 | 9:06pm ET (8:06pm CT)
Corvallis, OR | Gill Coliseum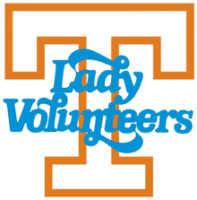 Knoxville, TN – The #14/16 Lady Vols (7-3) will conclude their West Coast swing when they play #7/7 Oregon State (8-0) at Gill Coliseum on Saturday. Tipoff is slated for 9:00pm ET (8:00pm CT), and the game will be broadcast on Pac-12 Networks.
Ann Schatz (PxP), Rosalyn Golde-Onwude (Analyst) and Kyndra de St. Aubin (Reporter) will describe the action for the Tennessee-Oregon State game, with their broadcast being carried by the Pac-12 Networks. Mickey Dearstone will have the call for the Lady Vol Network radio/online broadcast.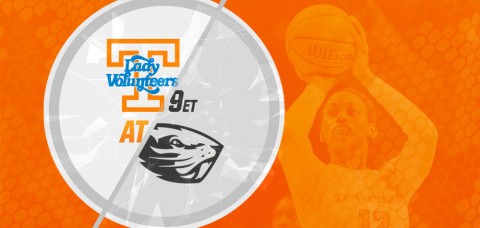 «Read the rest of this article»
Tennessee Titans (0-0) at Tampa Bay Buccaneers (0-0)
Sunday, September 13th, 2015 | 3:25pm CDT
Tampa, FL | Raymond James Stadium | TV: CBS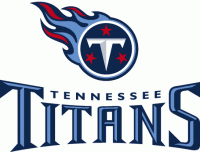 Nashville, TN – The Tennessee Titans (0-0) begin the 2015 regular season this week with a road trip to face the Tampa Bay Buccaneers (0-0). Kickoff at Raymond James Stadium (capacity 65,908) is scheduled for 4:25pm EDT/3:25pm CDT on Sunday, September 13th.
This week's game will be televised regionally on CBS, including Nashville affiliate WTVF NewsChannel 5. Andrew Catalon will handle play-by-play duties, while Steve Tasker and Steve Beuerlein will serve as analysts.
«Read the rest of this article»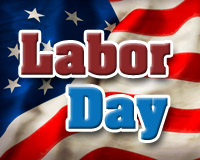 Washington, D.C. – The first Monday in September, Labor Day is a creation of the labor movement and is dedicated to the social and economic achievements of American workers.
It constitutes a yearly national tribute to the contributions workers have made to the strength, prosperity, and well-being of our country.
Through the years the nation gave increasing emphasis to Labor Day. The first governmental recognition came through municipal ordinances passed during 1885 and 1886.
«Read the rest of this article»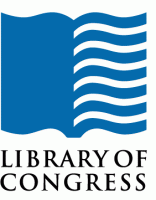 Washington, D.C. – The Second Continental Congress unanimously adopted the Declaration of Independence, announcing the colonies' separation from Great Britain on July 4th, 1776.
The Constitution provides the legal and governmental framework for the United States, however, the Declaration, with its eloquent assertion "all Men are created equal," is equally beloved by the American people.
Philadelphians marked the first anniversary of American independence with a spontaneous celebration, which is described in a letter by John Adams to Abigail Adams.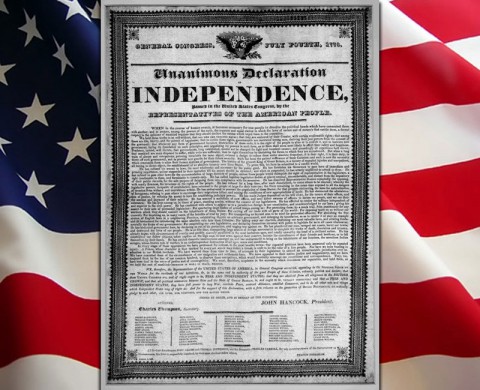 «Read the rest of this article»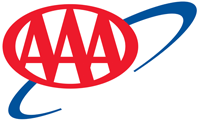 Clarksville, TN – Thursday's national average price for gas was $2.58 per gallon – the highest average so far this year. Average U.S. gas prices are up 55 cents per gallon since reaching a low of $2.03 per gallon in late January, making this the largest seasonal increase in gas prices since 2012.
"Gas prices have climbed to the highest levels of the year due largely to rising crude oil costs," said Mark Jenkins, spokesman, AAA – The Auto Club Group. "As prices keep climbing, it getting more difficult to believe that gas was below $2.00 per gallon at the majority of stations earlier this year."
«Read the rest of this article»
Written by Sgt. 1st Class Nathan Hoskins
Headquarters, 101st Airborne Division (Air Assault)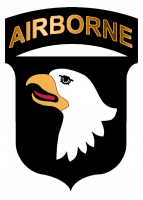 Monrovia, Liberia – On January 13th, 2015 Soldiers deployed in support of Operation United Assistance in Monrovia, Liberia, cheer after their Ohio State University Buckeyes score a final touchdown and win the College Football Playoff Championship game. The dedicated fans stayed up until 5:00am when the game ended.
The Ohio State Buckeyes (14-1) beat the Oregon Ducks (13-2) 42-20 in the first ever College Football Playoff Championship held at AT&T Stadium, Arlington, Texas.
«Read the rest of this article»
Austin Peay (5-8) at Ole Miss (8-4)
Saturday, January 3rd, 2015 | 1:00pm CT
Oxford, MS | Tad Smith Coliseum

Oxford, MS – Austin Peay State University men's basketball team will have one last chance to secure a road victory before Ohio Valley Conference play begins, but to accomplish that feat the Govs will have to do it against one of the surprise teams of the Southeastern Conference so far this season.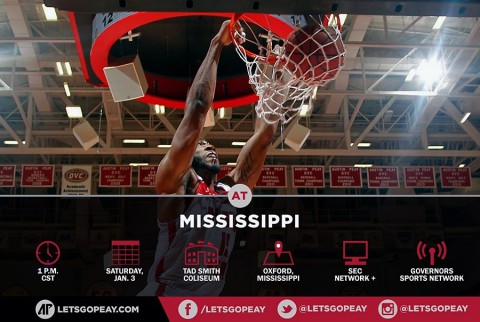 «Read the rest of this article»
Survey Finds 64 Percent of People Think "Natural" Means No GMOs; Virtually All Samples of Tested Products with Only "Natural" Label Contained Substantial Levels of GMOs
Organization Calls for Mandatory Labeling of GMOs in Food, and a Ban on the "Natural" Label

Yonkers, NY – Consumer Reports tested a wide variety of packaged-food items containing corn or soy – and found that genetically modified organisms, or GMOs, are present in many common products including breakfast cereals, chips, and infant formula. Some carry labels like "natural," suggesting that they don't have these controversial ingredients.
A recent survey of 1,000 American adults conducted by the Consumer Reports National Research Center showed that a majority of people – 64 percent – mistakenly equate "natural" with no GMOs. «Read the rest of this article»