Topic: Oregon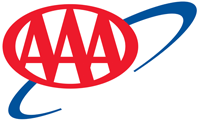 Tampa Bay, FL – The average price at the pump has fallen for 15 of the last 20 days, for a total savings of seven cents per gallon.
The national average currently sits at $2.46 per gallon, which is one cent less than one week ago, 12 cents less than one month ago and 24 cents more year-over-year. The national average is down 17 cents per gallon versus the 2017 peak price reached in September ($2.67).
«Read the rest of this article»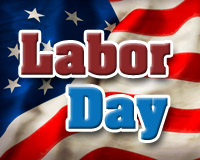 Washington, D.C. – Labor Day is observed the first Monday in September. It is a creation of the labor movement and is dedicated to the social and economic achievements of American workers.
It constitutes a yearly national tribute to the contributions workers have made to the strength, prosperity, and well-being of our country.
Through the years the nation gave increasing emphasis to Labor Day. The first governmental recognition came through municipal ordinances passed during 1885 and 1886.
«Read the rest of this article»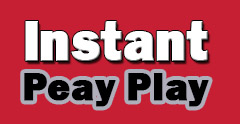 Clarksville, TN – To say that Austin Peay State University's football program has nowhere to go but up is easy to say from the outside looking in, but getting that to happen is a whole another thing.
But as the Governors enter their final full week of their preseason practices before their season opener on August 31st, 2017 at Cincinnati they've shown in their inter-squad scrimmages that they are starting to put things together with a promise of a brighter future down the road.
«Read the rest of this article»
Written by Rani Gran and Kelsey Wright
NASA's Goddard Space Flight Center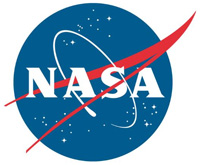 Greenbelt, MD – NASA invites eclipse viewers around the country to participate in a nationwide science experiment by collecting cloud and air temperature data and reporting it via their phones.
The Global Learning and Observations to Benefit the Environment, or GLOBE, Program is a NASA-supported research and education program that encourages students and citizen scientists to collect and analyze environmental observations. GLOBE Observer is a free, easy-to-use app that guides citizen scientists through data collection.
«Read the rest of this article»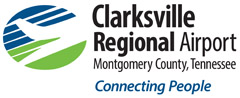 Clarksville, TN – A once-in-a-lifetime sky gazing opportunity will occur this summer and Clarksville Regional Airport (CKV – Outlaw Field) is inviting the community to watch this historic phenomenon from the grounds of the airport.
A total Solar Eclipse will take place on Monday, August 21st, 2017 and Clarksville Regional will host a free-to-the-public Solar Eclipse Viewing Event from noon until 3:00pm.
«Read the rest of this article»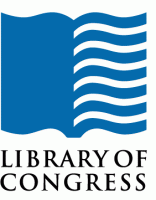 Washington, D.C. – The Second Continental Congress announced the colonies' separation from Great Britain on July 4th, 1776, by unanimously adopting the Declaration of Independence.
The Constitution provides the legal and governmental framework for the United States, however, the Declaration, with its eloquent assertion "all Men are created equal," is equally beloved by the American people.
Philadelphians marked the first anniversary of American independence with a spontaneous celebration, which is described in a letter by John Adams to Abigail Adams.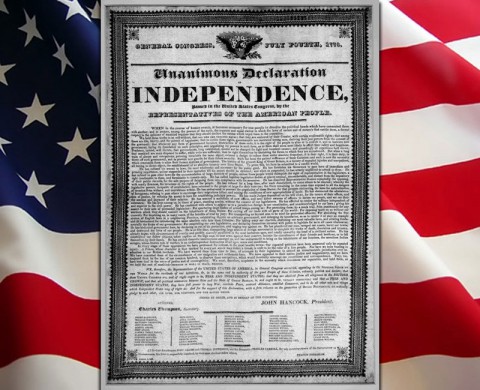 «Read the rest of this article»
APSU Sports Information

Lexington, KY – Austin Peay State University track and field sent three of the best student-athletes the program has ever produced to Thursday's NCAA East Preliminary at the UK Track and Field Complex, and all three proved themselves worthy of their spots in the field.
«Read the rest of this article»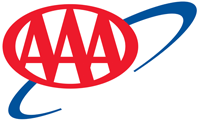 Tampa, FL – Gas prices have dropped slowly on the week. Today's national average price for a gallon of regular unleaded gasoline is $2.39, a three cents drop from one week ago; however, it is an increase of nine cents over last month and 18 cents more than this time last year. One year ago, the country was experiencing higher consumer demand and prices were increasing.
Fast forward to today, consumers are still experiencing higher gas prices over last year due to the OPEC agreement, but we are not seeing substantial increases at the pump due to increased gasoline inventories and low demand across the country.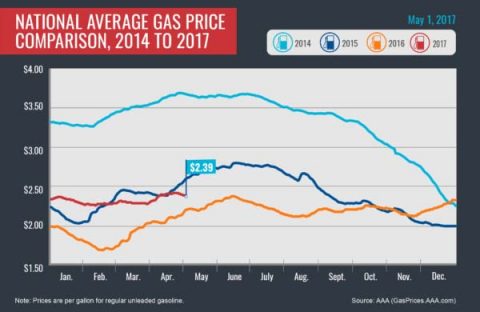 «Read the rest of this article»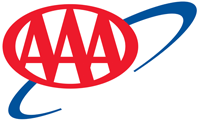 Tampa, FL – After remaining relatively flat, the national average price for regular unleaded gasoline has now fallen for 10 straight days to today's average of $2.30 per gallon.
Today's national average is one cent less than one week ago and two cents more than one month ago. Compared to this same date last year, consumers are paying 37 cents more per gallon at the pump.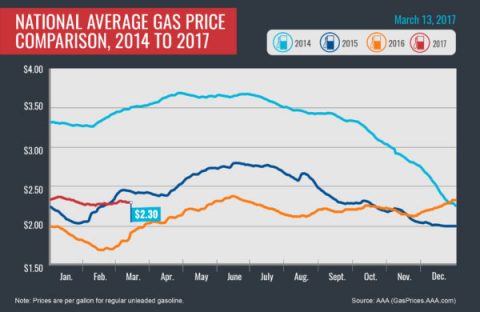 «Read the rest of this article»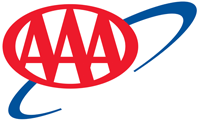 Tampa, FL – Oil prices slipped fractions of a penny over the weekend, reaching today's national average price for regular unleaded gasoline of $2.31 per gallon. Today's price is still two cents more than one week ago, four cents more compared to one month ago and 50 cents more per gallon year-over-year.
Retail prices continue to fluctuate but have remained between $2.28-2.32 for more than a month as reports of increased U.S. production continues to counter OPEC rebalancing efforts.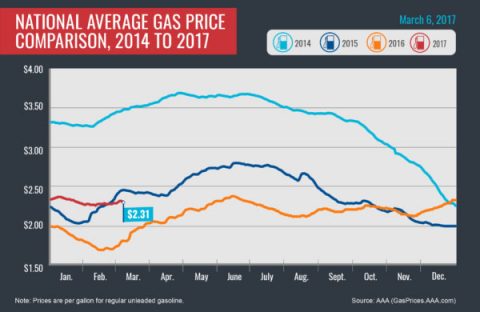 «Read the rest of this article»