Topic: Orlando FL
AAA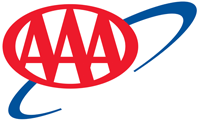 Orlando, FL – Afternoon downpours could spell disaster for millions of road trippers this summer, thanks to an unlikely suspect – tires.
New research from AAA reveals that driving on relatively worn tires at highway speeds in wet conditions can increase average stopping distances by a staggering 43 percent, or an additional 87 feet — more than the length of a semi-trailer truck — when compared to new tires.
«Read the rest of this article»
One-in-five (20%) U.S. drivers would trust a self-driving vehicle and 7 percent are unsure.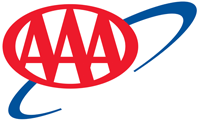 Orlando, FL – Following high-profile incidents involving autonomous vehicle technologies, a new report from AAA's multi-year tracking study indicates that consumer trust in these vehicles has quickly eroded. Today, three-quarters (73 percent) of American drivers report they would be too afraid to ride in a fully self-driving vehicle, up significantly from 63 percent in late 2017.
Additionally, two-thirds (63 percent) of U.S. adults report they would actually feel less safe sharing the road with a self-driving vehicle while walking or riding a bicycle.
«Read the rest of this article»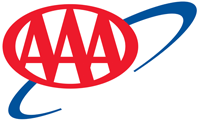 Orlando, FL – Owning and operating a new vehicle in 2017 cost a driver an average of $8,469 annually, or $706.00 each month, according to a new study from AAA. The annual evaluation of driving costs reveals that small sedans are the least expensive vehicles to drive at $6,354 annually, however small SUVs ($7,606), hybrids ($7,687) and electric vehicles ($8,439) all offer lower-than-average driving costs to U.S. drivers.
«Read the rest of this article»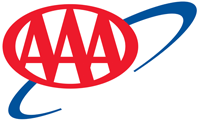 Orlando, FL – Seventy-eight million dogs reside in more than 46 million U.S. households, according to the American Pet Products Association, and an increasing number of these furry companions accompany their families on road trips, day trips and even local errands.
However, in a vehicle this can mean added distractions for the driver and added dangers for all passengers, including pets.
«Read the rest of this article»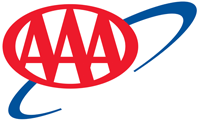 Orlando, FL – 'Tis the season to traditionally spend with family and friends and this year Americans are traveling in record numbers. AAA forecasts 107.3 million Americans will take to planes, trains, automobiles and other modes of transportation during the year-end holiday period from Saturday, December 23rd through Monday, January 1st.
This will be the highest year-end travel volume on record and a 3.1 percent increase in travel volume compared with last year.
«Read the rest of this article»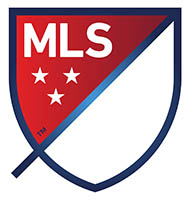 Nashville, TN – Major League Soccer Commissioner Don Garber has announced that the historic and culturally dynamic city of Nashville, Tennessee has been awarded an MLS expansion club.
Nashville's MLS team will be owned by the investment group, Nashville Soccer Holdings, LLC, led by John R. Ingram, the chairman of Ingram Industries Inc. Ingram's partners in the soccer club include Minnesota Vikings owners Mark, Zygi and Leonard Wilf, and the Turner Family, managing partners of Nashville-based MarketStreet Enterprises.
As a result of an innovative private-public partnership between the club's owners and the community, the team will play in a new, 27,500-seat soccer stadium at The Fairgrounds Nashville in the capital city's artistic Wedgewood-Houston neighborhood.
«Read the rest of this article»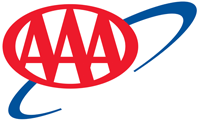 Orlando, FL – According to new research from AAA, premium gasoline offers some benefit to select vehicles, but is becoming increasingly expensive for drivers. In recent years, the price gap between premium and regular-grade gasoline has risen from a historically steady 10 percent to 25 percent or more per gallon.
While past AAA research has shown no benefit in using premium gasoline in a vehicle designed to operate on regular fuel, new testing indicates that some vehicles – those that recommend, but do not require premium gasoline – may see increased fuel economy and performance under certain driving conditions when using the higher-octane gasoline.
«Read the rest of this article»
APSU Sports Information

Orlando, FL – Kyran Moore scored two touchdowns and amassed 363 all-purpose yards as Austin Peay State University's football team gave nationally-ranked UCF all it could handle before falling 73-33 in a nonconference tilt, Saturday, at Spectrum Stadium.
Moore's 363 all-purpose yards is the best performance in the FCS this season and the third best in all of Division I. He opened his assault with a 74-yard pass reception from Jeremiah Oatsvall that set up the Govs second touchdown and was the longest pass play this season.
«Read the rest of this article»
Austin Peay at #17 UCF
Saturday, October 28th, 2017 | 4:00pm CT
Orlando, FL | Spectrum Stadium

Clarksville, TN – For the third time this season, the Austin Peay State University football team will compete against an FBS opponent. This time the Governors will take on No. 17 UCF, 4:00pm Saturday at Spectrum Stadium in Orlando, FL.
Austin Peay has more than held its own against FBS opponents this season.
«Read the rest of this article»
APSU Sports Information

Brentwood, TN – Kentel Williams was selected as the adidas® OVC Offensive Player of the Week, while Jeremiah Oatsvall was tabbed as the adidas® OVC Newcomer of the Week, as both representatives of the Austin Peay State University football team were honored for their play in Saturday night's 38-31 victory over Southeast Missouri.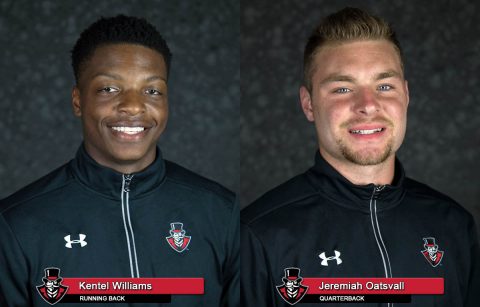 «Read the rest of this article»