Topic: Pacific Ocean
Written by Alan Buis
NASA's Jet Propulsion Laboratory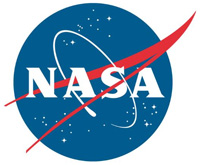 Pasadena, CA – The tropical Pacific Ocean isn't flat like a pond. Instead, it regularly has a high side and a low side. Natural cycles such as El Niño and La Niña events cause this sea level seesaw to tip back and forth, with the ocean near Asia on one end and the ocean near the Americas on the other.
But over the last 30 years, the seesaw's wobbles have been more extreme, causing variations in sea levels up to three times higher than those observed in the previous 30 years. Why might this be?
«Read the rest of this article»
Written by Alan Buis
NASA's Jet Propulsion Laboratory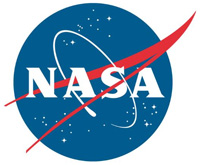 Pasadena, CA – A new study by NASA and several partners has found that in California's Sierra Nevada, atmospheric river storms are two-and-a-half times more likely than other types of winter storms to result in destructive "rain-on-snow" events, where rain falls on existing snowpack, causing it to melt. Those events increase flood risks in winter and reduce water availability the following summer.
The study, based on NASA satellite and ground-based data from 1998 through 2014, is the first to establish a climatological connection between atmospheric river storms and rain-on-snow events. Partnering with NASA on the study were UCLA; Scripps Institution of Oceanography, San Diego; and the Earth System Research Laboratory, Boulder, Colorado.
«Read the rest of this article»
Written by Sasha Ellis
NASA Langley Research Center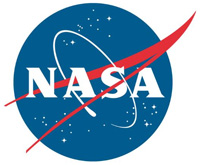 Hampton, VA – Engineers at NASA's Langley Research Center in Hampton, Virginia, are preparing for a series of water-impact tests to evaluate the Orion spacecraft and crew safety when they return from deep-space missions and touch down on Earth's surface.
After venturing thousands of miles beyond Earth, Orion will splash down in the Pacific Ocean off the coast of California. At Langley, engineers are preparing to mimic various mission finale scenarios this year by dropping a mockup of Orion, coupled with the heat shield from the spacecraft's first flight, into Langley's 20-foot-deep Hydro Impact Basin.
«Read the rest of this article»
Written by Linda Herridge
NASA's John F. Kennedy Space Center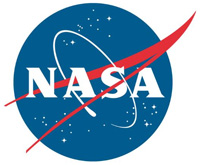 Kennedy Space Center, FL – The Orion crew module pressure vessel has arrived at Kennedy Space Center in Florida and is now secured in an upgraded version of a test stand called the "birdcage" inside the Neil Armstrong Operations and Checkout (O&C) Building high bay. Orion will eventually take NASA on a journey to Mars, but first, the spacecraft is being prepared for a mission past the moon during Exploration Mission-1 (EM-1).
The pressure vessel is the crew module's underlying structure. Processing at Kennedy began February 3rd to prepare it for launch atop the agency's Space Launch System (SLS) rocket from Kennedy's Launch Pad 39B in 2018.
«Read the rest of this article»
Written by Dwayne Brown
NASA Headquarters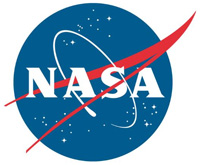 Washington, D.C. – Earth's 2015 surface temperatures were the warmest since modern record keeping began in 1880, according to independent analyses by NASA and the National Oceanic and Atmospheric Administration (NOAA).
Globally-averaged temperatures in 2015 shattered the previous mark set in 2014 by 0.23 degrees Fahrenheit (0.13 Celsius). Only once before, in 1998, has the new record been greater than the old record by this much.
«Read the rest of this article»
Written by Alan Buis
NASA's Jet Propulsion Laboratory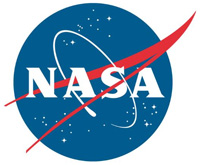 Pasadena, CA – The current strong El Niño brewing in the Pacific Ocean shows no signs of waning, as seen in the latest satellite image from the U.S./European Ocean Surface Topography Mission (OSTM)/Jason-2 mission.
El Niño 2015 has already created weather chaos around the world. Over the next few months, forecasters expect the United States to feel its impacts as well.
The latest Jason-2 image bears a striking resemblance to one from December 1997, by Jason-2's predecessor, the NASA/Centre National d'Etudes Spatiales (CNES) Topex/Poseidon mission, during the last large El Niño event. Both reflect the classic pattern of a fully developed El Niño. The images can be viewed at:
http://sealevel.jpl.nasa.gov/elnino2015/index.html
«Read the rest of this article»
Written by Alan Buis
NASA's Jet Propulsion Laboratory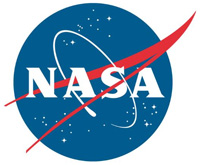 Pasadena, CA – People the world over are feeling, or will soon feel, the effects of the strongest El Niño event since 1997-98, currently unfolding in the eastern equatorial Pacific Ocean. New NASA satellite observations are beginning to show scientists its impact on the distribution of rain, tropospheric ozone and wildfires around the globe.
New results presented Tuesday, December 15th, at the American Geophysical Union meeting in San Francisco show that atmospheric rivers, significant sources of rainfall, tend to intensify during El Niño events, and this year's strong El Niño likely will bring more precipitation to California and some relief for the drought.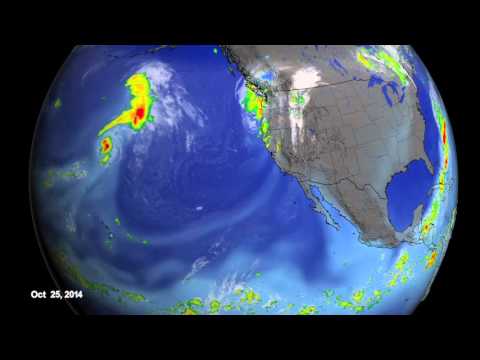 «Read the rest of this article»
NASA Headquarters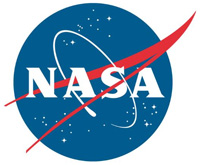 Washington, D.C. – NASA is hard at work building the Orion spacecraft, Space Launch System (SLS) rocket and the ground systems needed to send astronauts into deep space. The agency is developing the core capabilities needed to enable the journey to Mars.
Orion's first flight atop the SLS will not have humans aboard, but it paves the way for future missions with astronauts. Ultimately, it will help NASA prepare for missions to the Red Planet. During this flight, currently designated Exploration Mission-1 (EM-1), the spacecraft will travel thousands of miles beyond the moon over the course of about a three-week mission.
«Read the rest of this article»
Written by Alan Buis
NASA's Jet Propulsion Laboratory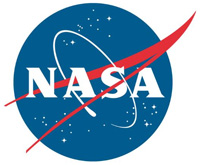 Pasadena, CA – El Niño: An unusually warm pool of water off the west coast of South America, usually arriving around Christmas time, linked with complex, large-scale interactions between the atmosphere and ocean in the Pacific.
If you live anywhere El Niño has important impacts, you've heard forecasters say this year's event looks just like the monster El Niño of 1997-98. NASA satellite images of the Pacific Ocean in November 1997 and November 2015 show almost identical, large pools of warm water in the eastern equatorial Pacific.
«Read the rest of this article»
Written by Harold F. Pierce
SSAI/NASA's Goddard Space Flight Center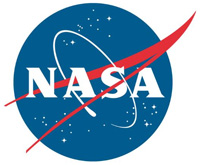 Greenbelt, MD – Typhoon Atsani was an intensifying tropical storm moving over the open waters of the Pacific Ocean on August 16th, 2015 when the GPM core observatory satellite flew overhead.
The Global Precipitation Measurement or GPM mission core satellite passed over Atsani at 06:01am UTC (2:01am EDT). GPM is managed by both NASA and the Japan Aerospace Exploration Agency.
«Read the rest of this article»