Topic: Pacific Ocean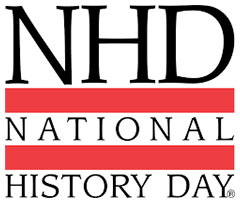 Washington, D.C. – Whitney Joyner of Northeast Middle School is one of only 18 middle and high school educators selected to participate in Understanding Sacrifice, a partnership between National History Day®, the Roy Rosenzweig Center for History and New Media, the American Battle Monuments Commission (ABMC), and the National Cemetery Administration (NCA).
When the program kicks off in November 2016 every educator will select one American who is buried or memorialized at an ABMC or NCA cemetery in San Francisco, Honolulu, or Manila.
Participants will conduct in-depth research on the life of this Fallen Hero using local and national historical resources.
«Read the rest of this article»
Written by Hal Pierce and Rob Gutro
NASA's Goddard Space Flight Center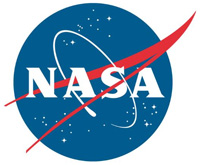 Greenbelt, MD – Hurricane Earl began as a tropical wave that was tracked by the National Hurricane Center (NHC) from the African coast to the Caribbean Sea. The tropical wave drenched the Dominican Republic, where it was blamed for the deaths of six people.
Southwest of Jamaica on August 2nd, 2016, the tropical wave developed a closed circulation, and Earl was upgraded to a tropical storm.
On August 3rd, Earl became a hurricane when it was located about 150 miles east of Belize. On August 4th Earl made landfall just southwest of Belize City, Belize, at about 2:00am EDT (6:00am UTC).
«Read the rest of this article»
Written by Elizabeth Landau
NASA's Jet Propulsion Laboratory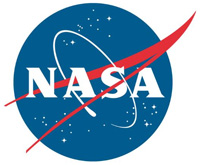 Pasadena, CA – On May 11th, a sealed capsule containing fungi and bacteria fell from the sky and splashed down in the Pacific Ocean. Microbiologist Kasthuri Venkateswaran could hardly wait to see what was inside it.
At NASA's Jet Propulsion Laboratory in Pasadena, California, Venkateswaran, who goes by Venkat, studies microbial life — the wild world of organisms too small for us to see with our eyes. Among his many research endeavors, Venkat has leading roles on two microbial experiments that recently returned from the International Space Station.
«Read the rest of this article»
Written by Carol Rasmussen
NASA Earth Science News Team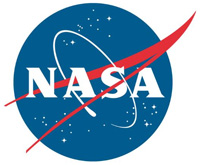 Pasadena, CA – A coastal scene with deep blue seas and a coral reef is beautiful to look at, but if you try to record the scene with a camera or a scientific instrument, the results are almost always disappointing. Most cameras can't "see" underwater objects in such scenes because they're so dim and wash out the glaring seashore.
These problems don't just ruin vacation photos. They're a serious hindrance for scientists who need images of the coastline to study how these ecosystems are being affected by climate change, development and other hazards.
To the rescue: the new Portable Remote Imaging Spectrometer, created at NASA's Jet Propulsion Laboratory, Pasadena, California. PRISM is an airborne instrument designed to observe hard-to-see coastal water phenomena.
«Read the rest of this article»
Written by Sasha Ellis
NASA Langley Research Center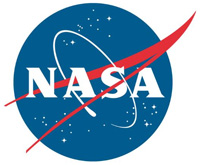 Hampton, VA – Upon re-entry from a deep space mission, NASA's next generation spacecraft, more commonly known as Orion, will descend under its three main parachutes, swaying in the wind until its final splashdown in the Pacific Ocean.
In that brief instant where capsule meets water, astronauts will experience the mission's greatest deceleration and with that, some of the greatest forces on the human body. That's where crash-test dummies come into the picture.
«Read the rest of this article»
Written by Alan Buis
NASA's Jet Propulsion Laboratory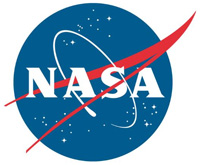 Pasadena, CA – The tropical Pacific Ocean isn't flat like a pond. Instead, it regularly has a high side and a low side. Natural cycles such as El Niño and La Niña events cause this sea level seesaw to tip back and forth, with the ocean near Asia on one end and the ocean near the Americas on the other.
But over the last 30 years, the seesaw's wobbles have been more extreme, causing variations in sea levels up to three times higher than those observed in the previous 30 years. Why might this be?
«Read the rest of this article»
Written by Alan Buis
NASA's Jet Propulsion Laboratory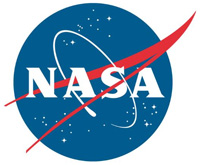 Pasadena, CA – A new study by NASA and several partners has found that in California's Sierra Nevada, atmospheric river storms are two-and-a-half times more likely than other types of winter storms to result in destructive "rain-on-snow" events, where rain falls on existing snowpack, causing it to melt. Those events increase flood risks in winter and reduce water availability the following summer.
The study, based on NASA satellite and ground-based data from 1998 through 2014, is the first to establish a climatological connection between atmospheric river storms and rain-on-snow events. Partnering with NASA on the study were UCLA; Scripps Institution of Oceanography, San Diego; and the Earth System Research Laboratory, Boulder, Colorado.
«Read the rest of this article»
Written by Sasha Ellis
NASA Langley Research Center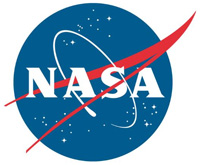 Hampton, VA – Engineers at NASA's Langley Research Center in Hampton, Virginia, are preparing for a series of water-impact tests to evaluate the Orion spacecraft and crew safety when they return from deep-space missions and touch down on Earth's surface.
After venturing thousands of miles beyond Earth, Orion will splash down in the Pacific Ocean off the coast of California. At Langley, engineers are preparing to mimic various mission finale scenarios this year by dropping a mockup of Orion, coupled with the heat shield from the spacecraft's first flight, into Langley's 20-foot-deep Hydro Impact Basin.
«Read the rest of this article»
Written by Linda Herridge
NASA's John F. Kennedy Space Center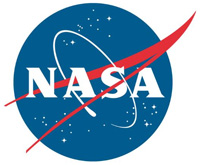 Kennedy Space Center, FL – The Orion crew module pressure vessel has arrived at Kennedy Space Center in Florida and is now secured in an upgraded version of a test stand called the "birdcage" inside the Neil Armstrong Operations and Checkout (O&C) Building high bay. Orion will eventually take NASA on a journey to Mars, but first, the spacecraft is being prepared for a mission past the moon during Exploration Mission-1 (EM-1).
The pressure vessel is the crew module's underlying structure. Processing at Kennedy began February 3rd to prepare it for launch atop the agency's Space Launch System (SLS) rocket from Kennedy's Launch Pad 39B in 2018.
«Read the rest of this article»
Written by Dwayne Brown
NASA Headquarters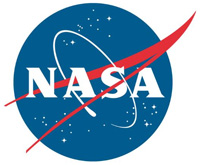 Washington, D.C. – Earth's 2015 surface temperatures were the warmest since modern record keeping began in 1880, according to independent analyses by NASA and the National Oceanic and Atmospheric Administration (NOAA).
Globally-averaged temperatures in 2015 shattered the previous mark set in 2014 by 0.23 degrees Fahrenheit (0.13 Celsius). Only once before, in 1998, has the new record been greater than the old record by this much.
«Read the rest of this article»