Topic: Pacific Ocean
Written by Carol Rasmussen
NASA's Earth Science News Team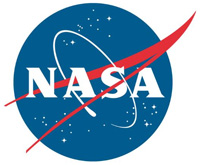 Washington, D.C. – On January 31st, NASA ended the Tropospheric Emission Spectrometer's (TES) almost 14-year career of discovery. Launched in 2004 on NASA's Aura spacecraft, TES was the first instrument designed to monitor ozone in the lowest layers of the atmosphere directly from space. Its high-resolution observations led to new measurements of atmospheric gases that have altered our understanding of the Earth system.
TES was planned for a five-year mission but far outlasted that term.
«Read the rest of this article»
NASA Headquarters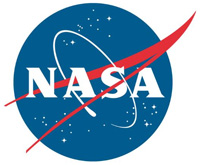 Washington, D.C. – NASA's new deep space exploration systems will send crew 40,000 miles beyond the Moon, and return them safely home. After traveling through space at 25,000 miles per hour, the Orion spacecraft will slow to 300 mph after it passes through the Earth's atmosphere. The spacecraft then slows down to 20 mph before it safely splashes down in the Pacific Ocean.
When astronauts come back from deep space, they will need to be picked up as quickly as possible. That's where Kennedy Space Center's NASA Recovery Team comes in.
«Read the rest of this article»
Written by Kate Squires
NASA Armstrong Flight Research Center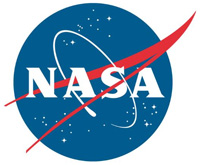 Edwards, CA – Scientists recently completed test flights with prototypes of potential satellite sensors – including two from NASA's Jet Propulsion Laboratory in Pasadena, California — over the Western United States, probing basic science questions about aerosols, clouds, air quality and global ocean ecosystems.
The flight campaign, called Aerosol Characterization from Polarimeter and Lidar (ACEPOL), sought to test capabilities of several proposed instruments for the Aerosol-Cloud-Ecosystem (ACE) pre-formulation study.
«Read the rest of this article»
NASA Headquarters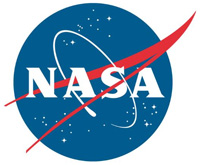 Washington, D.C. – When NASA's Orion spacecraft hurtles toward Earth's surface during its return from deep-space missions, the capsule's system of 11 parachutes will assemble itself in the air and slow the spacecraft from 300 mph to a relatively gentle 20 mph for splashdown in the Pacific Ocean in the span of about 10 minutes.
As the astronauts inside descend toward the water on future missions, their lives will be hanging by a series of threads that have been thoroughly ruggedized, tested and validated to ensure the parachute-assisted end of Orion missions are a success.
«Read the rest of this article»
NASA Headquarters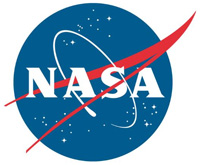 Washington, D.C. – NASA's Terra satellite saw a stream of smoke that extended over 500 miles from various fires raging in northern California out over the Eastern Pacific Ocean.
The Moderate Resolution Imaging Spectroradiometer or MODIS instrument aboard Terra passed over California on October 12th and captured a visible light image of the smoke plume. The MODIS image showed the stream of smoke extending from Santa Rosa, California, located north of San Francisco, out into the Eastern Pacific, parallel to San Diego. A stream that stretched over 550 miles.
«Read the rest of this article»
Written by Nancy Neal Jones
NASA's Goddard Space Flight Center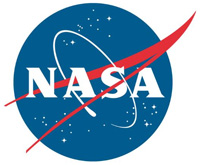 Greenbelt, MD – NASA's asteroid sample return spacecraft successfully used Earth's gravity on Friday to slingshot itself on a path toward the asteroid Bennu, for a rendezvous next August.
At 12:52pm EDT on September 22nd, 2017 the OSIRIS-REx (Origins, Spectral Interpretation, Resource Identification, and Security – Regolith Explorer) spacecraft came within 10,711 miles (17,237 km) of Antarctica, just south of Cape Horn, Chile, before following a route north over the Pacific Ocean.
«Read the rest of this article»
Written by Molly Porter
NASA's Marshall Space Flight Center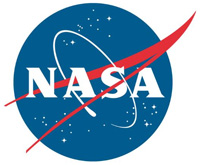 Huntsville, AL – As millions of Americans watched the total solar eclipse that crossed the continental United States August 21st, 2017, the international Hinode solar observation satellite captured its own images of the awe-inspiring natural phenomenon as it orbited the planet. Researchers adapted the still images into a time-lapse video presentation.
Among its many solar research tasks, the satellite's observation of the eclipse was intended to add new data to ongoing scientific study of the coronal structure in the Sun's polar region and the mechanism of jets of superheated plasma frequently created there.
«Read the rest of this article»
NASA Ames Research Center
SOFIA Science Center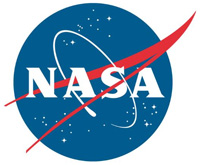 Moffett Field, CA – On July 10th, researchers using NASA's Stratospheric Observatory for Infrared Astronomy, or SOFIA, will attempt to study the environment around a distant Kuiper Belt Object, 2014 MU69, which is the next flyby target for NASA's New Horizons spacecraft.
When New Horizons flies by it, MU69 will be the most distant object ever explored by a spacecraft, over a billion miles farther from our sun than Pluto. This ancient Kuiper Belt object is not well understood because it is faint, small (likely 12-25-mile (20-40-kilometer across, or possibly even smaller according to recent ground-based observations), and very far away (approximately 4.1 billion miles from Earth).
«Read the rest of this article»
Written by Dan Huot
NASA's Johnson Space Center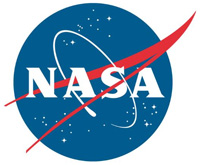 Houston, TX – SpaceX's Dragon cargo spacecraft splashed down in the Pacific Ocean Sunday, March 19th, with more than 5,400 pounds of NASA cargo, and science and technology demonstration samples from the International Space Station.
Everything from stem cells that could help us understand how human cancers start and spread after being exposed to near zero-gravity, to equipment that is paving the way toward servicing and refueling satellites while they're in orbit will be on board.
«Read the rest of this article»
Written by Alan Buis
NASA's Jet Propulsion Laboratory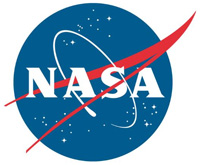 Pasadena, CA – Some climate models are suggesting that El Niño may return later this year, but for now, the Pacific Ocean lingers in a neutral "La Nada" state, according to climatologist Bill Patzert of NASA's Jet Propulsion Laboratory, Pasadena, California.
The latest map of sea level height data from the U.S./European Jason-3 satellite mission shows most of the ocean at neutral heights (green), except for a bulge of high sea level (red) centered along 20 degrees north latitude in the central and eastern Northern Hemisphere tropics, around Hawaii. This high sea level is caused by warm water.
«Read the rest of this article»