Topic: paintings
Calling for Artists and Arts Demonstrators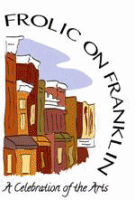 Clarksville, TN – Applications are now being accepted for booth space at the 10th annual "Frolic on Franklin: A Celebration of the Arts." The event will be held on Saturday, September 19th, from 8:30am to 3:30pm, in the 100-block of historic Franklin Street in downtown Clarksville.
Coordinated by the Roxy Regional Theatre, the street event offers 30 vendor spaces where artists can showcase and sell fine arts and hand-crafted items, such as photography, paintings and drawings, pottery, jewelry, glass items, and more.
«Read the rest of this article»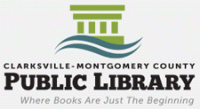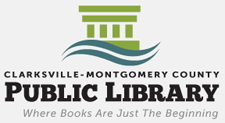 Clarksville, TN – The Clarksville-Montgomery County Public Library will be featuring Cuban artist Mayda Saborit's paintings in the alcove gallery at the rear of the first floor with an opening on Friday, June 19th.
Saborit's painterly and colorful oils capture the feel of Cuba from street life to beautiful landscapes.
«Read the rest of this article»

Clarksville, TN – The Customs House Museum is pleased to host the Southern Watercolor Society's 38th Annual Juried Exhibition this May. The show features eighty-seven paintings, eleven coming from Tennessee artists.
Exhibits Curator, Terri Jordan, states "I am honored to have the Southern Watercolor Society (SWS) present its 38th Annual Juried Exhibition here at the Customs House Museum. We have featured the talents of some of the best artists living in the South and I am happy to add the SWS to that list."
«Read the rest of this article»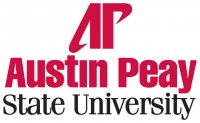 Clarksville, TN – For the last 12 years, Gregory Botts has been criss-crossing the nation with a car loaded full of art supplies, painting the sites and varying light he encountered.
At first begun as a clarification of the larger abstract works that he was making in the studio, these paintings have grown into their own body of impressive works that feed and inform his larger body of work. Austin Peay State University's Trahern Gallery is proud to host the first large survey of these works in connection with his larger studio paintings this winter, "Gregory Botts: Painting Along the Road."
«Read the rest of this article»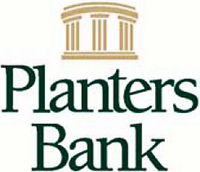 Clarksville, TN – Clarksville Artist Kay Limirande will show an exhibit of landscapes and nature scenes at the Planters Bank-Hilldale Gallery on Thursday, June 5th – Wednesday, July 2nd.
Lamirande's exhibit includes scenes from France, Japan, and Colorado, along with a variety of beach scenes in oil, acrylic, watercolor, and drawings.
«Read the rest of this article»


Clarksville, TN – This month the Orgain Gallery of the Customs House Museum features the collage art of award-winning artist Anne Bagby in the exhibit Layered Expressions.
Combining layers of glaze over layers of patterns and images, Anne creates quilt-like visions, stitching together patterns of bold colors that often feature the human face and words. There is a nostalgic feel to the modern pieces of art. The end result is a lyrical piece of textures that leaves the viewer with a sense of familiarity.
«Read the rest of this article»

Clarksville, TN – Nashville artist Peach McComb brings the outdoors in with her current exhibit at the Customs House Museum. Painting in a broad range of subjects, Peach works in both impressionistic and representational styles.
Her paintings appear effortless and "in the moment".
«Read the rest of this article»

Clarksville, TN – "This body of work is not simply about the Civil War. It is about an emotion: the layered, all-encompassing emotion that accompanies a life lived. It is about being passionate enough to fight, compassionate enough to grieve, honest enough to be open. It is about ghosts and hopes," states Dane Carder of his paintings currently hanging at the Customs House Museum.
«Read the rest of this article»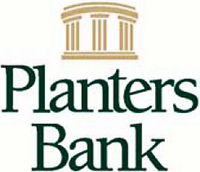 Clarksville, TN – Gwendolyn Rodriguez loves to paint pictures that tell a story of a person or a time and place. Her paintings, showing a sample of her diverse interests and places around the world, will be on display at the Planters Bank-Hilldale Gallery Thursday, November 7th – Wednesday, December 4th.
Although born in San Antonio, Texas, Rodriguez spent most of her childhood in Middle Tennessee. At 18, she experienced life as an exchange student in Germany, where she developed a passion for travel and languages.
«Read the rest of this article»

Clarksville, TN – Jennifer Bowman considers herself to be a "self-taught" artist. That is not to say there is anything academic or amateur about her paintings. On the contrary, her abstract landscapes are both earthy and sophisticated.
Industrial color palettes glide across canvases in a dream-like fashion of mixed media layers made up in varied combinations of molding paste, acrylic and oil glazes, coffee, fabric and found objects.
«Read the rest of this article»