Topic: Palmyra TN

Clarksville, TN – The Customs House Museum is featuring a view into the life of local fashion designer Neil Crockarell (December 1st, 1939 – March 24th, 2013).
Located in the Kimbrough Gallery through February twenty-third, The Sewing Room recreates the studio Neil last worked in.
«Read the rest of this article»

Clarksville, TN – The Customs House Museum and Cultural Center is located in historic downtown Clarksville, Tennessee. Come explore an entire city block featuring large gallery spaces filled with fine art, science and history.
In the month of February, the Museum will feature The Photography of David Smith, Neil Crockarell: The Sewing Room, TACA Regional Exhibition, Of Glaze & Kiln: The Art of Melody & Ken Shipley, Let's Find: Pitchers & Pots, Sunday Family Fun:  Crafting a Log House, and Art & Lunch Film: Calder-Sculptor of Air.
«Read the rest of this article»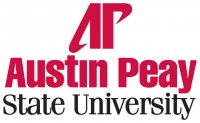 Clarksville, TN – Twenty-six Austin Peay State University students were selected for Who's Who Among American Universities and Colleges for the 2013-2014 academic year.
They will be officially recognized at the APSU Student Organization and Leader Awards Ceremony on April 16th, 2014. «Read the rest of this article»

Montgomery County, TN – The National Weather Service has issued a Tornado Watch for the Clarksville-Montgomery County area until 9:00pm.
This Tornado Watch is also for Benton County, Cheatham County, Davidson County, Dickson County, Houston County, Humphreys County, Macon County, Robertson County, Steward County and Sumner County. «Read the rest of this article»
New Cell Sites Activated as Part of Ongoing AT&T Investment in Local Wireless Network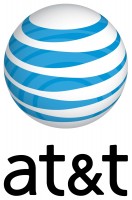 Palmyra, TN – The nation's largest 4G network just got larger for customers in Palmyra, TN. AT&T has activated two new 4G mobile Internet cell sites in Palmyra that will enhance coverage for area residents and businesses and provide speeds up to four times faster than 3G.**
"I applaud AT&T for investing in Palmyra," said Senator Mark Green. "A stronger wireless network is critical for economic growth.  This investment is important, and we look forward to more good news in the future."
"Mobile Internet is one of the most important infrastructure needs for Palmyra and Montgomery County," said Tennessee State Representative John Tidwell. "Residents and business people here know that it leads to better wireless phone service and faster download speeds for data and video."
«Read the rest of this article»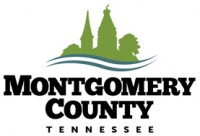 Montgomery County, TN – Montgomery County Government will host a Groundbreaking Ceremony for the new RichEllen Park on Tuesday, July 30th at 9:00am.
The park is located in the Palmyra area of Montgomery County off Highway 149, approximately 2 miles past Hilltop Super Market. The public is invited to attend.
The park land consists of approximately 50 acres and was purchased in 2010 for the creation of a recreational facility.

Clarksville, TN – A 23-year-old Palmyra man was arrested and jailed in Clarksville charged with vehicular homicide and tampering with evidence three days after the boat he was driving on the Cumberland River in Clarksville struck and killed a 21-year-old woman.
Bond has been set at $403,000 for Douglas Jackson of Vernon Creek Road in Palmyra, a community in Montgomery County, after officers for the Tennessee Wildlife Resources Agency arrested him this morning. «Read the rest of this article»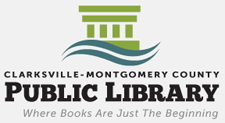 Clarksville, TN – A winning photograph of cannon at Fort Donelson by Clarksville Middle-school student Miles Wilbur is among photographs currently on display at the Clarksville-Montgomery County Public Library as it hosts the photo exhibit "Living Legacies: Capturing the Scenic Beauty in Tennessee's Civil War Heritage."
The exhibit is located in the library's first-floor alcove (behind the fiction section). At the end of May the exhibit will close and move to the Obion County Public Library.
«Read the rest of this article»

Palmyra, TN – Brother James Salyers, an evangelist from southwestern Virginia, will be the guest speaker at the Shiloh Cumberland Presbyterian Church's revival this weekend.
Services will run on September 14th and 15th, Friday and Saturday night, at 7:00pm. He will also be the guest speaker on Sunday, September 16th.
«Read the rest of this article»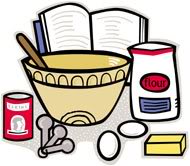 Palmyra, TN - The Taste of Shiloh event opened Saturday, August 25th, 2012, at the Shiloh Cumberland Presbyterian Church Fellowship Hall with an overwhelming display of pinwheel appetizers, chicken stuffing with giblet gravy, barbecue, enchiladas, and double ricotta lasagna entrees, followed by gingerbread berry shortcake, caramel pie, and double chocolate cookies for dessert.
Two long counters were filled with too many foods to list.
«Read the rest of this article»