Topic: Parks and Recreation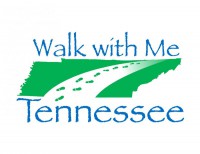 Clarksville, TN - Thanks to the Sevierville Chamber of Commerce, the grand prize winner of the Clarksville Parks and Recreation's Walk with Me Tennessee program, will receive a two-night stay at Fairfield Inn in Sevierville, Tennessee, two combo passes to all Ripley's attractions (including the Aquarium in Gatlinburg) and two tickets to the interactive museum, WonderWorks, located in Pigeon Forge, Tennessee.
«Read the rest of this article»

Clarksville, TN - As the Indoor Aquatic Center gears up for another indoor pool season, the Clarksville Parks & Recreation Department invites you to try your hand at deep sea diving, right here in Clarksville!
«Read the rest of this article»

Clarksville, TN - The city of Clarksville invited you to enjoy the Indoor Aquatic Center and their Toddler Splash.
Don't miss the next Toddler Splash Pool Party on Wednesday, November 6th.  This monthly event for children ages 5-years-old and younger, takes place on the first Wednesday of every month from 10:00am to 12:00pm at the Indoor Aquatic Center, located at 166 Cunningham Lane.
«Read the rest of this article»

Clarksville, TN - Road closures for this Saturday have been announced for the 5th Annual Fright on Franklin event presented by the City of Clarksville & Altra Federal Credit Union.
The following streets will be closed to thru traffic from 10:00am to 8:00pm on Saturday, October 26th, 2013: «Read the rest of this article»

Clarksville, TN - Clarksville Parks & Recreation's Dream Chasers Group Mentoring Program continues at the Burt-Cobb and Crow Centers!  Dream Chasers is focused on helping at-risk youth, ages 13-17 in a small group atmosphere.
Small group leaders, guided by professionals, will mentor youth as they discuss dealing with negative influences that affect teens and will promote making healthy and informed decisions.

«Read the rest of this article»
Nominations are Open for Governor's 2011 Environmental Stewardship Awards
 


Nashville, TN – The Department of Environment and Conservation is inviting Tennesseans to submit nominations for the Governor's 2011 Environmental Stewardship Awards. The awards recognize Tennesseans who go above and beyond to protect the state's diverse environment.
"Tennesseans continue to make great strides in protecting our environment, taking care of our air, land and water through innovation and hard work," said Governor Bill Haslam. "I am pleased to support a program that recognizes leadership that affects the environment and often, the bottom line." «Read the rest of this article»
By Councilman Bill Summers

The council met in another marathon round.  A number of changes that added and deleted budget items took place, and while I don't have the final exact numbers, we kept our 20% reserve with around a half-million plus.
I tried to take good notes for you, but I may have missed an item or two.  Here is what was accomplished: «Read the rest of this article»
For several years the condition of this Park originally funded through a grant for the low-income area has been overlooked for repairs. The city owns and is responsible for this park, but has failed to upkeep the proper lighting, ball field and pool. The residents haven't had full access to this park in over 4 years.
I have noticed that several other parks in poor condition receiving preventative maintenance measures such as lighting in amounts of of $80,000 to $125,000 have been allocated funds for improvements in this budget. I have supported the Heritage park improvements in my Ward and also some others in other Wards.  I agree that parks are about a good quality of life for our citizens but I am confused as to why we never consider fixing this particular park after several request to do so?
The responses I have received are as follows;
We don't make any money off the pool.
It would not be a wise management decision to reopen the pool in that area.
The usage of this park is low.
Little league teams do not want to play there.
«Read the rest of this article»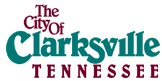 The weekly Clarksville Parks and Recreation Department Recreation Report provides Clarksvillians with a glimpse at the activities and events that are available from the Parks and Recreation Department for them to enjoy together as a family. This weeks highlights include:
Summer Youth Programs
Downtown Market
Movies in the Park
Independence Day Celebration
«Read the rest of this article»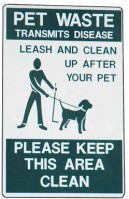 As a tax paying resident of the city of Clarksville, I want to express my outrage that the city is trying to deny responsible pet owners and their leashed dogs their right to utilize public city parks and recreation areas. It is appalling that "doggie deposits" left by irresponsible pet owners at the Riverwalk, could result in responsible pet owners and their pets being banned.
I am referring to ORDINANCE 97-2008-09, which passed first reading by the city council at the June 4th meeting. This ordinance would give the city Parks & Recreation Department the authority to ban dogs at any city park or recreation area, for reasons of "protection of public health, welfare, or safety, or for aesthetic reasons." Fortunately, as an ordinance, it must pass two readings before it becomes law.
«Read the rest of this article»