Topic: Pasadena CA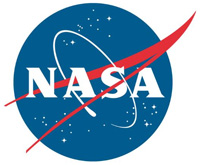 Pasadena, CA – Prior to a test in the Space Simulator Facility at NASA's Jet Propulsion Laboratory in Pasadena, California, an engineer inspects the completed spacecraft that will carry NASA's next Mars rover to the Red Planet.
From the top down, and suspended by cables, is the complete cruise stage, which will power and guide the Mars 2020 spacecraft on its seven-month voyage to the Red Planet. Directly below that is the aeroshell (white back shell and barely visible black heat shield), which will protect the vehicle during cruise as well as during its fiery descent into the Martian atmosphere.
«Read the rest of this article»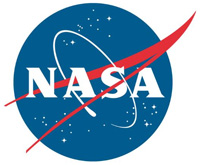 Pasadena, CA – NASA's Mars Reconnaissance Orbiter completed 60,000 loops around the Red Planet at 10:39am PDT (12:39 pm CDT) on Wednesday morning, May 15th, 2019. On average, MRO takes 112 minutes to circle Mars, whipping around at about 2 miles per second (3.4 kilometers per second).
Since entering orbit on March 10th, 2006, the spacecraft has been collecting daily science about the planet's surface and atmosphere, including detailed views with its High Resolution Imaging Science Experiment camera (HiRISE). HiRISE is powerful enough to see surface features the size of a dining room table from 186 miles (300 kilometers) above the surface.
«Read the rest of this article»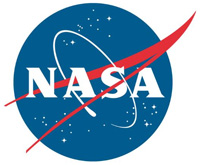 Pasadena, CA – A new animated video shows what it would be like to soar over Mount Sharp, which the NASA Curiosity rover has been climbing since 2014. If you have ever wanted to visit Mars, watch this video.
This video highlights several regions on the mountain that are intriguing to Curiosity's scientists, chief among them what the science team calls the "clay-bearing unit," where Curiosity has just started analyzing rock samples.
«Read the rest of this article»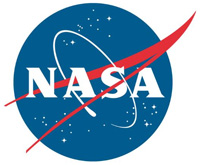 Pasadena, CA – NASA says the Earth's Moon formed vast basins called "mare" (pronounced MAR-ay) over a billions of years ago. Scientists have long assumed these basins were dead, still places where the last geologic activity occurred long before dinosaurs roamed Earth.
But a survey of more than 12,000 images reveals that at least one lunar mare has been cracking and shifting as much as other parts of the Moon – and may even be doing so today. The study adds to a growing understanding that the Moon is an actively changing world.
«Read the rest of this article»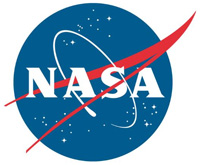 Mountain View, CA – Bees are known to be both busy and hard-working, and NASA's new free-flying space robots, called Astrobee, will soon have the same reputation. Unlike bees that live on Earth, the robots will do their work flying alongside astronauts inside the International Space Station and will play a critical role in supporting innovative and sustainable exploration of the Moon, Mars and beyond.
Astrobee is a free-flying robot system that will provide a research platform for the orbiting laboratory. The system includes three robots—named Honey, Queen and Bumble— as well as a docking station for recharging.
«Read the rest of this article»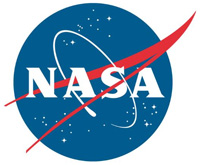 Pasadena, CA – NASA's Mars Odyssey orbiter has captured Mar's moon Phobos during a full moon phase for the first time. Each color in this new image represents a temperature range detected by Odyssey's infrared camera, which has been studying the Martian moon since September of 2017.
Looking like a rainbow-colored jawbreaker, these latest observations could help scientists understand what materials make up Phobos, the larger of Mars' two moons.
«Read the rest of this article»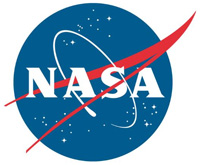 Pasadena, CA – The universe's earliest galaxies were brighter than expected according to NASA's Spitzer Space Telescope data. The excess light is a byproduct of the galaxies releasing incredibly high amounts of ionizing radiation.
The finding offers clues to the cause of the Epoch of Reionization, a major cosmic event that transformed the universe from being mostly opaque to the brilliant starscape seen today.
In a new study, researchers report on observations of some of the first galaxies to form in the universe, less than 1 billion years after the big bang (or a little more than 13 billion years ago).
«Read the rest of this article»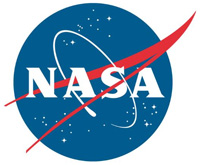 Pasadena, CA – Catastrophic dust storms have the potential to end a mission like NASA' Insight Lander as it did with NASA's Opportunity rover. The same winds that blanket Mars with dust can also blow that dust away. Far more often, passing winds cleared off the rover's solar panels and gave it an energy boost. Those dust clearings allowed Opportunity and its sister rover, Spirit, to survive for years beyond their 90-day expiration dates.
Dust clearings are also expected for Mars' newest inhabitant, the InSight lander. Because of the spacecraft's weather sensors, each clearing can provide crucial science data on these events, as well – and the mission already has a glimpse at that.
«Read the rest of this article»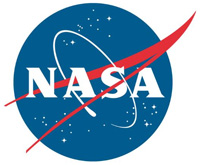 Washington, D.C. – NASA says that scientist Lia Siegelman is using a surprising data source to study the ocean around Antarctica – one that has flippers and bears a passing resemblance to Jabba the Hut.
Siegelman is using data from a single tagged southern elephant seal to study small-scale ocean features in a little-known part of the ocean around Antarctica. She is a visiting research student from the University of Western Brittany in Brest, France, at NASA's Jet Propulsion Laboratory in Pasadena, California.
«Read the rest of this article»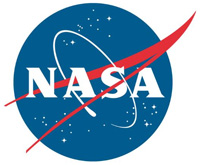 Pasadena, CA – NASA's InSight lander takes several photos of the sunrise and sunset on Mars.
A camera on the spacecraft's robotic arm snapped the photos on April 24th and 25th, the 145th Martian day, or sol, of the mission. In local Mars time, the shots were taken starting around 5:30am and then again starting around 6:30pm.
As a bonus, a camera under the lander's deck also caught clouds drifting across the Martian sky at sunset.
«Read the rest of this article»