Topic: pastors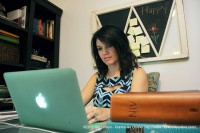 Clarksville, TN – Have you ever met someone "important", but didn't know they were important until later and you wished you could have said something smarter, or been more pleasing in your tone of voice, or more positive in your attitude?
I used to have an uncanny knack for meeting pastors under the worst conditions. «Read the rest of this article»
Hilldale United Methodist Church

Clarksville, TN – On May 17th, 2012 the Clarksville Area Ministerial Association (CAMA) held its final luncheon meeting until fall. After prayer and a hearty meal prepared by Hilldale UMC volunteers, the meeting began with a treasurer's report and updates about the new officers for CAMA that will begin their appointed roles concluding the summer break.
«Read the rest of this article»