Topic: Pat Summitt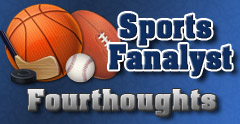 Clarksville, TN – My brain has done it's weightlifting by figuring out my taxes. Now, it is time for some cardio. Here are my Fourthoughts for this week.
Lady Coyotes Hang Tough
The Tennessee Softball Coaches Association Tournament concluded Saturday, April 12th. The fields at the Heritage Sports Complex were filled with 26 competing softball teams, including eight local teams.
«Read the rest of this article»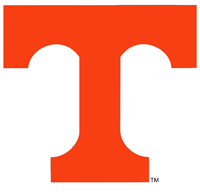 Nashville, TN – The Tennessee Sports Hall of Fame, located inside the Bridgestone Arena, has announced a new, permanent Pat Summitt Exhibit that will open on Friday, the first day of activities at the 2014 NCAA Women's Final Four.
The Nashville Local Organizing Committee (NLOC) is providing free admission to the Pat Summitt Exhibit from April 4th-8th, allowing basketball fans to experience the new exhibit during their time in Nashville Tennessee.
«Read the rest of this article»
UT Sports Information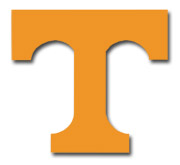 Atlanta, GA – Russell Athletic and the Women's Basketball Coaches Association announced that the commemorative award presented to the Russell Athletic/WBCA National Coaches of the Year will be named The Pat Summitt Trophy in honor of the legendary University of Tennessee Lady Vols head coach.
The award will officially be named "The Pat Summitt Trophy presented to the Russell Athletic/WBCA National Coach of the Year." It will be the only national coach of the year award to bear Summitt's name.
«Read the rest of this article»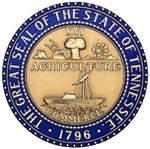 Nashville, TN – In her 38 years coaching the University of Tennessee Lady Volunteers basketball team, Pat Summitt received hundreds of honors. Her teams won more than 1,000 games, 32 Southeastern Conference championships and eight national championships.
Her players who completed their playing eligibility at UT had a 100 percent graduation rate. And since being diagnosed with early onset dementia a little over two years ago, she has led a foundation that has raised hundreds of thousands of dollars to fund Alzheimer's research. «Read the rest of this article»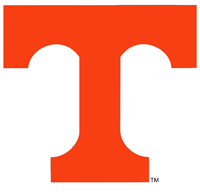 Knoxville, TN – The University of Tennessee announced Wednesday that the dedication of the Pat Summitt Plaza and Statue will take place at 11:00am on November 22nd.
The dedication and unveiling of the bronze statue, created by internationally-known artist and sculptor David Adickes of Houston, Texas, will be held at the soon-to-be-completed plaza on the corner of Lake Loudoun Boulevard and Phillip Fulmer Way. The public is invited to attend, and nearby Thompson-Boling Arena will offer access to restrooms.
«Read the rest of this article»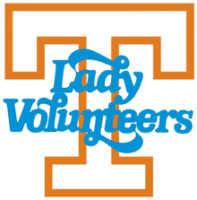 Knoxville, TN – "Pat XO", the critically acclaimed ESPN Films documentary on Coach Pat Summitt that aired this past July, is on sale and available now on DVD in the Vol Network's online store at volnetwork.tv.
Directed by Lisa Lax and Nancy Stern Winters and produced by Robin Roberts, "Pat XO" tells the remarkable story of Coach Summitt's life and coaching career. This raw, authentic portrait takes the camera from the filmmaker's hands and places it into those who know her best. The archival footage and statistical records woven into the film provide their own insights into a woman who cared about winning but also about elevating her players and her university.
«Read the rest of this article»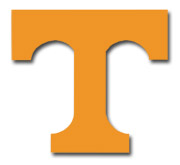 Springfield, MA – University of Tennessee Head Coach Emeritus Pat Summitt, 12-time NBA All-Star and Hall of Famer Earvin "Magic" Johnson and youth basketball ambassador Boo Williams were winners of the 2013 Mannie Jackson – Basketball's Human Spirit Award.
The winners were recognized during events leading up to the 2013 Basketball Hall of Fame Enshrinement Ceremonies. Summitt did not travel to Massachusetts for the event.
«Read the rest of this article»
Knoxville, TN – After the Southeastern Conference Office unveiled this year's league schedule on Tuesday, Tennessee Head Women's Basketball Coach Holly Warlick announced her team's 2013-14 slate. UT also revealed it will retire Candace Parker's jersey on January 2nd prior to the LSU game.
The defending SEC champion Lady Volunteers, who were 27-8 in 2012-13 and advanced to the NCAA Elite Eight, will play 18 regular-season games vs. teams that saw postseason action a year ago. That group includes 11 teams that made the NCAA Tournament and five that played in the Women's National Invitation Tournament.
«Read the rest of this article»

Knoxville, TN – After a private screening at the Regal Riviera Theatre in downtown Knoxville on June 26th, "Pat XO," the much-anticipated Nine for IX documentary film about Pat Summitt will make its worldwide television premiere on ESPN at 7:00pm Central Time (8:00pm Eastern) on Tuesday, July 9th.
«Read the rest of this article»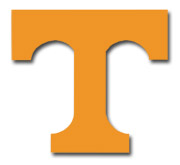 Knoxville, TN – From 1974-2012, Pat Summitt built an incomparable legacy as head coach of the Lady Vol basketball program. As a way of saying thank you for all she has meant to the University of Tennessee and the Volunteer State, the UT Athletics Department would like to honor the Hall of Fame coach and Presidential Medal of Freedom recipient in a spectacular and lasting way.
Plans call for Pat Summitt Plaza to be built at the corner of Lake Loudoun Boulevard and Phillip Fulmer Way, providing an impressive entry to the campus and greeting fans as they arrive via those avenues for basketball games at Thompson-Boling Arena.
«Read the rest of this article»