Topic: PBS
An American Tradition Honoring Our Service Members
Live on PBS from the West Lawn of the U.S. Capitol
Washington, D.C. – Tune in Sunday, May 24th, on PBS from 7:00pm to 8:30pm CT for the 2015 National Memorial Day Concert, featuring Nick Fradiani, Gloria Estefan, General Colin L. Powell (Ret.), Laurence Fishburne, Esai Morales, Tessanne Chin, Stefanie Scott, Jason Dolley, Laura Benanti, Katherine Jenkins, Russell Watson, Jack Everly and more.
«Read the rest of this article»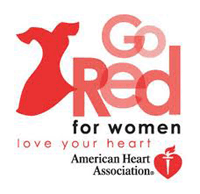 Nashville, TN – Well-known media personality Dr. Holly Atkinson, senior on-air medical correspondent and chief medical editor of HealthiNation, a digital consumer health video network, will be the keynote speaker at the Go Red For Women Wellness Expo and Luncheon on April 29th.
The annual health expo and luncheon takes place from 10:00am to 1:00pm at the Music City Center, and will demonstrate tips on healthy living to more than 400 female guests while raising funds for the American Heart Association's Go Red For Women movement supporting women-focused research and education fighting their No. 1 killer, heart disease.
«Read the rest of this article»
Our 130th meeting.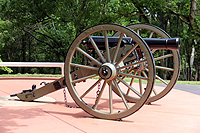 Clarksville, TN – The next meeting of the Clarksville (TN) Civil War Roundtable will be on Wednesday, January 21st, 2015 at the Bone & Joint Center, 980 Professional Park Drive, right across the street from Gateway Medical Center.
This is just off Dunlop Lane and Holiday Drive and only a few minutes east of Governor's Square mall. The meeting begins at 7:00pm and is always open to the public.
Topic: "The Diary of Nannie Haskins Williams: A Southern Woman's Story of Rebellion and Reconstruction."
«Read the rest of this article»
Series Premier takes place in Montgomery County

Nashville, TN – The Tennessee Wildlife Resources Agency is serving as a partner in a new weekly-television program, Tennessee Uncharted which hits the air waves in November.
The 30-minute show can be seen on PBS stations across the state on the Tennessee Channel. The program will showcase the outdoors including unique locations, techniques and traditions in the Volunteer State.
«Read the rest of this article»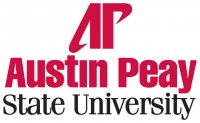 Clarksville, TN – On a cold night in February 1862, the moans and whimpers of injured Confederate soldiers filled the streets of Clarksville.
Hospitals had been set up in local buildings to treat the wounded, following the Battle of Fort Donelson in nearby Dover, and whispered rumors claimed the Union army was heading for the city.
«Read the rest of this article»
An American Tradition Honoring Our Service Members
Live on PBS from the West Lawn of the U.S. Capitol
Washington, D.C. – On Sunday, May 25th on PBS from 7:00pm to 8:30pm CT for the 2014 National Memorial Day Concert, featuring actress Dianne Wiest, musical artists Danielle Bradbery, Jackie Evancho, Megan Hilty, Anthony Kearns, Jack Everly, and co-hosted for the eighth year by Joe Mantegna and Gary Sinise.
«Read the rest of this article»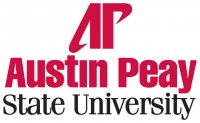 Clarksville, TN – In 2010, an Austin Peay State University library professor named Inga Filippo approached Kathy Heuston, associate professor of communication, about producing a short video on the famed advice columnist and Clarksville native Dorothy Dix.
The University's Felix G. Woodward Library houses the Dorothy Dix Collection, the most comprehensive collection available on the journalist, but after looking over the material, Heuston proposed something a little more ambitious – a short documentary on Dix.
«Read the rest of this article»
Preschool pop stars featured daily on Nashville Public Television

Clarksville, TN – What do a singing possum, a break-dancing donkey, a hopping kangaroo, a funky DJ and a friendly rapper all have in common?
They are the Zinghoppers…Nashville's #1 Kids Entertainers and bonafide preschool pop stars!
On October 26th members of the group will take to the stage for two performances at the Roxy Regional Theatre, in a concert entitled, "A Superhero Learning Adventure". The group has music videos that air daily on Nashville Public Television as well as on over 100 PBS member stations nationwide.
«Read the rest of this article»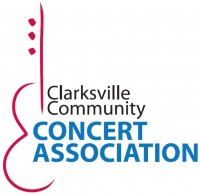 Clarksville, TN – In 2011, the New York Times published a review of a new jazz album, "Dawn of Goodbye," by a trumpeter named Dominick Farinacci. The album cover, printed with the article, showed a black and white image of a handsome, but very young-looking, 28-year-old musician. That picture caused some jazz aficionados to assume the album was the work of a novice. The Times review intended to correct that misconception.
"Mr. Farinacci plays beautifully, with expressive control, throughout a program of love-haunted standards and compatible originals, including his yearning title track," the review stated. "His phrasing attests to some close study of Miles Davis and Clifford Brown, but avoids outright imitation."
«Read the rest of this article»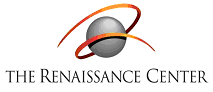 Dickson, TN – From Tennessee's major cities, to its small towns and communities, the TV program, Creative License, has brought viewers engaging stories about some of our state's greatest natural resources – its artists.
In its past seasons, Creative License presented a number of one hour specials populated by sculptors, painters, fiddle makers, storytellers, metal smiths, musicians, and every other kind of artist in between.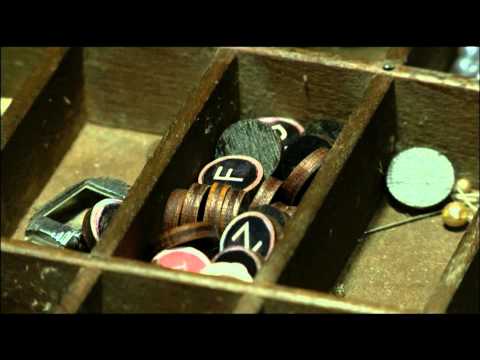 «Read the rest of this article»