Topic: PCL
Two Firework Shows and Opening Night Ceremonies Kick Off Sounds' 2015 Home Season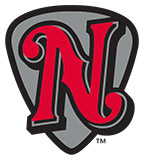 Nashville, TN – The Nashville Sounds open their 2015 home schedule at First Tennessee Park on Friday, April 17th and will play host to the Colorado Springs Sky Sox (Triple-A Brewers) and Oklahoma City Dodgers (Triple-A Dodgers).
The eight-game homestand will be highlighted by a pair of Fox 17 Friday Night Firework shows, several giveaways and an Opening Night with all the bells and whistles.
«Read the rest of this article»
Hernandez Walks-Off With 10th Inning Single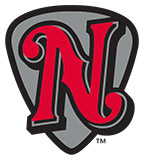 Oklahoma City, OK – For the second straight night it took extra innings to declare a winner between the Nashville Sounds and Oklahoma City Dodgers at Chickasaw Bricktown Ballpark. Unlike Tuesday night, it was the home team that came out on top, 6-5.
The Sounds led much of the game, putting up five early runs on Freddy Garcia. Garcia was thrust into the start  – despite pitching three innings just two nights before  – when Dodgers' probable starter Carlos Frias was promoted to the MLB squad this morning.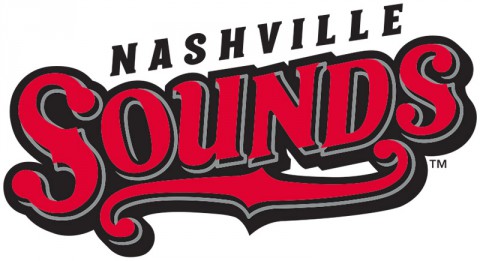 «Read the rest of this article»
Nashville Sounds Baseball
Dodgers Battle Back Twice, Sounds Get Final Laugh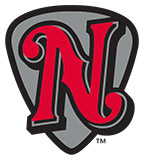 Oklahoma City, OK – Despite squandering a five-run lead in the seventh inning and blowing a save situation in the ninth inning, the Nashville Sounds (4-2) found a way to emerge victorious (7-6) over the Oklahoma City Dodgers (4-2) in 10 innings.
Chris Bassitt (0-0, 4.76 ERA) was the story early on. The Sounds' highest rated prospect (5th in the Athletics organization according to Baseball America) had everything going on Tuesday night, mixing in a 97 MPH fastball with devastating off-speed stuff.
Heading to the seventh inning, the 6'5″ right-handed pitcher had struck out eight batters and surrendered just one hit. The Sounds led 5-0.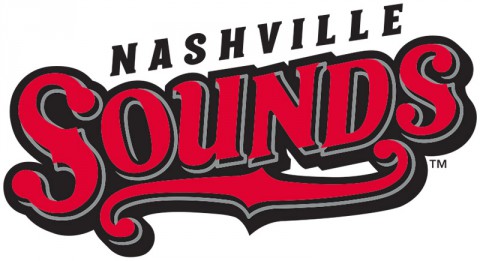 «Read the rest of this article»
Nashville Sounds Baseball
Nashville Goes 1-for-7 With Runners In Scoring Position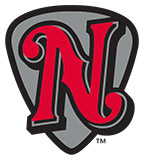 Oklahoma City, OK – The Nashville offense stalled on Monday night at Chickasaw Bricktown Ballpark and the Sounds three-game winning streak was snapped in the 5-3 defeat at the hands of the Oklahoma City Dodgers.
Both teams managed just four hits apiece and fell prey to strong pitching. The Sounds worked just one walk and it was the first time in the early season that the team failed to collect a double-digit hit total.
The Sounds jumped out to an early 2-0 advantage in the first. Leadoff man Billy Burns worked a walk and stole second base.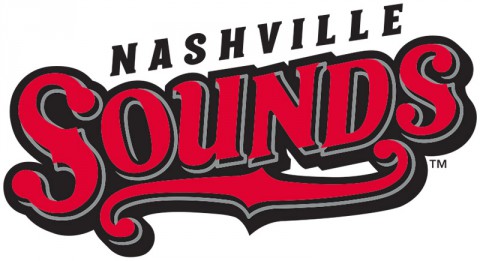 «Read the rest of this article»
Nine-Run Sixth Inning Largest Since 2011 Season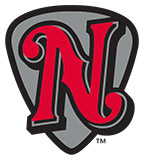 Colorado Springs, CO – The Sounds offense launched five home runs and posted a nine-run sixth inning to help Nashville cruise to a 16-11 win and take the series finale against Colorado Springs at Security Service Field on Sunday afternoon
Bryan Anderson (2-for-5, HR, 2 R, 2 RBI), Joey Wendle (3-for-4, 2 HR, 3 R, 4 RBI), Kent Matthes (2-for-5, 2 R, RBI) and Andy Parrino (2-for-5, HR, 2B, 2 R, 2 RBI) all went yard to help Nashville improve to 3-1 on the season. The Sounds had 10 extra-base hits in total and have now won three straight.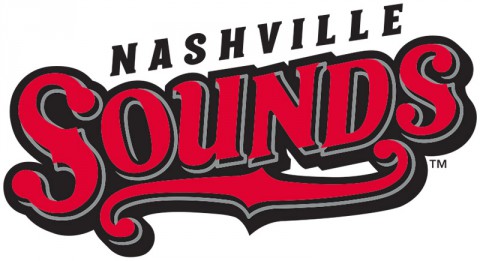 «Read the rest of this article»
Nashville Sounds Baseball
Pridie's Hustle Leads to Clutch Two-Out Hitting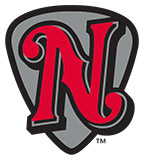 Colorado Springs, CO – Jason Pridie's hustle to narrowly beat out a would-be inning-ending double play in the first inning of Saturday's tilt against Colorado Springs ended up being the difference in a Sounds 5-3 victory.
Pridie's sprint extended the inning and gave the Sounds the opportunity to attack with two outs.
Three pitches later, Kent Matthes hit a double to plate Billy Burns and Pridie. Joey Wendle would then add an infield single to push Matthes to third. Niuman Romero then drove Matthes in on a groundball that found its way in to right field.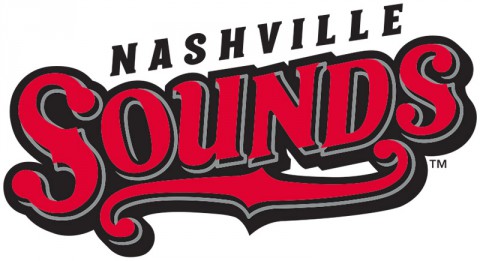 «Read the rest of this article»
Cy Young Award Winner, Ambidextrous Pitcher Highlight 2015 Squad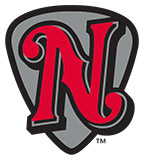 Nashville, TN – The Nashville Sounds – entering their first season as the Oakland A's Triple-A affiliate – have announced their tentative Opening Day 25-man roster for the 2015 season.
The group is headlined by the presence of a veteran pitching staff, prospects acquired in several offseason trades, 16 players who have made their Major League debut and six members of Oakland's 40-man roster.
Chris Bassitt is rated as the A's #5 prospect (as ranked by Baseball America) and will open the season in Nashville's starting rotation. The right-hander was acquired this offseason in one of several trades made by A's General Manager Billy Beane.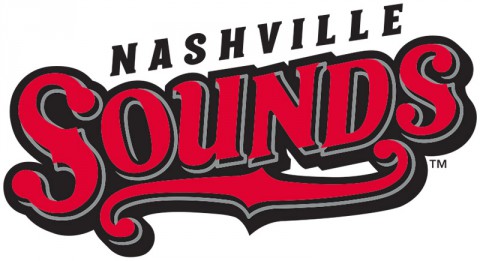 «Read the rest of this article»
Decorated Baseball Executive Tapped To Lead Sounds' Front Office Staff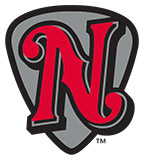 Nashville, TN – The Nashville Sounds have named Garry Arthur as the club's Chief Operating Officer, an announcement made by owner Frank Ward on Monday morning.
Arthur had previously served as a senior advisor to Sounds ownership dating back to MFP Baseball LLC's acquisition of the club in 2009.
"I am very pleased to have Garry step into this role during a very exciting time for the Sounds franchise," said Ward. "His vast knowledge of the industry and previous experience in opening a new minor league ballpark are very important as we celebrate the opening of First Tennessee Park and a new era of baseball in Nashville."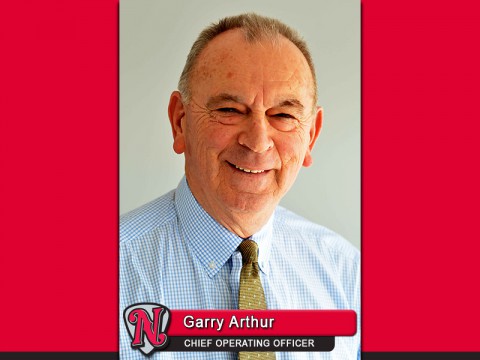 «Read the rest of this article»
Nashville Sounds Baseball
Home Opener Slated For April 17th At First Tennessee Park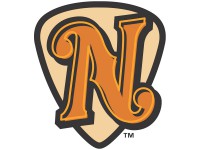 Nashville, TN – The Nashville Sounds announced their 2015 playing schedule today and will host 72 games during their inaugural season at state-of-the-art First Tennessee Park in North Nashville.
Nashville kicks off the Pacific Coast League season on Thursday, April 9th in Colorado Springs as part of a season-opening, eight-game road trip before beginning its 2015 home slate in Music City on Friday, April 17th, also against Colorado Springs. The Sounds will conclude the season with a road trip, playing their final home contest on Thursday, September 3rd.
«Read the rest of this article»
Steve Scarsone Named 26th Manager In Team History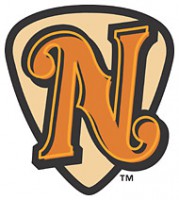 Nashville, TN – The Nashville Sounds coaching staff for the 2015 season was named today by the Oakland Athletics and it features a veteran manager with a pair of personnel additions from Double-A.
Steve Scarsone will join the Sounds as manager and becomes the 26th manager in the team's 38-year franchise history. It will be his seventh season in the Oakland organization. His coaching staff will consist of pitching coach Don Schulze, hitting coach Webster Garrison, trainer Brad LaRosa and strength coach Terence Brannic
«Read the rest of this article»