Topic: Pearl Harbor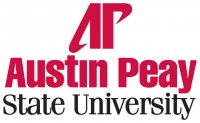 Clarksville, TN – Active duty and military veteran students who will graduate from Austin Peay State University this week will receive APSU's military coin.
The military and veteran graduate recognition and coin presentation ceremony, with the theme "All Hail to Those Who Serve," is scheduled for 5:00pm, Wednesday, May 8th in the Mabry Concert Hall, located inside the Music/Mass Communication Building. The event is open to the public.
«Read the rest of this article»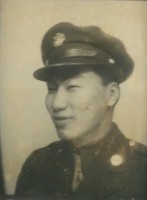 Clarksville, TN – George Nishimura joined the United States Army at a time when America was at war.  This teenager did what thousands of Japanese-American men did at the time, to show their patriotism to the country that had been their home all of their lives.
George was at home when he heard all of the noise and commotion going on in the neighborhood.  He soon learned that guys coming home from Honolulu saw planes, Japanese planes, bombing Pearl Harbor.  When he turned on the radio he heard the announcer shouting, "Pearl Harbor is under attack!  This is not a drill!" «Read the rest of this article»
Clarksville, TN – George Kazuo Nishimura was an 18 year old teenager on December 7th, 1941.  He sat and watched the Japanese bombing of Wheeler Field during the bombing of Pearl Harbor.  He had no idea what was going on until he read it in the paper.
He wondered, "Why?"
He would volunteer to serve in the United States Army like so many other Japanese American men, in the famed 442nd Regimental Combat Team.
George Nishimura lives in Clarksville, and this week, he'll be presented his bronze replica of the Congressional Gold Medal in a ceremony to honor the 90 year old veteran. «Read the rest of this article»
Clarksville, TN – George Nishimura was born of Japanese parents on February 25th, 1923, in Hawaii. His father came to work in the sugar cane fields, as so many Japanese men had done before him.   When the Japanese bombed Pearl Harbor, George was eighteen years old.  He would watch the second wave of attack and wonder, "What has happened?"
Thousands of Japanese-Americans volunteered to join the United States Army after the attack. President Roosevelt approved the formation of a separate unit comprised of these Japanese-Americans, also known as "Nisei," or second generation, to be known as the 442nd Regimental Combat Team. «Read the rest of this article»
Written by Kim Holien
Joint Base Meyer-Henderson Hall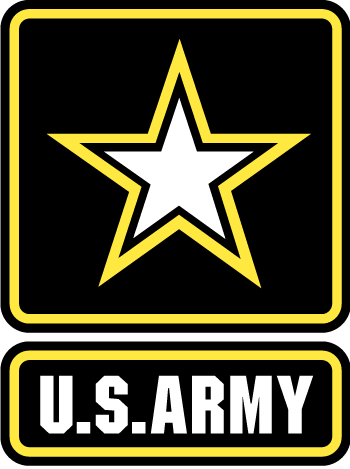 Arlington, VA – While many Americans know December 7th, 2012, as the 71st anniversary of the attack on Pearl Harbor, few are familiar with the role General George Patton played in foreshadowing it.
The Japanese Empire had been on the move in the Orient since its defeat of Russia in 1904 at Port Arthur, Manchuria. Next came the conquest of Korea, to be followed in World War I by the annexation of most of the German colonies in the Pacific; the Carolines, Gilberts, Marianas island groups, plus the German colony on the Chinese coast at Tsaingtao.
«Read the rest of this article»
Clarksville, TN – Flags at all City of Clarksville offices are flying at half-staff today in honor of those who lost their lives in the attack on Pearl Harbor on December 7th, 1941.
Included in the 2,403 Americans killed in action, 1,178 wounded in action, 640 that were never accounted for were twenty Tennessee service members who were killed on the USS Arizona. «Read the rest of this article»
Historical Observation of Pearl Harbor Continues on December 7th, 2012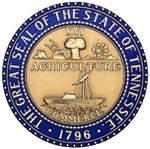 Nashville, TN – Tennessee Governor Bill Haslam and state Department of Veterans Affairs Commissioner Many-Bears Grinder today announced December 7th, 2012 as Pearl Harbor Remembrance Day.
On December 7th, 1941 more than 3,500 Americans serving in the United States military stationed at Pearl Harbor, Hawaii, were killed or wounded in an unprovoked attack by the Air and Naval forces serving Japan.
«Read the rest of this article»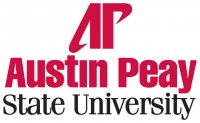 Clarksville, TN – It was a little hard to believe on that cold winter morning that Chic Rye and Woodson Oliver hadn't seen each other in 70 years. The two old college friends sat near the fire going in Oliver's living room, cutting up and telling stories as if they were still students at Austin Peay State College in the years leading up to World War II.
«Read the rest of this article»
Written by Staff Sgt. Barbara Ospina
5th Special Forces Group (A) Public Affairs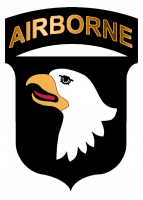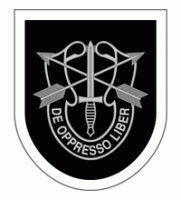 Fort Campbell, KY – There have been many milestones observed by Green Berets of the 5th Special Forces Group (Airborne) over its relatively short, but storied history, but many pale in comparison to the milestone celebrated here last week.
Past and present members of the 5th SFG (A) commemorated the 50th anniversary of the unit's activation, which originally took place September 21st, 1961, at Fort Bragg, NC. The week-long Reunion allowed Soldiers and veterans alike to observe and participate in various events, but more importantly it was a time to simply enjoy the camaraderie between the generations of Green Berets present.
«Read the rest of this article»
Gary Sinise and Joe Mantegna Co-Host A Night of Remembrance with General Colin Powell, Pia Toscano, Forest Whitaker, Kris Allen, Dianne Wiest, B.B. King, Jason Ritter, A.J. Cook, Hayley Westenra, Daniel Rodriguez, Yolanda Adams and the National Symphony Orchestra
Washington, D.C. – Nearly 10 years after the events of 9/11 and the terrorist attacks orchestrated by Osama bin Laden, our nation is experiencing a renewed sense of national unity. The 2011 National Memorial Day Concert will open with a special segment remembering those who lost their lives that day, and their loved ones, and commemorating the heroism of the firefighters and police officers who first responded.
«Read the rest of this article»