Topic: Pennsylvania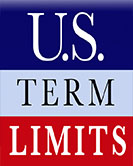 Washington, D.C. – U.S. Term Limits (USTL), the leader of the citizen movement to term limit elected officials, today called for swift action from Congress on a constitutional amendment to limit members' terms.
"The corruption cauldron of Washington, D.C. is boiling over, and it's harming our country more every day," said U.S. Term Limits President Philip Blumel. "Congress must propose a term limits amendment immediately to restore confidence in this broken institution."
The statement comes in the wake of a federal indictment against Rep. Corrine Brown, a 12-term Florida congresswoman who stands accused of using a phony education charity as her own slush fund. She is charged with mail fraud, wire fraud, concealing facts on financial disclosure forms, theft of government property, obstruction and filing false tax returns.
«Read the rest of this article»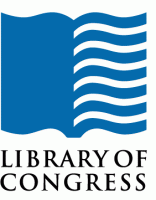 Washington, D.C. – The Second Continental Congress announced the colonies' separation from Great Britain by unanimously adopting the Declaration of Independence, on July 4th, 1776.
The Constitution provides the legal and governmental framework for the United States, however, the Declaration, with its eloquent assertion "all Men are created equal," is equally beloved by the American people.
Philadelphians marked the first anniversary of American independence with a spontaneous celebration, which is described in a letter by John Adams to Abigail Adams.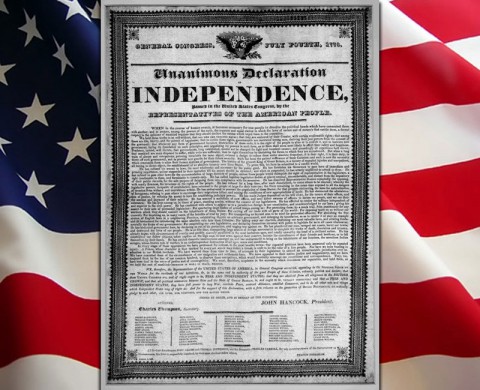 «Read the rest of this article»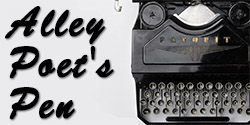 Nashville, TN – For Rent: I saw the photo of the little cottage house kitchen flashing at me from the screen of my Ipad. It had a warmth I could feel from its vintage 1947 age, but was renovated smartly with granite counters and white painted cabinets.
There was a window above the sink that looked out to a yard (always a rule for every house I've ever lived in) with streams of light shining in, and it was there I could see the tree. Thick, old, and jutting up grandly, ignoring the busy road with cars gliding by frequently, and casting shade on the "tear-down-turned modern house" that was going up next door.
«Read the rest of this article»
Written by Guy Webster
NASA's Jet Propulsion Laboratory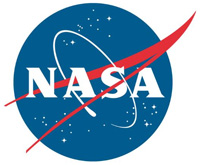 Pasadena, CA – NASA has selected 28 researchers as participating scientists for the Curiosity Mars rover mission, including six newcomers to the rover's science team.
The six new additions work in Alabama, Colorado, Indiana, Pennsylvania, Michigan and Tennessee. Eighty-nine scientists around the world submitted research proposals for using data from Curiosity and becoming participating scientists on the Mars Science Laboratory Project, which built and operates the rover.
«Read the rest of this article»

Clarksville, TN – Author and essayist Ann Pancake, a native West Virginian with a bit of a wanderlust,  has traveled the world in search of a story.
After graduating from West Virginia University, Pancake earned an M.A. in English from the University of North Carolina before teaching English in, among other places, American Samoa, Japan and Thailand. Even now, Pancake lives in Seattle, teaching in the low-residency MFA program at Pacific Lutheran University.
«Read the rest of this article»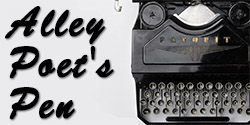 Nashville, TN – Did you ever have the dream where you discover there are other rooms in your house that you knew nothing about? This month marks my third anniversary in Nashville, and I feel a bit like I've been living in those "other rooms" for three full years. They are foreign and yet increasingly familiar the longer I stay in the south.
They say Nashville is a "five-year town," but that's for songwriters and artists looking to sign a deal. Many musicians mark each year in Music City as a reflective milestone, marking the highs and lows, wins and losses, in a tough, and often unforgiving town. To be honest, I never thought Nashville would even be a six-month town. You see, I never expected to actually live here.
«Read the rest of this article»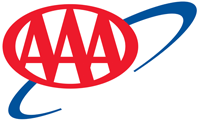 Knoxville, TN – On Tuesday, the House Finance, Ways and Means Committee is expected to vote on House Bill 700 by Representative Jay Reedy (R-Erin) which would drastically weaken Tennessee's motorcycle helmet law and undoubtedly increase deaths, traumatic brain injury and medical costs in the state.
The proposed bill would allow riders 21 years and older not insured with TennCare, to ride without a helmet. Tennessee's current law requires all motorcyclists to wear a helmet, regardless of age or experience of the rider.
«Read the rest of this article»

Murfreesboro, TN – Tis the season for peace on earth and goodwill towards men, but it's also the time of year for people to steal your stuff.
According to State Farm, Tennessee is ranked ninth on the list of states for December theft claims in 2014. «Read the rest of this article»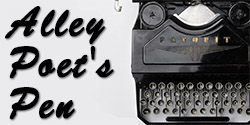 Nashville, TN – Once, in another life, I found myself seated atop the rear of a convertible Corvette in a Veteran's Day parade, cruising 5MPH down the streets of the township where I was an elected councilwoman. I'd been called up last minute (just that morning) by a fellow councilman colleague, as though I was to know of the tradition that existed each year.
There would be a program of festivities and a ceremony set up at the local park. As we waved and smiled at our neighbors and friends, I saw the councilman pull out two typed sheets of paper from the breast pocket of his suit. When I asked what it was, he said, "You know we're making speeches."
«Read the rest of this article»
Fast-casual sandwich chain to debut in Clarksville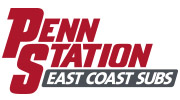 Clarksville, TN – Penn Station East Coast Subs, the fast-casual restaurant known for its fresh grilled, made-to-order sub sandwiches, hand-squeezed lemonade and fresh-cut fries, will open its first location in Clarksville next month at 110 Needmore Road.
Cincinnati-based Penn Station East Coast Subs features grilled sub sandwiches – including the chain's renowned Philadelphia cheesesteak sandwich – and cold deli sandwiches made to order with high-quality ingredients on hearth-baked bread.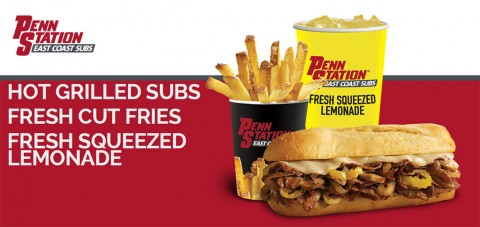 «Read the rest of this article»