Topic: Pennsylvania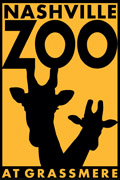 Nashville, TN – The senior community is invited to enjoy free admission to the Nashville Zoo courtesy of Cigna-HealthSpring. The biannual Senior Day scheduled for Wednesday, June 3rd offers adults ages 65 and older complimentary Zoo admission along with parking validation and a $5.00 concessions voucher.
Senior Day activities will take place throughout the Zoo from 9:00am to 4:00pm. The young and young-at-heart can enjoy special keeper talks, rides on the Wild Animal Carousel and unique, interactive encounters with outreach animals along the Zoo paths and in the Jungle Terrace area.
«Read the rest of this article»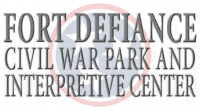 Clarksville, TN – On Friday, May 15th, 2015, the 14th Tennessee Infantry celebrated their 150th anniversary Homecoming at Fort Defiance Civil War Park. Reenactors of the Confederate 14th Tennessee Volunteer Infantry, Company B setup camp and held demonstrations from 10:00am until 5:00pm.
Some of the demonstrations held included an infantry demonstration, weapons talk, U.S. Sanitary Commission information, a talk on Confederate flags as well as an artillery demonstration and discussion.
«Read the rest of this article»

Clarksville, TN – The Montgomery County Republican Party is pleased to announce former Pennsylvania Senator, Founder of Patriot Voices and 2012 Presidential Candidate Rick Santorum as the keynote speaker for our Annual Lincoln Reagan Day Dinner. Mr. Santorum will be introduced by Former United States Attorney General Alberto Gonzales.
A native of Pennsylvania, Rick Santorum was a candidate for the Republican nomination for President of the United States in 2012 and became known as a voice for conservatives who didn't feel their voice was being represented.
«Read the rest of this article»
Written by Rob Gutro
NASA's Goddard Space Flight Center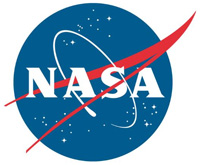 Greenbelt, MD – Some of the coldest air of the 2014-2015 winter season was settling over the eastern two-thirds of the U.S. on February 13th, 2015. That Arctic air mass brought wind chills from below zero to the single numbers from the Midwest to the Mid-Atlantic.
Despite the cold on the surface, infrared NASA satellite imagery revealed even colder temperatures in cloud tops associated with the air mass.
NOAA's GOES-East satellite provided a visible and infrared picture of the clouds associated with the Arctic air mass, as they stretched from the eastern Dakotas to the Mid-Atlantic region.
«Read the rest of this article»
Written by Brad Kirtley
APSU Sports Information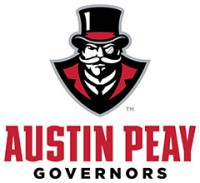 Clarksville, TN – It's a long way from Carnegie, PA, to Tucson, AZ, in more ways than one. Raised by his grandparents, Ed Bunio needed an athletic scholarship if he wanted to attend college. After his outstanding prep career, Michigan came offering so did Miami…but Bunio chose Arizona.
Some 2,100 miles from home, Bunio literally went from a small town of barely 5,000 people to a campus of 15,000. Bunio loved the campus, the city and all the extracurricular activities that were available. In fact this new world was eye opening, except during the daytime…during class time.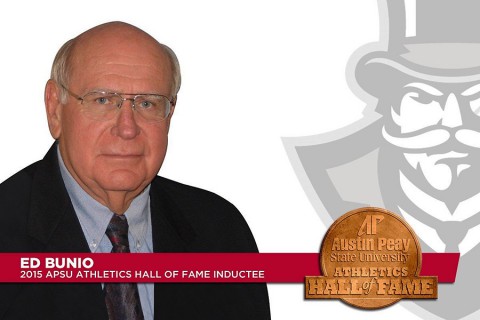 «Read the rest of this article»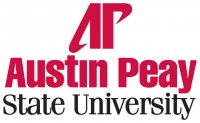 Clarksville, TN – For the last 12 years, Gregory Botts has been criss-crossing the nation with a car loaded full of art supplies, painting the sites and varying light he encountered.
At first begun as a clarification of the larger abstract works that he was making in the studio, these paintings have grown into their own body of impressive works that feed and inform his larger body of work. Austin Peay State University's Trahern Gallery is proud to host the first large survey of these works in connection with his larger studio paintings this winter, "Gregory Botts: Painting Along the Road."
«Read the rest of this article»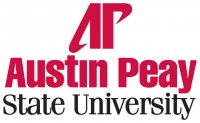 Clarksville, TN – Through a partnership with the Corporation for National and Community Service, Austin Peay State University's Center for Service Learning and Community Engagement (CSLCE) has placed three Americorps Vista personnel within Clarksville community agencies for the 2014-2015 academic year, with a fourth to be placed in February 2015.
As part of the Community Strong program, which aims to strengthen community resources in Montgomery County, Vista volunteers are placed in local agencies that impact the quality of life for veterans and those struggling with hunger and homelessness. «Read the rest of this article»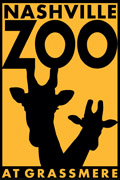 Nashville, TN – Nashville's senior community is invited to a free day at Nashville Zoo courtesy of Cigna-HealthSpring®. Nashville Zoo is partnering with Cigna-HealthSpring for this year's final biannual Senior Day at the Zoo on Monday, September 22nd.
Adults ages 65 and older will receive free Zoo admission from 9:00am – 4:00pm and a $5.00 voucher that can be used for purchases at the Zoo's food locations. There will be a $5.00 parking fee per vehicle.
«Read the rest of this article»
Erie, PA – After winning the Evann Parker Memorial Tournament two days prior, the Trevecca Women's Golf team won the Michael Corbett Classic on Monday.
In the first round the Trojans set a school-record with a 310 score. In the second round TNU turned in a 226 for a 636 tournament total.
The Trojans return to action Saturday, September 27th at the NCAA DII National Championship Preview hosted by Grand Valley State University in Allendale, MI at The Meadows Golf Course.
«Read the rest of this article»
North East, PA -The Trevecca women's golf team started strong and leads the Evann Parker Memorial golf tournament with a first-round 327.
Alexa Rippy (SO/Clarksville, Tenn.) leads the Trevecca and the tournament with a first-round 77. Trevecca's Mikayla Dodson (JR/Sante Fe, Tenn.) is second place, just a stroke behind Rippy, with her opening round 78.
Mercyhurst University is the host school for the event being played at the Lake View Country Club near Erie, Pa. The 16 teams and 95 golfers will play a final round of 18 holes on Saturday. The course is playing to a par of 72 over 5920 yards.
«Read the rest of this article»