Topic: Pennsylvania
"Good Stuff Cheap" Coming to Clarksville, TN

Harrisburg, PA – Bargain shoppers and NASCAR fans, the countdown is on for the grand opening of the newest Ollie's Bargain Outlet store in Clarksville Tennessee. Bargain shoppers can explore unbeatable deals and 250 lucky fans will have the opportunity to meet NASCAR superstar Jeff Burton.
The growing chain, known for unbeatable closeouts and "Good Stuff Cheap", will officially open the doors at 9:00am Wednesday, March 26th. The newest Ollie's Bargain Outlet is located on Fort Campbell Boulevard near WalMart, in the old Food Lion. «Read the rest of this article»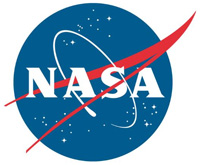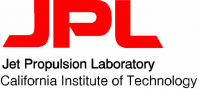 Washington, DC – New analyses of NASA airborne radar data collected in 2012 reveal the radar detected indications of a huge sinkhole before it collapsed and forced evacuations near Bayou Corne, La., that year.
The findings suggest such radar data, if collected routinely from airborne systems or satellites, could at least in some cases foresee sinkholes before they happen, decreasing danger to people and property.
«Read the rest of this article»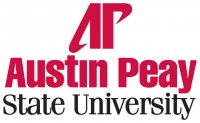 Clarksville, TN – In early February, Dr. Korre Foster, director of choral activities at Austin Peay State University, turned on his computer to watch a live broadcast of the Toronto Mendelssohn Choir (TMC).
The acclaimed, 100-year-old choir is one of the largest and most respected choral organizations in Canada, but that evening, Foster was more interested in watching one of the guest conductors – APSU graduate student Zach Thompson.
«Read the rest of this article»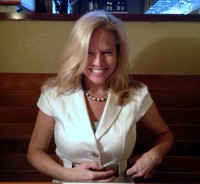 Nashville, TN – An Open Love Letter to Lyle Lovett…
Sandee Gertz
Dear Lyle,
First off, I want to apologize for never really knowing you for the last 20 years.  I'm sorry about seeing your image way back in the 80's and only associating it with the man who married Julia Roberts.  All I could think of at the time was "that hair!"  I didn't understand the marriage—or the music—but that was because, sadly, I had never given it a try. (The music that is.)
«Read the rest of this article»
Hankook Tire Company Ltd in Montgomery County Tops the Jobs list in Tennessee with 1,800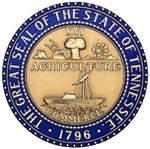 Nashville, TN – Tennessee is the "2013 State of the Year," according to Business Facilities magazine, a national economic development publication.
Tennessee's top five economic development projects created a total of 6,900 jobs, $3.2 billion in capital investment and included seven expansions and three new recruitments. The magazine picked the state after evaluating the top five projects for the number of jobs created and amount of capital invested from October 1st, 2012 through October 31st, 2013. «Read the rest of this article»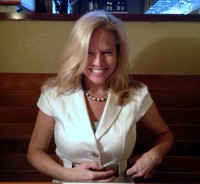 Nashville, TN – I said I'd be hip. I promised writing about culture and clubs; poetry and songwriters, and maybe even turn you on to the latest dive bar I've visited or a hidden-away café full of charm.  But then while I wasn't looking, lights and wreaths went up on Church Street, 2nd Avenue took on an even more twinkly golden glow, and Printers Alley became bejeweled with lights and blown-up Santas.
Since we last met here, we were catapulted headlong into the Christmas season. And we all know Christmas isn't hip. «Read the rest of this article»

Clarksville, TN – The first robbery took place on Monday, October 28th, 2013 at approximately 9:49pm, a 69 year old female and a 52 year old female were robbed as they were returning to the 69 year old's mobile home, at an address on Goodlett Drive.
They were returning home after visiting a "lotto store" in Oak Grove, KY. The 69 year old was pushed to the ground by a black male, wearing a bandanna, as she was walking to the front door of her house. «Read the rest of this article»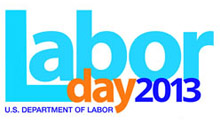 Washington, D.C. – Labor Day, the first Monday in September, is a creation of the labor movement and is dedicated to the social and economic achievements of American workers.
It constitutes a yearly national tribute to the contributions workers have made to the strength, prosperity, and well-being of our country.
Through the years the nation gave increasing emphasis to Labor Day. The first governmental recognition came through municipal ordinances passed during 1885 and 1886.
«Read the rest of this article»

Nashville, TN – Emerald Ash Borer, an invasive insect that destroys ash trees, has been found in Jackson and Scott counties. The identification was made recently and has been confirmed by USDA.
Both counties will now be placed under quarantine. Earlier this summer, Hamilton County was also placed under quarantine when EAB was found in trees near a rail hub in Chattanooga, TN.
«Read the rest of this article»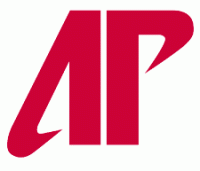 Clarksville, TN - Hayley Beard, a member of the Austin Peay State University pom squad, was awarded a scholarship by the Foundation of the National Student Nurses Association (FNSNA) for the 2013-14 academic year.
Beard, who is a nursing major, was one of 69 students across the nation and one of eight in Tennessee to receive the Promise of Nursing Regional Scholarship.
«Read the rest of this article»