Topic: Pennsylvania
Victim Assistance and Criminal Investigations Grow
Washington, D.C. – The Internal Revenue Service today announced a nationwide expansion of the program designed to help law enforcement obtain tax return data vital to their local efforts in investigating and prosecuting specific cases of identity theft.
More than 1,560 waiver requests have been received since the Law Enforcement Assistance Program's inception from over 100 state and local law enforcement agencies in the nine states participating in the pilot. The expansion covers all 50 states as well as the District of Columbia and will be effective Friday, March 29th, 2013. «Read the rest of this article»
Nashville, TN – The Internal Revenue Service seeks civic-minded volunteers to serve on the Taxpayer Advocacy Panel (TAP), which is a federal advisory committee that listens to taxpayers, identifies key issues, and makes recommendations for improving IRS services.
The TAP provides a forum for taxpayers to raise concerns about IRS service and offer suggestions for improvement.  The TAP reports annually to the Secretary of the Treasury, the IRS Commissioner and the National Taxpayer Advocate. «Read the rest of this article»
Maintaining healthy behaviors, such as eating well and exercising, is important in winter, researchers said.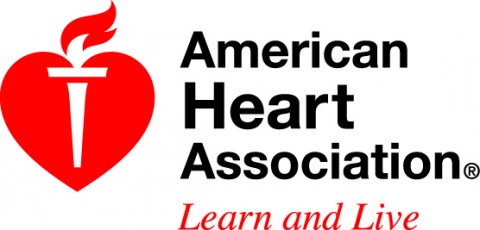 Los Angeles, CA – No matter what climate you live in, you're more likely to die of heart-related issues in the winter, according to research presented at the American Heart Association's Scientific Sessions 2012.
"This was surprising because climate was thought to be the primary determinant of seasonal variation in death rates," said Bryan Schwartz, M.D., lead author of the study. «Read the rest of this article»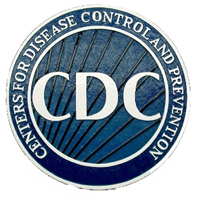 Atlanta, GA – Centers for Disease Control and Prevention's laboratory-confirmed results found on this page are from three New England Compounding Center (NECC) preservative-free methylprednisolone acetate (MPA) lots recalled on September 26th, 2012.
CDC's Fungus Reference Laboratory has the capacity and technology to examine fungal isolates under the microscope and to confirm their identification using DNA sequencing methods.
«Read the rest of this article»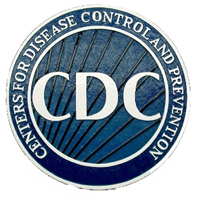 Atlanta, GA – The Centers for Disease Control and Prevention (CDC), in collaboration with state and local health departments and the Food and Drug Administration (FDA), is investigating a multistate fungal meningitis outbreak among patients who received contaminated steroid injections.
Several patients suffered strokes that are believed to have resulted from their infections. The investigation also includes fungal infections associated with injections in a peripheral joint, such as a knee, shoulder or ankle.
«Read the rest of this article»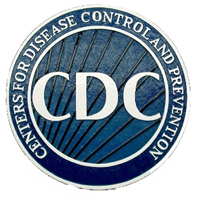 Atlanta, GA – Centers for Disease Control and Prevention (CDC) is coordinating a multistate investigation of meningitis among patients who received epidural steroid injections (medication injected into the spine).
Several of these patients have had strokes related to the meningitis. In several patients, the meningitis was found to be caused by a fungus that is common in the environment but rarely causes meningitis. This form of meningitis is not contagious.
«Read the rest of this article»
TDA Foresters stress importance of Not Moving Firewood to help Slow Spread

Nashville, TN – Emerald Ash Borer, an invasive insect that destroys ash trees, has recently been found in Smith and Jefferson counties. Smith is the first county in Middle Tennessee where EAB has been found. Both cases have been confirmed by USDA.
While Jefferson County is adjacent to previously quarantined areas where EAB has been confirmed, the find in Smith County was of particular concern because of the distance the insect was found from the already quarantined areas in East Tennessee. The location in Smith County where four EAB were caught is at Cordell Hull Lake in the Elmwood/Granville area.
«Read the rest of this article»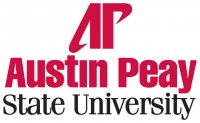 Clarksville, TN – In the early 1790s, about 13,000 federal soldiers marched into rural western Pennsylvania to put down a small uprising. The farmers in the area had turned violent, destroying each other's property, attacking and kidnapping law enforcement officers and formulating plans for an assault on nearby Pittsburgh.
Then-President George Washington was not pleased, so he sent in the troops.
«Read the rest of this article»

Washington, D.C. – Labor Day, the first Monday in September, is a creation of the labor movement and is dedicated to the social and economic achievements of American workers. It constitutes a yearly national tribute to the contributions workers have made to the strength, prosperity, and well-being of our country.
More than 100 years after the first Labor Day observance, there is still some doubt as to who first proposed the holiday for workers.
«Read the rest of this article»
How to spend less and get more-plus new in-store programs that can help you save

Yonkers, NY – Grocery stores are offering a slew of time and money-saving incentives including free shipping offers for online orders and an ever-expanding catalog of mobile apps and deals.
The September 2012 issue of ShopSmart magazine, from the publisher of Consumer Reports, features a simple guide to the new world of grocery shopping including tips for stretching your grocery dollars to the max. «Read the rest of this article»