Topic: Pentagon
Written by Maria Christina Yager
Blanchfield Army Community Hospital
Fort Campbell, KY – Two Soldiers preparing to compete in the Army's Best Warrior Competition later this month came to Fort Campbell September 11th – 22nd for some final training from NCO's at the U.S. Army Medical Department Activity Fort Campbell.
Sgt. 1st Class Christopher Taylor, a medical NCO stationed at Moncrief Army Health Clinic, Fort Jackson, South Carolina and Sgt. Roberto Saenz, a preventive medicine specialist stationed at Walter Reed National Military Medical Center, Bethesda, Maryland were selected to represent U.S. Army Medical Command in the Army-wide competition.
«Read the rest of this article»
Written by Heather Huber
Fort Campbell Public Affairs Office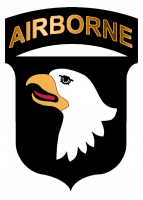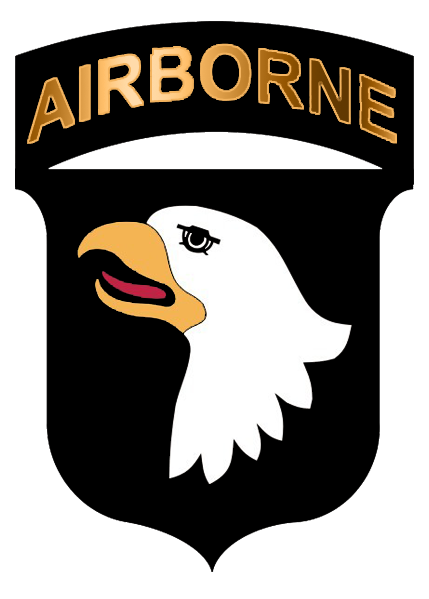 Fort Campbell, KY – When he was nominated for the GEICO Military Service Award, Sgt. 1st Class Julio Mella, 21st Brigade Engineer Battalion, 3rd Brigade Combat Team, 101st Airborne Division, was honored but did not think much about it.
"There were many, many people being nominated with me," Mella said. "I wasn't being pessimistic, just realistic."
The GEICO Military Service Awards Program "spotlights the valuable and lasting contributions enlisted members of the armed forces make in three specific areas of endeavor," according to the GEICO website.
Service members can be nominated for service in drug and alcohol abuse prevention, fire safety and fire prevention or traffic safety and accident prevention. Each year, one member from each branch of the service is selected to receive the award.
«Read the rest of this article»
Written by Jim Garamone
DoD News, Defense Media Activity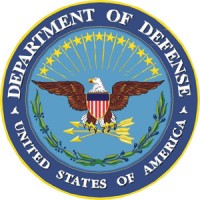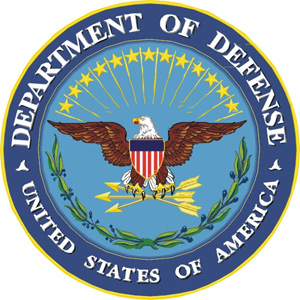 Washington, D.C. – The United States fired Tomahawk missiles into Syria today in retaliation for the regime of Bashar Assad using nerve agents to attack his own people.
President Donald J. Trump ordered the attack on Al-Shayrat Air Base, the base from which the chemical attack on Syria's Idlib province was launched. The missiles were launched from U.S. Navy ships in the Eastern Mediterranean Sea.
The attack is in retaliation for the Syrian dictator for using banned chemical agents in the April 4th, 2017 attack.
«Read the rest of this article»
Written by Sgt. William White
101st Airborne Division (Air Assault)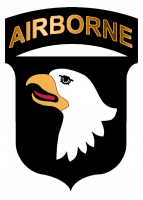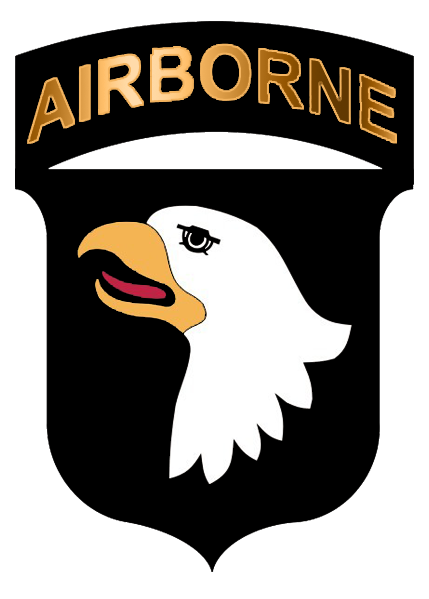 Fort Campbell, KY – The 101st Airborne Division (Air Assault) has opened a new chapter in its rendezvous with destiny. Maj. Gen. Gary J. Volesky, the 45th commanding general of the 101st, placed the division in the hands of Maj. Gen. Andrew P. Poppas, the incoming division commander, during a change of command ceremony January 19th, 2017.
During the ceremony, Lt. Gen. Stephen J. Townsend, XVIII Airborne Corps commander, praised Volesky's leadership during his command.
"Our Army couldn't have chosen a better leader to command this division two and a half years ago than Gary Volesky," Townsend said. "During his watch, elements of the 101st have deployed to Afghanistan, Iraq, Syria, Turkey, Liberia and a whole list of other nations around the world in support of both combat and shaping operations for our nation."
«Read the rest of this article»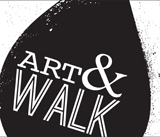 Clarksville, TN – Produced by the Downtown Clarksville Association, First Thursday Art Walk is a free, self-guided tour spanning a 5-block radius that combines visual art, live music, engaging events and more in the heart of Downtown Clarksville.
With 10+ venues, bars and businesses participating each month, the First Thursday Art Walk in Clarksville is the ultimate opportunity to savor and support local creative talent.
«Read the rest of this article»
Brigadier General Wendell H. Gilbert Tennessee State Veterans Home
Warren Jasper Prepares to Open Home in 2015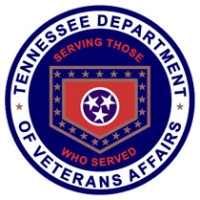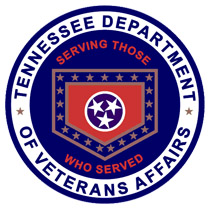 Nashville, TN – Tennessee Department of Veterans Affairs Commissioner Many-Bears Grinder and Tennessee State Veterans Home Executive Director Ed Harries announce Warren Anthony Jasper will be the Brigadier General Wendell H. Gilbert Tennessee State Veterans Home Administrator.  The 108-bed State Veterans Home is currently under construction in Clarksville, TN.
Jasper served seven years in the United States Air Force which included assignments at the Pentagon and as a Branch Chief with the Secretary of Defense studying electronic warfare with the Joint Test Force.
«Read the rest of this article»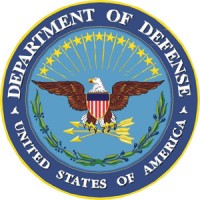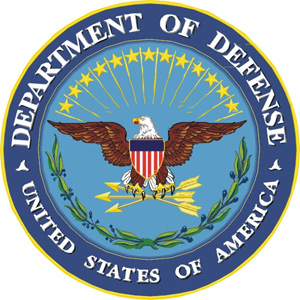 Washington, D.C. – This morning, Secretary of Defense Chuck Hagel signed an order that validated a recommendation from the Joint Chiefs of Staff to place all U.S. military service members returning from Ebola response efforts in West Africa into a 21-day controlled monitoring regimen.
This order will apply to all military services that are contributing personnel to the fight against Ebola at its source.
The secretary has also directed that the Joint Chiefs develop, for his review within 15 days, a detailed implementation plan for how this controlled monitoring will be applied across the force that takes into account the size and scope of the logistics required for this effort. «Read the rest of this article»
Written by Sgt. Leejay Lockhart
101st Sustainment Brigade, 101st Airborne Division (AA) Public Affairs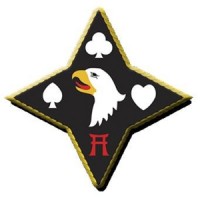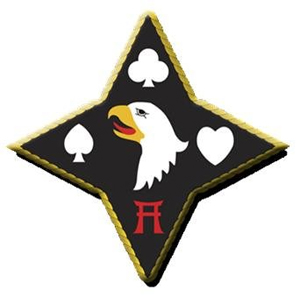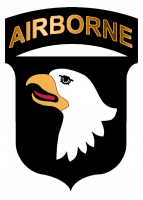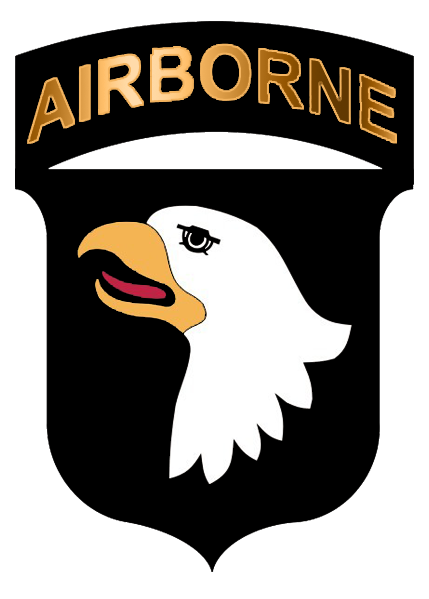 Fort Campbell, KY – A crowd of Family, friends and fellow Soldiers turned out to watch the 129th Combat Sustainment Support Battalion, 101st Sustainment Brigade, 101st Airborne Division, Change of Responsibility ceremony July 11th, at Fort Campbell, KY, as Command Sgt. Maj. Dennis J. Collins symbolically transferred responsibility as battalion command sergeant major to Command Sgt. Maj. Roger Rendon.
The ceremony took place behind the 129th CSSB's companies' building in the 101st Sustainment Brigade quad.
«Read the rest of this article»
By David Vergun, Army News Service

Washington, DC – Building personal relationships — whether with lawmakers, with state governors or with political and military leaders of nations engaged in the war on terror — is just as important, sometimes even more so, as the ability to project force, Army Vice Chief of Staff Gen. John F. Campbell said on August 1st.
Campbell spoke during a farewell media roundtable at the Pentagon. He departs for Afghanistan later this month as the next International Security Assistance Force and U.S. Forces Afghanistan commander.
«Read the rest of this article»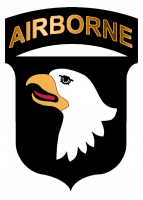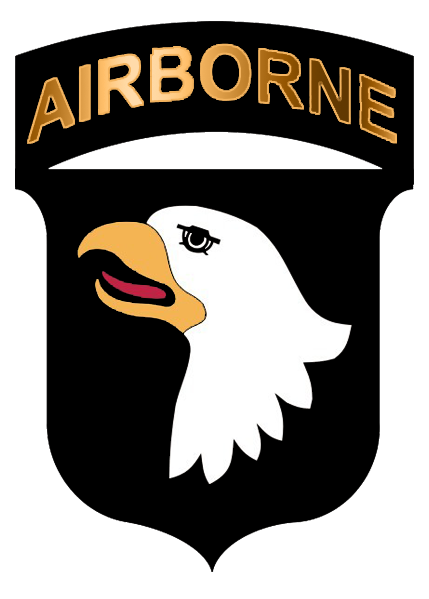 Fort Campbell, KY – The 101st Airborne Division held a Change of Command Ceremony which saw Maj. Gen. James C. McConville relinquish command of the 101st Airborne Division to his replacement Maj. Gen. Gary J. Volesky. The ceremony and passing of the division colors was presided over by Gen. Daniel B. Allyn, commanding general of U.S. Army Forces Command.
The change of command ceremony is rooted in military history dating back to the 18th century during the reign of Frederick the Great of Prussia. At that time, organizational flags were developed with color arrangements and symbols unique to each particular unit. To this flag and its commander, the soldiers of the unit would dedicate their loyalty and trust. When a change of command takes place, the flag is taken from the outgoing commander and then passed to the individual assuming the command by their superior officer. This gesture is done in front of the unit so that all could see and witness their new leader assuming his dutiful position. He who holds the flag also holds the soldier's allegiance. This symbolic tradition has survived throughout military history.
«Read the rest of this article»