Topic: Pentagon
Written by the American Forces Press Service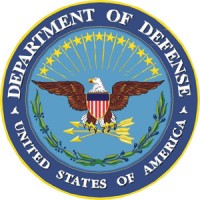 Washington, D.C. - Pentagon officials have put off sending furlough notices to civilian employees until they've had a chance to analyze how pending legislation that would fund the federal government for the rest of the fiscal year will affect the Defense Department.
Officials now estimate that furlough notices will go out on or about April 5th, Navy Cmdr. Leslie Hull-Ryde, a Pentagon spokeswoman, said. «Read the rest of this article»
Written by Sgt. 1st Class Abram Pinnington
3rd Brigade Combat Team, 101st Airborne Division (AA) Public Affairs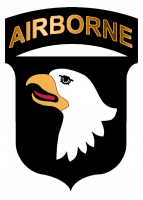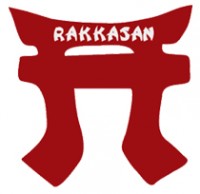 Khowst Province, Afghanistan – Once David and Lizeth Wakasa exchanged their vows they would set into motion an inseparable journey that would lead them to Afghanistan and eventually the Pentagon.
After they married in August 2008, the Wakasas planned their future together in their small New Jersey apartment. Seeking something more out of life, Lizeth propositioned her husband with a life full of endless possibilities, financial security and the chance to be different by joining the U.S. Army.
«Read the rest of this article»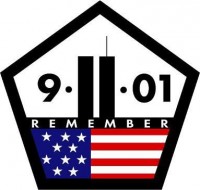 Clarksville, TN – Yesterday was the 11th anniversary of the terrorist attacks of September 11th, 2001. Just over a decade ago, our country was changed in big and small ways that we are still feeling today. In the attacks 2,977 people were killed and more than 6,000 were injured after 19 hijackers flew two jetliners into the World Trade Center buildings, another smashed into the Pentagon; with the last being crashed into the ground in Pennsylvania after the passengers attempted to take back control of the aircraft.
Immediately after the attacks the world held its breath as it waited to see where the vengeance of America would fall, American soldiers reported in immediately, some would be immediately boarding aircraft's to travel to foreign locations across the globe ready to assist in the strike against America's enemies. Many civilians moved by the sight of the attacks rushed to recruiting centers to enlist in the military services
«Read the rest of this article»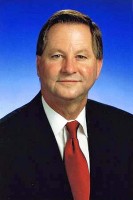 Clarksville, TN – Running on a solid record of common sense and responsible government, State Senator Tim Barnes announced Wednesday that he will seek reelection in the State Senate District 22 race this fall.
"I have appreciated the opportunity to serve the citizens of District 22 for more than three years, and I look forward to working for the chance to continue to serve you," Barnes said.
Barnes has been one of the Senate's most effective lawmakers, having routinely worked with members of both parties on initiatives that put people before politics. «Read the rest of this article»
Clarksville, TN – The Pentagon announced today that it plans to trim the number of Army troops by 13 percent beginning in 2013.   U.S. Congressman Marsha Blackburn calls this "Dangerous."
"The number one priority of our government is to protect the American people from threats to our nation.  It is extremely dangerous for President Obama to gut our nation's defense when we all know it is already spread too thin," Blackburn told Clarksville Online.
Earlier today, Defense Secretary Leon Panetta said he was seeking to reduce the number of active US Army soldiers from 570,000 in 2010, to 490,000 by 2017.  Panetta proposed a $613 billion budget for the year starting in October-a $525 billion base spending plan and $88.4 billion for combat operations primarily in Afghanistan.
«Read the rest of this article»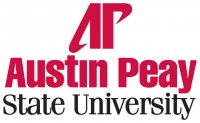 Clarksville, TN – Early one morning in 2007, journalist Willy Stern arrived at a palace formerly owned by Saddam Hussein to go on a friendly jog with retired Gen. David Petraeus, then-commander of U.S. troops in Iraq.
The general's public affairs officer referred to it as a social run – three miles at a slow pace. Nothing to worry about, right?
"I can do that," Stern recalled. "So I'm standing outside the palace at 0600 hours and 17 Olympic athletes walk out. I started to realize, hey, I'm being hazed."
«Read the rest of this article»
Written by Sgt. 1st Class Peter Mayes
101st Sustainment Brigade, 101st Airborne Division (AA) Public Affairs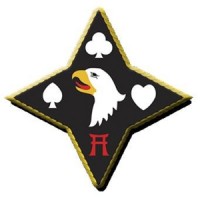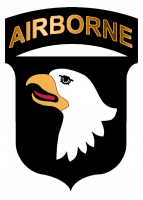 Bagram Airfield, Afghanistan – When Staff Sgt. Michael Simon enlisted in the Army in late 1997, he said he was following a long line of family members who had served their country. What he wasn't counting on, however, was actually fighting in a war himself.
"That was the last thing on my mind," the senior supply sergeant for the 101st Sustainment Brigade said. "They had all fought in a war, but I had no idea when I joined that I would follow in their footsteps and become a combat veteran myself."
Simon is identified as part of the "Be All You Can Be" generation of soldiers who joined the military prior to September 11th, 2001, for a variety of reasons, ranging from college money to job security. They have witnessed the Army transform from its peacetime Cold War posture to its present one consisting of constant training and multiple deployments to a combat theater.
«Read the rest of this article»
Written by Sgt. 1st Class Kerensa Hardy and Sgt. Grant Matthes
101st Airborne Division The Fort Campbell Courier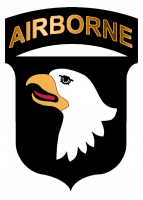 Afghanistan – In what was his final address to the Pentagon Press Corps from Afghanistan, the commander of Regional Command-East and Combined Joint Task Force-101 spoke about strides made over the last 12 months.
"It's been a very, very exciting year here for Regional Command-East. We've been honored to serve with our Afghan partners for the past year," Maj. Gen. John F. Campbell said Tuesday.
Campbell said he wanted to focus on transition of authority, realignment of forces and cooperation and coordination with Afghan security forces.
The 101st is nearing the end of its transition to the 1st Cavalry Division out of Fort Hood, Texas.
«Read the rest of this article»
East Room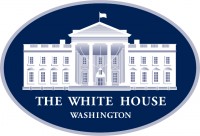 Washington, D.C. – THE PRESIDENT: Good evening. Tonight, I can report to the American people and to the world that the United States has conducted an operation that killed Osama bin Laden, the leader of al Qaeda, and a terrorist who's responsible for the murder of thousands of innocent men, women, and children.
It was nearly 10 years ago that a bright September day was darkened by the worst attack on the American people in our history. The images of 9/11 are seared into our national memory — hijacked planes cutting through a cloudless September sky; the Twin Towers collapsing to the ground; black smoke billowing up from the Pentagon; the wreckage of Flight 93 in Shanksville, Pennsylvania, where the actions of heroic citizens saved even more heartbreak and destruction.
And yet we know that the worst images are those that were unseen to the world. The empty seat at the dinner table.  Children who were forced to grow up without their mother or their father. Parents who would never know the feeling of their child's embrace. Nearly 3,000 citizens taken from us, leaving a gaping hole in our hearts. «Read the rest of this article»
Written by By U.S. Army Spc. Tobey White
Task Force Duke Public Affairs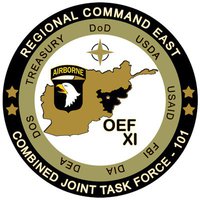 Khowst Province, Afghanistan – A color guard of Soldiers from Company B, 404th Civil Affairs Battalion raised a flag up the flagpole at Forward Operating Base Salerno in Afghanistan January 24st.
It's an act performed everyday by U.S. Soldiers across Afghanistan and, indeed, across the world.
This flag, however, is different. It's one that has flown at Ground Zero in New York City after 9/11 and holds special meaning to the 404th Soldiers, based out of Fort Dix, NJ, many of whom are from the New Jersey and New York areas.
«Read the rest of this article»