Topic: Petroleum

Nashville, TN – Most customers who visit local Christmas tree farms in the coming weeks won't notice, but growers without irrigation this summer saw significant losses in seedlings planted over the 2011-12 fall and winter.
According to Kyle Holmberg, marketing specialist with the Tennessee Department of Agriculture, some growers reported new seedling losses up to 80 percent. Losses of mature trees ran between 10 and 20 percent in areas subjected to significant drought combined with excessive heat.
«Read the rest of this article»
Written by Guy Webster
Jet Propulsion Laboratory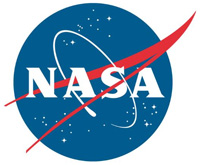 Pasadena, CA – An instrument on NASA's Mars rover Curiosity can check for any water that might be bound into shallow underground minerals along the rover's path.
"If we conclude that there is something unusual in the subsurface at a particular spot, we could suggest more analysis of the spot using the capabilities of other instruments," said this instrument's principal investigator, Igor Mitrofanov of the Space Research Institute, Russia.
The Mars Science Laboratory mission will use 10 instruments on Curiosity to investigate whether the area selected for the mission has ever offered environmental conditions favorable for life and favorable for preserving evidence about life.
«Read the rest of this article»