Topic: Philosophy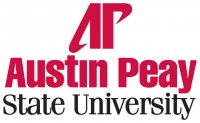 Clarksville, TN – When Keith Wilson, 51, first arrived at Austin Peay State University, George H.W. Bush was president of the United States, Johnny Carson ended his 30-year tenure as host of the Tonight Show and Barcelona hosted the Summer Olympic Games.
Much has changed since 1992, except for Wilson's status as an APSU student. A series of health problems delayed his studies over the years, causing him to sometimes drop out or take only one class a semester. «Read the rest of this article»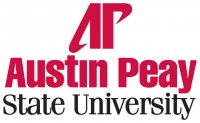 Clarksville, TN – Beginning with the Spring 2013 semester, students at Austin Peay State University will be able to earn their degrees faster so they can seek employment sooner after graduation.
That's because APSU has launched the new Three-Year Bachelor's Degree, as well as the 3+1 Bachelor's to Master's program. «Read the rest of this article»

On a recent July afternoon, an Army officer carrying a sword approached Dr. Bert Randall, an APSU professor of philosophy. Randall had just spent the last two hours instructing approximately 100 soldiers with the 1st Squadron, 32nd Cavalry Unit at Fort Campbell, Ky., on the Qur'an and the way its teachings regarding war and peace have been perverted and misinterpreted by extremist groups.
As he saw the officer with the sword walking toward him, Randall's first thought was "I hope the talk was not that bad."
When the officer gave the professor a closer view of the saber, the name "Albert Randall" was etched into it. It was a token of gratitude from the soldiers for his taking the time to talk with them.
"Such a recognition was totally undeserved, but often these are the most precious recognitions we receive," Randall said. «Read the rest of this article»