Topic: physical fitness
Written by 1st Lt. Lisa Maginot
Task Force 426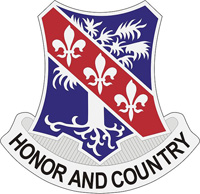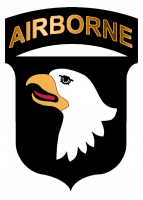 Asadabad, Afghanistan – Soldiers from Provincial Reconstruction Team Kunar and various elements of Combined Team Bastogne conducted a team-building exercise January 24th with a hike up "Bull Run,"  an observation post, or OP, near Camp Wright and Asadabad, the capital city of Kunar Province, Afghanistan.
Originally constructed by the Soviets in order to protect Camp Wright in the heat of battle, OP Bull Run is situated 4,200 feet above sea level and approximate 1,600 feet above Camp Wright.
«Read the rest of this article»
Written by Jennifer Andersson
159th Combat Aviation Brigade Public Affairs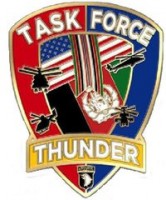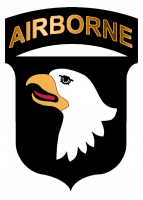 Fort Campbell, KY – "A Thunder Warrior is highly trained, disciplined and fit — a member of a team built on trust and respect, devoted to the mission, soldiers and families," is the creed for the 159th Combat Aviation Brigade.
Command Sgt. Maj. Ron Dvorsky, the 159th CAB's command sergeant major, said the brigade's soldiers continue to exemplify this creed by repeatedly showing exemplary performance during the Warrior Leader Course at Fort Campbell, KY.
«Read the rest of this article»
Written by Staff Sgt. Todd A. Christopherson
4th Brigade Combat Team Public Affairs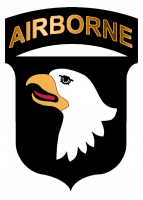 Fort Campbell, KY – Soldiers with 1st Squadron, 61st Cavalry Regiment, 4th Brigade Combat Team, 101st Airborne Division, earned their spurs during a Spur Ride on October 24th to 25th, 2012 at Fort Campbell, KY.
The cavalry tradition within the U.S. Army is called the Order of the Spur. Any Soldier serving with cavalry units (referred to as troopers) can be inducted into the Order of the Spur after successfully completing a "Spur Ride" or for having served during combat as a member of or with a Cavalry unit.
«Read the rest of this article»
Written by Sgt. Mike Monroe
2nd Brigade Combat Team PAO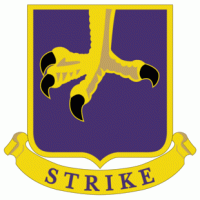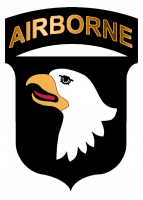 Fort Campbell, KY – Physical fitness is a major part of the Army lifestyle and missions overseas as well as ones stateside, depend on the fitness of Soldiers to succeed.
The 2nd Brigade Combat Team, 101st Airborne Division (Air Assault), recognizes this and challenges their Soldiers' physical capabilities through a series of events known as the Iron Strike Challenge.
«Read the rest of this article»

The City of Clarksville Parks and Recreation Department along with the Clarksville Athletic club has wrapped up their six week free fitness classes that were held beside the Cumberland River at McGregor Park.  The series was a success, with at least 20 people per session rising early to attend.
Sunrise Fitness began May 22nd and featured Sunrise Yoga on Saturday mornings coupled with a unique fitness activity such as pilates, zumba, or bootcamp on Wednesday mornings.  Each class met from 6:00am to 7:00am.
«Read the rest of this article»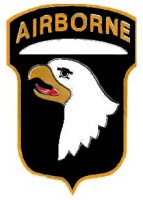 FORT CAMPBELL, Ky., August 5, 2009 – A Fort Campbell Soldier died Monday after finishing an Army Physical Fitness Test with his unit. Pfc. Marshall G. Montelus, 24, of Rochester, N.Y., was an automated logistical specialist assigned to B Company, 801st Brigade Support Battalion, 4th Brigade Combat Team. He originally entered the Army in March 2004 and arrived at Fort Campbell in November 2004
Montelus' awards and decorations include: Army Commendation Medal; National Defense Service Medal; Global War on Terrorism Service Medal; Army Service Ribbon; Afghanistan Campaign Medal; NATO Medal; Overseas Service Ribbon; Driver and Mechanic Badge with Driver – Wheeled Vehicles; and Weapons Qualification, M4, expert.
Montelus is survived by his mother, Irma Hilaire, of Brooklyn, N.Y.
The incident is under investigation.

NASHVILLE – Governor Phil Bredesen today recognized ten programs and organizations from across the state for their efforts in the promotion of healthy lifestyles. These organizations have been honored by the Governor's Council on Physical Fitness and Health as the 2009 Shining Star Award recipients.
"I applaud the efforts of these organizations in improving the health and fitness of Tennessee citizens," said Tennessee Governor Phil Bredesen. "The work of these groups and the individuals they inspire helps Tennessee become a healthier state and puts us on track to live longer lives."
Shining Star Awards are given for work to promote healthy habits in the following areas: Where we Live (communities), Work (employers), and Learn (educational settings). The 2009 Shining Star Award recipients are as follows: «Read the rest of this article»
It's a lot harder than it looks…
I admit it, I used to be "that guy." I was the guy in the stands screaming at the officials. "Are you blind?" "You are the worst ref I've ever seen!"  "How much are they paying you!?"
Of course, this ref was only the worst I'd ever seen until the next  person came along. These were all common phrases for me at every game I went  to … until I tried it. Boy, was I in for a big surprise; as I quickly found out, officiating is a lot harder than it looks.
I'll be the first to admit it, I've missed calls, and I've been in games with other officials missing calls, and while "the best officials" up in the stands always wanna help out, believe me when I tell you — WE KNOW WHEN WE MISS IT.
It doesn't matter how much you think you know about a sport or how good you think you are at playing it, until you put the stripes on and do it, you will have no idea how difficult is actually is. I have asked this question of several people, and while they are happy officiating from the stands, they always seem reluctant to put their "expertise" to practice. «Read the rest of this article»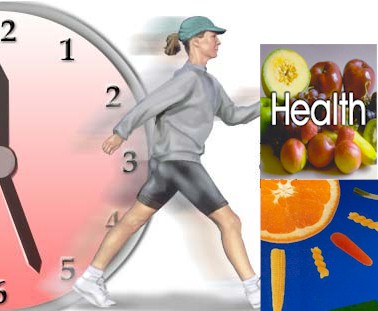 Knowledge is power, and empowerment is the goal of the first Women's Health and Wellness Expo.
Free medical screenings. Free dental check-ups. Free eye/vision screenings. Nutrition and fitness information. Classes on marriage, self-esteem, and self-image. It's all included in a single program being offered to the women of our community during a unique and absolutely free conference coming up on May 31.
This Women's Health and Wellness fair is a Community Enhancement event sponsored by the Hispanic Organization for Progress and Education [H.O.P.E.]. It will be held on May 31 from 10 a.m. to 4 p.m. at the Riverview Inn in downtown Clarksville. The event is free and offered as a community service.
Dr. Joy Twillie, a graduate of John Hopkins University will be the guest speaker on issues including Marriage and Self-esteem. Representatives from Centerstone will be available to discuss services they offer the community. «Read the rest of this article»