Topic: Planet
Written by Preston Dyches
NASA's Jet Propulsion Laboratory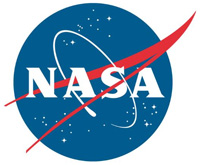 Pasadena, CA – Of the hundreds of moons in our solar system, Titan is the only one with a dense atmosphere and large liquid reservoirs on its surface, making it in some ways more like a terrestrial planet.
Both Earth and Titan have nitrogen-dominated atmospheres — over 95 percent nitrogen in Titan's case. However, unlike Earth, Titan has very little oxygen; the rest of the atmosphere is mostly methane and trace amounts of other gases, including ethane. And at the frigid temperatures found at Saturn's great distance from the sun, the methane and ethane can exist on the surface in liquid form.
«Read the rest of this article»
Written by Alan Buis
NASA's Jet Propulsion Laboratory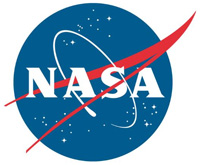 Pasadena, CA – Using satellite data on how water moves around Earth, NASA scientists have solved two mysteries about wobbles in the planet's rotation — one new and one more than a century old. The research may help improve our knowledge of past and future climate.
Although a desktop globe always spins smoothly around the axis running through its north and south poles, a real planet wobbles. Earth's spin axis drifts slowly around the poles; the farthest away it has wobbled since observations began is 37 feet (12 meters).
«Read the rest of this article»
Written by Whitney Clavin
NASA's Jet Propulsion Laboratory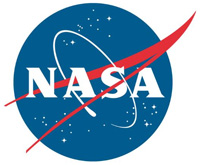 Pasadena, CA – Observations from NASA's Spitzer Space Telescope have led to the first temperature map of a super-Earth planet — a rocky planet nearly two times as big as ours. The map reveals extreme temperature swings from one side of the planet to the other, and hints that a possible reason for this is the presence of lava flows.
"Our view of this planet keeps evolving," said Brice Olivier Demory of the University of Cambridge, England, lead author of a new report appearing in the March 30 issue of the journal Nature. "The latest findings tell us the planet has hot nights and significantly hotter days. This indicates the planet inefficiently transports heat around the planet. We propose this could be explained by an atmosphere that would exist only on the day side of the planet, or by lava flows at the planet surface."
«Read the rest of this article»
Written by Whitney Clavin
NASA's Jet Propulsion Laboratory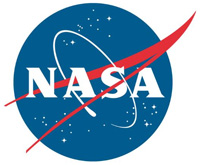 Pasadena, CA – The last decade has seen a bonanza of exoplanet discoveries. Nearly 2,000 exoplanets — planets outside our solar system — have been confirmed so far, and more than 5,000 candidate exoplanets have been identified. Many of these exotic worlds belong to a class known as "hot Jupiters." These are gas giants like Jupiter but much hotter, with orbits that take them feverishly close to their stars.
At first, hot Jupiters were considered oddballs, since we don't have anything like them in our own solar system. But as more were found, in addition to many other smaller planets that orbit very closely to their stars, our solar system started to seem like the real misfit.
«Read the rest of this article»
NASA Headquarters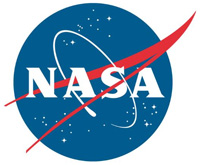 Washington, D.C. – Sometimes we need to leave our home planet to better understand it. Before Earth observing missions launch, NASA must verify instruments onboard will work as expected. This is not always an easy task when space presents such a different environment than Earth.
But thanks to CubeSats, cube-shaped satellites that can be small enough to fit in the palm of your hand or as big as a large shoebox, testing new technologies in space is easier than ever.
«Read the rest of this article»
Written by Linda Herridge
NASA's John F. Kennedy Space Center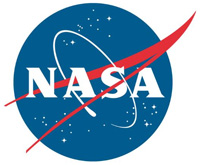 Kennedy Space Center, FL – NASA plant physiologist Ray Wheeler, Ph.D., and fictional astronaut Mark Watney from the movie "The Martian" have something in common — they are both botanists. But that's where the similarities end. While Watney is a movie character who gets stranded on Mars, Wheeler is the lead for Advanced Life Support Research activities in the Exploration Research and Technology Program at Kennedy Space Center, working on real plant research.
"The Martian movie and book conveyed a lot of issues regarding growing food and surviving on a planet far from the Earth," Wheeler said. "It's brought plants back into the equation."
«Read the rest of this article»
NASA's Johnson Space Center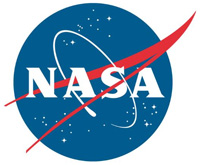 Houston, TX – 4 people are living in an isolated habitat for 30 days. Why? Science!
This 30 day mission will help our researchers learn how isolation and close quarters affect individual and group behavior. This study at our Johnson Space Center prepares us for long duration space missions, like a trip to an asteroid or even to Mars.
The Human Research Exploration Analog (HERA) that the crew members will be living in is one compact, science-making house.
«Read the rest of this article»
Written by Kimm Fesenmaier
California Institute of Technology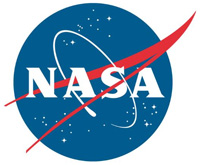 Pasadena, CA – Caltech researchers have found evidence of a giant planet tracing a bizarre, highly elongated orbit in the outer solar system.
The object, which the researchers have nicknamed Planet Nine, has a mass about 10 times that of Earth and orbits about 20 times farther from the sun on average than does Neptune (which orbits the sun at an average distance of 2.8 billion miles). In fact, it would take this new planet between 10,000 and 20,000 years to make just one full orbit around the sun.
The researchers, Konstantin Batygin and Mike Brown, discovered the planet's existence through mathematical modeling and computer simulations but have not yet observed the object directly.
«Read the rest of this article»
Written by Nancy Neal Jones
NASA's Goddard Space Flight Center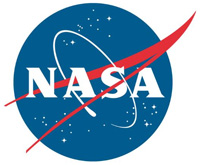 Greenbelt, MD – Not since 1977 has a full moon dawned in the skies on Christmas. But this year, a bright full moon will be an added gift for the holidays.
December's full moon, the last of the year, is called the Full Cold Moon because it occurs during the beginning of winter. The moon's peak this year will occur at 5:11am CST.
This rare event won't happen again until 2034. That's a long time to wait, so make sure to look up to the skies on Christmas Day.
«Read the rest of this article»
NASA Headquarters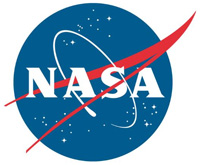 Washington, D.C. – NASA's New Horizons spacecraft has sent back the first in a series of the sharpest views of Pluto it obtained during its July flyby – and the best close-ups of Pluto that humans may see for decades.
Each week the piano-sized New Horizons spacecraft transmits data stored on its digital recorders from its flight through the Pluto system on July 14th.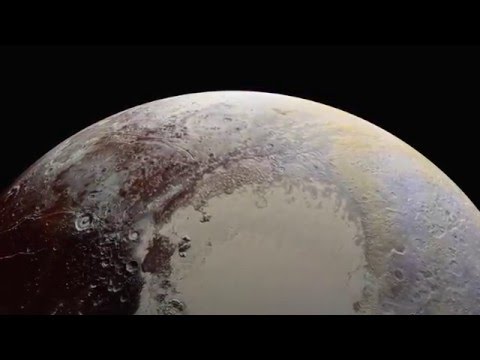 «Read the rest of this article»