Topic: Planet
Written by Calla Cofield
NASA's Jet Propulsion Laboratory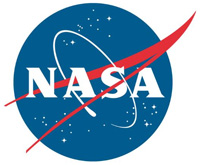 Pasadena, CA – Step outside on a clear night, and you can be sure of something our ancestors could only imagine: Every star you see likely plays host to at least one planet.
The worlds orbiting other stars are called "exoplanets," and they come in a wide variety of sizes, from gas giants larger than Jupiter to small, rocky planets about as big around as Earth or Mars. They can be hot enough to boil metal or locked in deep freeze. They can orbit their stars so tightly that a "year" lasts only a few days; they can orbit two suns at once. Some exoplanets are sunless rogues, wandering through the galaxy in permanent darkness.
«Read the rest of this article»
NASA's Jet Propulsion Laboratory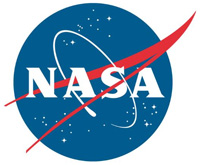 Pasadena, CA – Starting next year, scientists will get their first look deep below the surface of Mars.
That's when NASA will send the first robotic lander dedicated to exploring the planet's subsurface. InSight, which stands for Interior Exploration using Seismic Investigations, will study marsquakes to learn about the Martian crust, mantle and core.
Doing so could help answer a big question: how are planets born?
«Read the rest of this article»
Written by Patrick Lynch
NASA's Earth Science News Team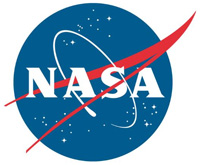 Washington, D.C. – In 2018, NASA will intensify its focus on one of the most critical but remote parts of our changing planet with the launch of two new satellite missions and an array of airborne campaigns.
The space agency is launching these missions at a time when decades of observations from the ground, air, and space have revealed signs of change in Earth's ice sheets, sea ice, glaciers, snow cover and permafrost. Collectively, scientists call these frozen regions of our planet the "cryosphere."
«Read the rest of this article»
Written by Pat Brennan
NASA's Jet Propulsion Laboratory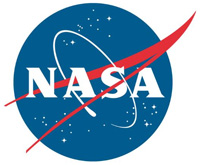 Pasadena, CA – It might be lingering bashfully on the icy outer edges of our solar system, hiding in the dark, but subtly pulling strings behind the scenes: stretching out the orbits of distant bodies, perhaps even tilting the entire solar system to one side.
If a planet is there, it's extremely distant and will stay that way (with no chance — in case you're wondering — of ever colliding with Earth, or bringing "days of darkness"). It is a possible "Planet Nine" — a world perhaps 10 times the mass of Earth and 20 times farther from the sun than Neptune. The signs so far are indirect, mainly its gravitational footprints, but that adds up to a compelling case nonetheless.
«Read the rest of this article»
Written by Donna Weaver / Ray Villard
Space Telescope Science Institute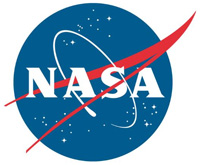 Baltimore, MD – NASA's Hubble Space Telescope has observed a planet outside our solar system that looks as black as fresh asphalt because it eats light rather than reflecting it back into space. This light-eating prowess is due to the planet's unique capability to trap at least 94 percent of the visible starlight falling into its atmosphere.
The oddball exoplanet, called WASP-12b, is one of a class of so-called "hot Jupiters," gigantic, gaseous planets that orbit very close to their host star and are heated to extreme temperatures.
«Read the rest of this article»
Written by Andrew Good
NASA's Jet Propulsion Laboratory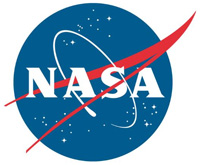 Pasadena, CA – If a space probe detected microbial life on another planet, would scientists know it when they saw it?
Identifying bacteria by sight is challenging enough on Earth, even for experts. To the naked eye, bacteria look like featureless blobs — not unlike the mineral grains that might surround them in a sample.
A form of holographic imaging could help.
«Read the rest of this article»
Written by Pat Brennan
NASA Headquarters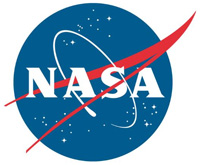 Washington, D.C. – The moon hanging in the night sky sent Robert Hurt's mind into deep space — to a region some 40 light years away, in fact, where seven Earth-sized planets crowded close to a dim, red sun.
Hurt, a visualization scientist at Caltech's IPAC center, was walking outside his home in Mar Vista, California, shortly after he learned of the discovery of these rocky worlds around a star called TRAPPIST-1 and got the assignment to visualize them. The planets had been revealed by NASA's Spitzer Space Telescope and ground-based observatories.
«Read the rest of this article»
Written by Preston Dyches
NASA's Jet Propulsion Laboratory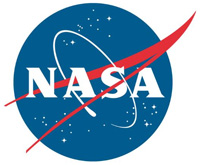 Pasadena, CA – NASA's Cassini spacecraft still has a few months to go before it completes its mission in September, but the veteran Saturn explorer reaches a new milestone today. Saturn's solstice — that is, the longest day of summer in the northern hemisphere and the shortest day of winter in the southern hemisphere — arrives today for the planet and its moons.
The Saturnian solstice occurs about every 15 Earth years as the planet and its entourage slowly orbit the sun, with the north and south hemispheres alternating their roles as the summer and winter poles.
«Read the rest of this article»
Written by DC Agle
NASA's Jet Propulsion Laboratory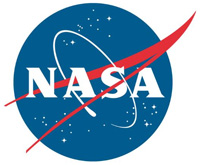 Pasadena, CA – Psyche, NASA's Discovery Mission to a unique metal asteroid, has been moved up one year with launch in the summer of 2022, and with a planned arrival at the main belt asteroid in 2026 — four years earlier than the original timeline.
"We challenged the mission design team to explore if an earlier launch date could provide a more efficient trajectory to the asteroid Psyche, and they came through in a big way," said Jim Green, director of the Planetary Science Division at NASA Headquarters in Washington. "This will enable us to fulfill our science objectives sooner and at a reduced cost."
«Read the rest of this article»
Written by Elizabeth Zubritsky
NASA's Goddard Space Flight Center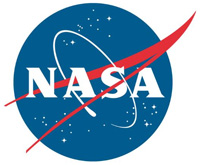 Greenbelt, MD – A study combining observations from NASA's Hubble and Spitzer space telescopes reveals that the distant planet HAT-P-26b has a primitive atmosphere composed almost entirely of hydrogen and helium. Located about 437 light-years away, HAT-P-26b orbits a star roughly twice as old as the sun.
The analysis is one of the most detailed studies to date of a "warm Neptune," or a planet that is Neptune-sized and close to its star. The researchers determined that HAT-P-26b's atmosphere is relatively clear of clouds and has a strong water signature, although the planet is not a water world. This is the best measurement of water to date on an exoplanet of this size.
«Read the rest of this article»