Topic: Planets
Written by Jia-Rui Cook
NASA's Jet Propulsion Laboratory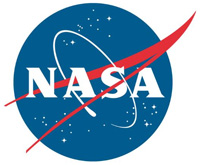 Pasadena, CA – Just when scientists thought they had a tidy theory for how the giant asteroid Vesta formed, a new paper from NASA's Dawn mission suggests the history is more complicated.
If Vesta's formation had followed the script for the formation of rocky planets like our own, heat from the interior would have created distinct, separated layers of rock (generally, a core, mantle and crust). In that story, the mineral olivine should concentrate in the mantle.
«Read the rest of this article»
Written by Whitney Clavin
NASA's Jet Propulsion Laboratory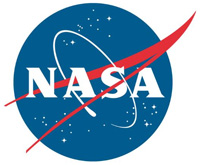 Pasadena, CA – Astronomers have discovered the first Earth-size planet outside the solar system that has a rocky composition like that of Earth. Kepler-78b whizzes around its host star every 8.5 hours, making it a blazing inferno and not suitable for life as we know it. The results are published in two papers in the journal Nature.
"The news arrived in grand style with the message: 'Kepler-10b has a baby brother,'" said Natalie Batalha, Kepler mission scientist at NASA's Ames Research Center in Moffett Field, CA. Batalha led the team that discovered Kepler-10b, a larger but also rocky planet identified by NASA's Kepler spacecraft.
«Read the rest of this article»
Written by Whitney Clavin
NASA's Jet Propulsion Laboratory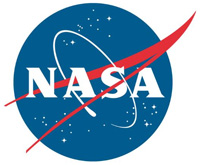 Pasadena, CA – Planets rich in carbon, including so-called diamond planets, may lack oceans, according to NASA-funded theoretical research.
Our sun is a carbon-poor star, and as result, our planet Earth is made up largely of silicates, not carbon. Stars with much more carbon than the sun, on the other hand, are predicted to make planets chock full of carbon, and perhaps even layers of diamond.
By modeling the ingredients in these carbon-based planetary systems, the scientists determined they lack icy water reservoirs thought to supply planets with oceans.
«Read the rest of this article»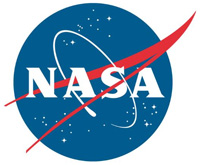 Pasadena, CA – NASA and the U.S. Department of Homeland Security are collaborating on a first-of-its-kind portable radar device to detect the heartbeats and breathing patterns of victims trapped in large piles of rubble resulting from a disaster.
The prototype technology, called Finding Individuals for Disaster and Emergency Response (FINDER) can locate individuals buried as deep as 30 feet (about 9 meters) in crushed materials, hidden behind 20 feet (about 6 meters) of solid concrete, and from a distance of 100 feet (about 30 meters) in open spaces.
«Read the rest of this article»
Written by Whitney Clavin
NASA's Jet Propulsion Laboratory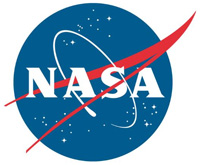 Pasadena, CA – Now approaching its 10th anniversary, NASA's Spitzer Space Telescope has evolved into a premier observatory for an endeavor not envisioned in its original design: the study of worlds around other stars, called exoplanets.
While the engineers and scientists who built Spitzer did not have this goal in mind, their visionary work made this unexpected capability possible. Thanks to the extraordinary stability of its design and a series of subsequent engineering reworks, the space telescope now has observational powers far beyond its original limits and expectations.
«Read the rest of this article»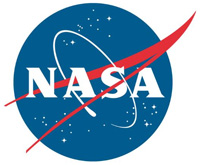 Pasadena, CA – After almost 9 years in space that included an unprecedented July 4th impact and subsequent flyby of a comet, an additional comet flyby, and the return of approximately 500,000 images of celestial objects, NASA's Deep Impact mission has ended.
The project team at NASA's Jet Propulsion Laboratory in Pasadena, CA, has reluctantly pronounced the mission at an end after being unable to communicate with the spacecraft for over a month. The last communication with the probe was August 8th. Deep Impact was history's most traveled comet research mission, going about 4.7 billion miles (7.58 billion kilometers).
«Read the rest of this article»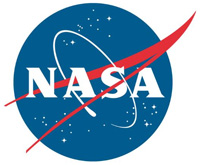 Pasadena, CA – Ten years after a Delta II rocket launched NASA's Spitzer Space Telescope, lighting up the night sky over Cape Canaveral, FL, the fourth of the agency's four Great Observatories continues to illuminate the dark side of the cosmos with its infrared eyes.
The telescope studied comets and asteroids, counted stars, scrutinized planets and galaxies, and discovered soccer-ball-shaped carbon spheres in space called buckyballs. Moving into its second decade of scientific scouting from an Earth-trailing orbit, Spitzer continues to explore the cosmos near and far.
«Read the rest of this article»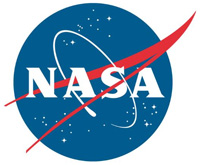 Pasadena, CA – Astronomers using NASA's Spitzer Space Telescope have spotted a young stellar system that "blinks" every 93 days. Called YLW 16A, the system likely consists of three developing stars, two of which are surrounded by a disk of material left over from the star-formation process.
As the two inner stars whirl around each other, they periodically peek out from the disk that girds them like a hula hoop. The hoop itself appears to be misaligned from the central star pair, probably due to the disrupting gravitational presence of the third star orbiting at the periphery of the system.
«Read the rest of this article»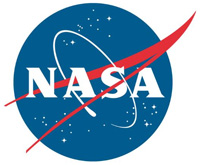 Washington, D.C. – Meteor showers have always captured peoples interests. In astronomy, there's nothing quite like a bright meteor streaking across the glittering canopy of a moonless night sky. The unexpected flash of light adds a dash of magic to an ordinary walk under the stars.
New research by NASA has just identified the most magical nights of all.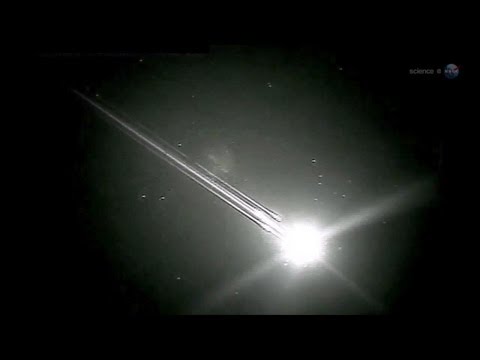 «Read the rest of this article»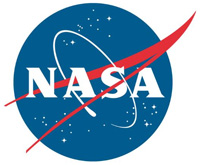 Pasadena, CA – Many young stars known to host planets also possess disks containing dust and icy grains, particles produced by collisions among asteroids and comets also orbiting the star. These debris disks often show sharply defined rings or spiral patterns, features that could signal the presence of orbiting planets.
Astronomers study the disk features as a way to better understand the physical properties of known planets and possibly uncover new ones.
«Read the rest of this article»