Topic: Planets
Written by Elizabeth Landau
NASA's Jet Propulsion Laboratory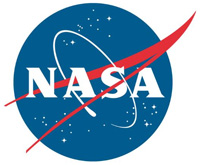 Pasadena, CA – Imagine you want to measure the size of a room, but it's completely dark. If you shout, you can tell if the space you're in is relatively big or small, depending on how long it takes to hear the echo after it bounces off the wall.
Astronomers use this principle to study objects so distant they can't be seen as more than points. In particular, researchers are interested in calculating how far young stars are from the inner edge of their surrounding protoplanetary disks. These disks of gas and dust are sites where planets form over the course of millions of years.
«Read the rest of this article»
Written by Whitney Clavin
NASA's Jet Propulsion Laboratory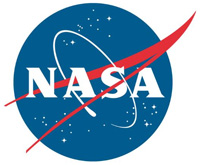 Pasadena, CA – In 2011, astronomers announced that our galaxy is likely teeming with free-floating planets. In fact, these lonely worlds, which sit quietly in the darkness of space without any companion planets or even a host sun, might outnumber stars in our Milky Way galaxy.
The surprising discovery begged the question: Where did these objects come from? Are they planets that were ejected from solar systems, or are they actually light-weight stars called brown dwarfs that formed alone in space like stars?
A new study using data from NASA's Wide-field Infrared Survey Explorer, WISE, and the Two Micron All Sky Survey, or 2MASS, provides new clues in this mystery of galactic proportions.
«Read the rest of this article»
Written by Molly Porter
NASA's Marshall Space Flight Center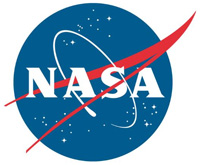 Huntsville, AL – For millennia, people on Earth have watched comets in the sky. Many ancient cultures saw comets as the harbingers of doom, but today scientists know that comets are really frozen balls of dust, gas, and rock and may have been responsible for delivering water to planets like Earth billions of years ago.
While comets are inherently interesting, they can also provide information about other aspects of our Solar System. More specifically, comets can be used as laboratories to study the behavior of the stream of particles flowing away from the Sun, known as the solar wind.
Recently, astronomers announced the results of a study using data collected with NASA's Chandra X-ray Observatory of two comets — C/2012 S1 (also known as "Comet ISON") and C/2011 S4 ("Comet PanSTARRS").
«Read the rest of this article»
Written by Whitney Clavin
NASA's Jet Propulsion Laboratory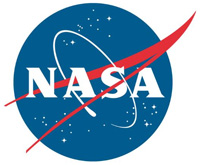 Pasadena, CA – Astronomers have made great strides in discovering planets outside of our solar system, termed "exoplanets." In fact, over the past 20 years more than 5,000 exoplanets have been detected beyond the eight planets that call our solar system home.
The majority of these exoplanets have been found snuggled up to their host star completing an orbit (or year) in hours, days or weeks, while some have been found orbiting as far as Earth is to the sun, taking one Earth year to circle.
«Read the rest of this article»
Written by DC Agle
NASA's Jet Propulsion Laboratory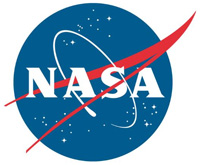 Pasadena, CA – NASA's Near-Earth Object Wide-field Survey Explorer (NEOWISE) mission has released its second year of survey data. The spacecraft has now characterized a total of 439 NEOs since the mission was re-started in December 2013. Of these, 72 were new discoveries.
Near-Earth Objects (NEOs) are comets and asteroids that have been nudged by the gravitational attraction of the giant planets in our solar system into orbits that allow them to enter Earth's neighborhood. Eight of the objects discovered in the past year have been classified as potentially hazardous asteroids (PHAs), based on their size and how closely their orbits approach Earth.
«Read the rest of this article»
Written by William Steigerwald / Nancy Neal Jones
NASA's Goddard Space Flight Center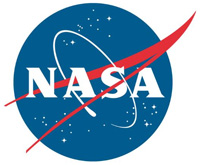 Greenbelt, MD – A new map of Mars' gravity made with three NASA spacecraft is the most detailed to date, providing a revealing glimpse into the hidden interior of the Red Planet.
"Gravity maps allow us to see inside a planet, just as a doctor uses an X-ray to see inside a patient," said Antonio Genova of the Massachusetts Institute of Technology (MIT), Cambridge. "The new gravity map will be helpful for future Mars exploration, because better knowledge of the planet's gravity anomalies helps mission controllers insert spacecraft more precisely into orbit about Mars"
«Read the rest of this article»
Written by Whitney Clavin
NASA's Jet Propulsion Laboratory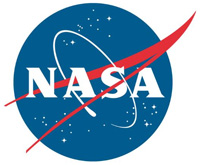 Pasadena, CA – The engineers huddled around a telemetry screen, and the mood was tense. They were watching streams of data from a crippled spacecraft more than 50 million miles away — so far that even at the speed of light, it took nearly nine minutes for a signal to travel to the spacecraft and back.
It was late August 2013, and the group of about five employees at Ball Aerospace in Boulder, Colorado, was waiting for NASA's Kepler space telescope to reveal whether it would live or die. A severe malfunction had robbed the planet-hunting Kepler of its ability to stay pointed at a target without drifting off course.
«Read the rest of this article»
Written by Dwayne Brown / Laurie Cantillo
NASA Headquarters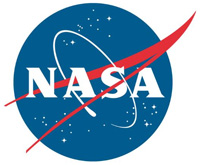 Washington, D.C. – NASA's Interior Exploration using Seismic Investigations, Geodesy and Heat Transport (InSight) mission to study the deep interior of Mars is targeting a new launch window that begins May 5th, 2018, with a Mars landing scheduled for November 26th, 2018.
InSight's primary goal is to help us understand how rocky planets — including Earth — formed and evolved. The spacecraft had been on track to launch this month until a vacuum leak in its prime science instrument prompted NASA in December to suspend preparations for launch.
«Read the rest of this article»
Written by Nicholas A. Veronico
SOFIA Science Center, NASA Ames Research Center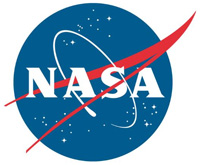 Moffett Field, CA – NASA's "flying" telescope, the Stratospheric Observatory for Infrared Astronomy (SOFIA) aboard a highly modified Boeing 747SP jetliner, began its fourth series of science flights on February 3rd, 2016.
This operational period, known as "Cycle 4," is a one-year-long observing period in which SOFIA is scheduled for 106 flights between now and the end of January 2017.
«Read the rest of this article»
Written by Whitney Clavin
NASA's Jet Propulsion Laboratory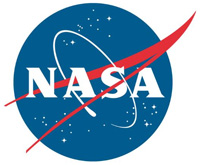 Pasadena, CA – After years of preparatory studies, NASA is formally starting an astrophysics mission designed to help unlock the secrets of the universe — the Wide Field Infrared Survey Telescope (WFIRST).
With a view 100 times bigger than that of NASA's Hubble Space Telescope, WFIRST will aid researchers in their efforts to unravel the secrets of dark energy and dark matter, and explore the evolution of the cosmos. It also will discover new worlds outside our solar system and advance the search for worlds that could be suitable for life.
«Read the rest of this article»