Topic: Planets
Written by Whitney Clavin
NASA's Jet Propulsion Laboratory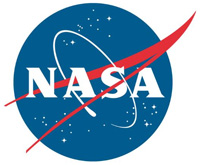 Pasadena, CA – A star called KIC 8462852 has been in the news recently for unexplained and bizarre behavior. NASA's Kepler mission had monitored the star for four years, observing two unusual incidents, in 2011 and 2013, when the star's light dimmed in dramatic, never-before-seen ways. Something had passed in front of the star and blocked its light, but what?
Scientists first reported the findings in September, suggesting a family of comets as the most likely explanation. Other cited causes included fragments of planets and asteroids.
«Read the rest of this article»
Written by Elizabeth Landau
NASA's Jet Propulsion Laboratory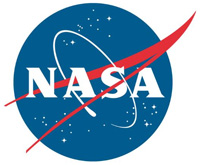 Pasadena, CA – NASA's Voyager 1 spacecraft made history in 2012 by entering interstellar space, leaving the planets and the solar wind behind. But observations from the pioneering probe were puzzling with regard to the magnetic field around it, as they differed from what scientists derived from observations by other spacecraft.
A new study offers fresh insights into this mystery. Writing in the Astrophysical Journal Letters, Nathan Schwadron of the University of New Hampshire, Durham, and colleagues reanalyzed magnetic field data from Voyager 1 and found that the direction of the magnetic field has been slowly turning ever since the spacecraft crossed into interstellar space.
«Read the rest of this article»
Science at NASA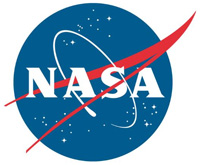 Washington, D.C. – Winter is approaching. The early, wakeful sunbeams of summer are a fading memory as October mornings grow dark and cold. Frankly, waking up isn't as easy as it used to be…..
Except this week.
In the days ahead, if you find yourself yawning over your morning coffee before sunrise, longing for repose, just take a look out the window. Three bright planets are converging in the eastern sky–and the view is an eye opener.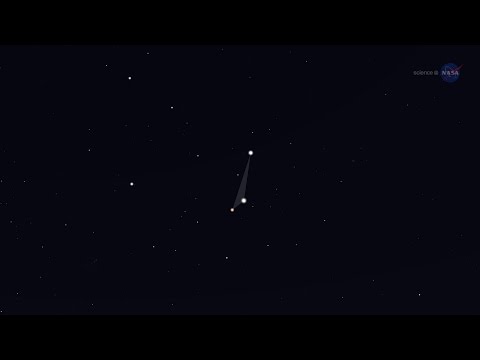 «Read the rest of this article»
Written by Bill Steigerwald
NASA Goddard Space Flight Center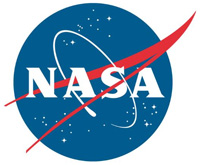 Greenbelt, MD – Comet Lovejoy lived up to its name by releasing large amounts of alcohol as well as a type of sugar into space, according to new observations by an international team. The discovery marks the first time ethyl alcohol, the same type in alcoholic beverages, has been observed in a comet.
The finding adds to the evidence that comets could have been a source of the complex organic molecules necessary for the emergence of life.
«Read the rest of this article»
Written by Maria Stothoff
Southwest Research Institute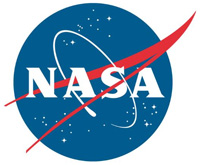 San Antonio, TX – In 14 papers published in the October 2015 Astrophysical Journal Supplement, scientists present findings from NASA's Interstellar Boundary Explorer, or IBEX, mission providing the most definitive analyses, theories and results about local interstellar space to date.
IBEX uses energetic neutral atom imaging to examine how our heliosphere, the magnetic bubble in which our sun and planets reside, interacts with interstellar space. IBEX created the first global maps showing these interactions and how they change over time. IBEX also directly measures interstellar neutral atoms flowing into the solar system; the journal's special issue focuses on these particles.
«Read the rest of this article»
Written by Donna Weaver / Ray Villard
Space Telescope Science Institute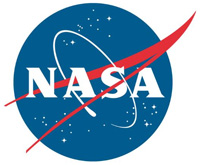 Baltimore, MD – Earth came early to the party in the evolving universe. According to a new theoretical study, when our solar system was born 4.6 billion years ago only eight percent of the potentially habitable planets that will ever form in the universe existed. And, the party won't be over when the sun burns out in another 6 billion years. The bulk of those planets – 92 percent – have yet to be born.
This conclusion is based on an assessment of data collected by NASA's Hubble Space Telescope and the prolific planet-hunting Kepler space observatory.
«Read the rest of this article»
Written by Joshua Buck
NASA Headquarters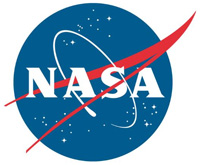 Washington, D.C. – NASA and The Aerospace Corporation of El Segundo, California, have received confirmation the Optical Communications and Sensor Demonstration (OCSD) CubeSat spacecraft is in orbit and operational. OCSD launched aboard an Atlas V rocket Thursday from the Vandenberg Air Force Base in California.
OCSD is the first in a new series of six NASA-managed technology demonstration missions set to launch during the coming months using CubeSats to test technologies that can enable new uses for these miniature satellites, which measure 10 cm x 10 cm x 10 cm (about 4 inches per side).
«Read the rest of this article»
NASA's Ames Research Center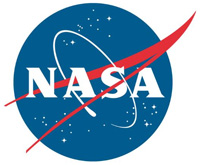 Moffett Field, CA – One of the best ways to learn how our solar system evolved is to look at younger star systems in the early stages of development. Recently, a team of astronomers including NASA scientists discovered a Jupiter-like planet within a young system that could serve as a decoder ring for understanding how planets formed around our sun.
The new planet, called 51 Eridani (Eri) b, is the first exoplanet discovered by the Gemini Planet Imager (GPI), a new instrument operated by an international collaboration, and installed on the 8-meter Gemini South Telescope in Chile.
«Read the rest of this article»
Written by Elizabeth Landau
NASA's Jet Propulsion Laboratory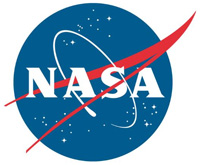 Pasadena, CA – Mysterious objects called brown dwarfs are sometimes called "failed stars." They are too small to fuse hydrogen in their cores, the way most stars do, but also too large to be classified as planets.
But a new study in the journal Nature suggests they succeed in creating powerful auroral displays, similar to the kind seen around the magnetic poles on Earth.
"This is a whole new manifestation of magnetic activity for that kind of object," said Leon Harding, a technologist at NASA's Jet Propulsion Laboratory, Pasadena, California, and co-author on the study.
«Read the rest of this article»
Written by Whitney Clavin
NASA's Jet Propulsion Laboratory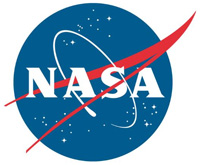 Pasadena, CA – NASA's Kepler mission has confirmed the first near-Earth-size planet in the "habitable zone" around a sun-like star. This discovery and the introduction of 11 other new small habitable-zone candidate planets mark another milestone in the journey to finding another "Earth."
The newly discovered Kepler-452b is the smallest planet to date discovered orbiting in the habitable zone — the area around a star where liquid water could pool on the surface of an orbiting planet — of a G2-type star, like our sun. The confirmation of Kepler-452b brings the total number of confirmed planets to 1,030.
«Read the rest of this article»