Topic: Planets
Written by Elizabeth Landau
NASA's Jet Propulsion Laboratory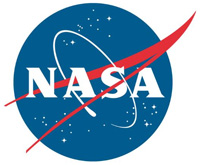 Pasadena, CA – In 1936, the young star FU Orionis began gobbling material from its surrounding disk of gas and dust with a sudden voraciousness. During a three-month binge, as matter turned into energy, the star became 100 times brighter, heating the disk around it to temperatures of up to 12,000 degrees Fahrenheit (7,000 Kelvin). FU Orionis is still devouring gas to this day, although not as quickly.
This brightening is the most extreme event of its kind that has been confirmed around a star the size of the sun, and may have implications for how stars and planets form. The intense baking of the star's surrounding disk likely changed its chemistry, permanently altering material that could one day turn into planets.
«Read the rest of this article»
Written by Steve Koppes
University of Chicago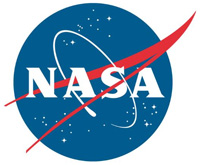 Chicago, IL – The four planets of the Kepler-223 star system appeared to have little in common with the planets of our own solar system today. But a new study using data from NASA's Kepler space telescope suggests a possible commonality in the distant past.
The Kepler-223 planets orbit their star in the same configuration that Jupiter, Saturn, Uranus and Neptune may have had in the early history of our solar system, before migrating to their current locations.
«Read the rest of this article»
Written by Felicia Chou
NASA Headquarters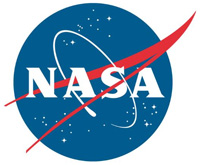 Washington, D.C. – NASA's Kepler mission has verified 1,284 new planets — the single largest finding of planets to date.
"This announcement more than doubles the number of confirmed planets from Kepler," said Ellen Stofan, chief scientist at NASA Headquarters in Washington. "This gives us hope that somewhere out there, around a star much like ours, we can eventually discover another Earth."
Analysis was performed on the Kepler space telescope's July 2015 planet candidate catalog, which identified 4,302 potential planets. For 1,284 of the candidates, the probability of being a planet is greater than 99 percent – the minimum required to earn the status of "planet."
«Read the rest of this article»
NASA Headquarters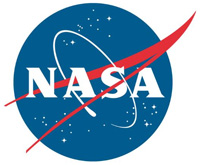 Washington, D.C. – Pluto behaves less like a comet than expected and somewhat more like a planet like Mars or Venus in the way it interacts with the solar wind, a continuous stream of charged particles from the sun.
This is according to the first analysis of Pluto's interaction with the solar wind, funded by NASA's New Horizons mission and published today in the Journal of Geophysical Research – Space Physics by the American Geophysical Union (AGU).
«Read the rest of this article»
NASA's Johnson Space Center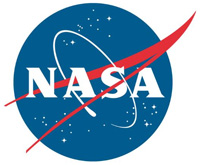 Houston, TX – Astronomers using the TRAPPIST telescope at ESO's La Silla Observatory have discovered three planets with sizes and temperatures similar to those of Venus and Earth, orbiting an ultra-cool dwarf star just 40 light-years from Earth.
Michaël Gillon of the University of Liège in Belgium, leading a team of astronomers including Susan M. Lederer of NASA Johnson Space Center, have used the TRAPPIST telescope to observe the star 2MASS J23062928-0502285, now also known as TRAPPIST-1.
They found that this dim and cool star faded slightly at regular intervals, indicating that several objects were passing between the star and the Earth.
«Read the rest of this article»
Written by Whitney Clavin
NASA's Jet Propulsion Laboratory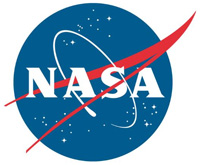 Pasadena, CA – We humans might not be the only ones to ponder our place in the universe. If intelligent aliens do roam the cosmos, they too might ask a question that has gripped humans for centuries: Are we alone?
These aliens might even have giant space telescopes dedicated to studying distant planets and searching for life. Should one of those telescopes capture an image of our blue marble of a planet, evidence of forests and plentiful creatures would jump out as simple chemicals: oxygen, ozone, water and methane.
«Read the rest of this article»
Written by Elizabeth Landau
NASA's Jet Propulsion Laboratory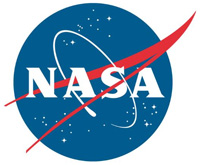 Pasadena, CA – Imagine you want to measure the size of a room, but it's completely dark. If you shout, you can tell if the space you're in is relatively big or small, depending on how long it takes to hear the echo after it bounces off the wall.
Astronomers use this principle to study objects so distant they can't be seen as more than points. In particular, researchers are interested in calculating how far young stars are from the inner edge of their surrounding protoplanetary disks. These disks of gas and dust are sites where planets form over the course of millions of years.
«Read the rest of this article»
Written by Whitney Clavin
NASA's Jet Propulsion Laboratory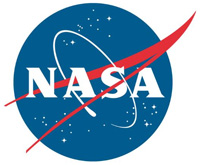 Pasadena, CA – In 2011, astronomers announced that our galaxy is likely teeming with free-floating planets. In fact, these lonely worlds, which sit quietly in the darkness of space without any companion planets or even a host sun, might outnumber stars in our Milky Way galaxy.
The surprising discovery begged the question: Where did these objects come from? Are they planets that were ejected from solar systems, or are they actually light-weight stars called brown dwarfs that formed alone in space like stars?
A new study using data from NASA's Wide-field Infrared Survey Explorer, WISE, and the Two Micron All Sky Survey, or 2MASS, provides new clues in this mystery of galactic proportions.
«Read the rest of this article»
Written by Molly Porter
NASA's Marshall Space Flight Center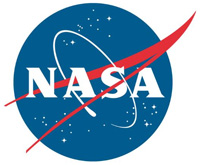 Huntsville, AL – For millennia, people on Earth have watched comets in the sky. Many ancient cultures saw comets as the harbingers of doom, but today scientists know that comets are really frozen balls of dust, gas, and rock and may have been responsible for delivering water to planets like Earth billions of years ago.
While comets are inherently interesting, they can also provide information about other aspects of our Solar System. More specifically, comets can be used as laboratories to study the behavior of the stream of particles flowing away from the Sun, known as the solar wind.
Recently, astronomers announced the results of a study using data collected with NASA's Chandra X-ray Observatory of two comets — C/2012 S1 (also known as "Comet ISON") and C/2011 S4 ("Comet PanSTARRS").
«Read the rest of this article»
Written by Whitney Clavin
NASA's Jet Propulsion Laboratory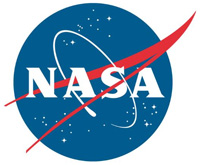 Pasadena, CA – Astronomers have made great strides in discovering planets outside of our solar system, termed "exoplanets." In fact, over the past 20 years more than 5,000 exoplanets have been detected beyond the eight planets that call our solar system home.
The majority of these exoplanets have been found snuggled up to their host star completing an orbit (or year) in hours, days or weeks, while some have been found orbiting as far as Earth is to the sun, taking one Earth year to circle.
«Read the rest of this article»