Topic: Planets
Written by Naomi Seck
NASA's Goddard Space Flight Center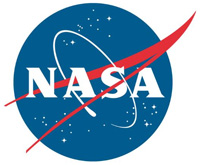 Greenbelt, MD – Some 10,500 years ago, hunters gathered each year near the Beaver River in what is now western Oklahoma. There, they funneled bison into narrow, dead-end arroyos — steep gullies cut into the hillside by the river — where they killed them en masse, sliced off the choicest meat and left behind piles of skeletons.
Walk through western Oklahoma today and there is little visible evidence of that ancient landscape, much less the hunting expeditions it hosted. Few bison remain, and dirt and rocks have filled in many of the arroyos.
«Read the rest of this article»
Written by DC Agle
NASA's Jet Propulsion Laboratory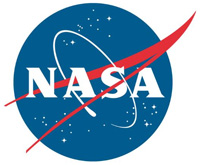 Pasadena, CA – A new image of comet 67P/Churyumov-Gerasimenko was taken by the European Space Agency's (ESA) Rosetta spacecraft shortly before its controlled impact into the comet's surface on September 30th, 2016. Confirmation of the end of the mission arrived at ESA's European Space Operations Center in Darmstadt, Germany, at 4:19am PDT (7:19am EDT / 1:19pm CEST) with the loss of signal upon impact.
The final descent gave Rosetta the opportunity to study the comet's gas, dust and plasma environment very close to its surface, as well as take very high-resolution images.
«Read the rest of this article»
Written by Guy Webster
NASA's Jet Propulsion Laboratory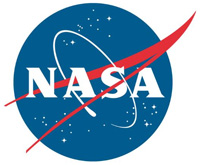 Pasadena, CA – NASA is moving forward with a spring 2018 launch of its InSight mission to study the deep interior of Mars, following final approval this week by the agency's Science Mission Directorate.
The Interior Exploration using Seismic Investigations, Geodesy and Heat Transport (InSight) mission was originally scheduled to launch in March of this year, but NASA suspended launch preparations in December due to a vacuum leak in its prime science instrument, the Seismic Experiment for Interior Structure (SEIS).
«Read the rest of this article»
Written by Elaine Hunt
NASA's Goddard Space Flight Center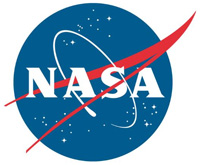 Greenbelt, MD – As the search for life on distant planets heats up, NASA's Transiting Exoplanet Survey Satellite (TESS) is bringing this hunt closer to home. Launching in 2017-2018, TESS will identify planets orbiting the brightest stars just outside our solar system using what's known as the transit method.
When a planet passes in front of, or transits, its parent star, it blocks some of the star's light. TESS searches for these telltale dips in brightness, which can reveal the planet's presence and provide additional information about it.
«Read the rest of this article»
Written by Elizabeth Landau
NASA's Jet Propulsion Laboratory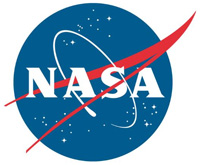 Pasadena, CA – An international team of astronomers has discovered and confirmed a treasure trove of new worlds using NASA's Kepler spacecraft on its K2 mission. Out of 197 initial planet candidates, scientists have confirmed 104 planets outside our solar system. Among the confirmed is a planetary system comprising four promising planets that could be rocky.
These four planets, all between 20 and 50 percent larger than Earth by diameter, are orbiting the M dwarf star K2-72, found 181 light-years away in the direction of the Aquarius constellation. The host star is less than half the size of the sun and less bright.
«Read the rest of this article»
Written by Elizabeth Landau
NASA's Jet Propulsion Laboratory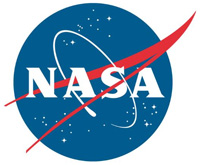 Pasadena, CA – In 1936, the young star FU Orionis began gobbling material from its surrounding disk of gas and dust with a sudden voraciousness. During a three-month binge, as matter turned into energy, the star became 100 times brighter, heating the disk around it to temperatures of up to 12,000 degrees Fahrenheit (7,000 Kelvin). FU Orionis is still devouring gas to this day, although not as quickly.
This brightening is the most extreme event of its kind that has been confirmed around a star the size of the sun, and may have implications for how stars and planets form. The intense baking of the star's surrounding disk likely changed its chemistry, permanently altering material that could one day turn into planets.
«Read the rest of this article»
Written by Steve Koppes
University of Chicago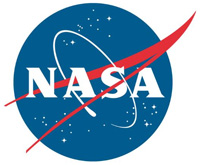 Chicago, IL – The four planets of the Kepler-223 star system appeared to have little in common with the planets of our own solar system today. But a new study using data from NASA's Kepler space telescope suggests a possible commonality in the distant past.
The Kepler-223 planets orbit their star in the same configuration that Jupiter, Saturn, Uranus and Neptune may have had in the early history of our solar system, before migrating to their current locations.
«Read the rest of this article»
Written by Felicia Chou
NASA Headquarters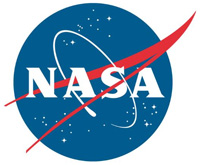 Washington, D.C. – NASA's Kepler mission has verified 1,284 new planets — the single largest finding of planets to date.
"This announcement more than doubles the number of confirmed planets from Kepler," said Ellen Stofan, chief scientist at NASA Headquarters in Washington. "This gives us hope that somewhere out there, around a star much like ours, we can eventually discover another Earth."
Analysis was performed on the Kepler space telescope's July 2015 planet candidate catalog, which identified 4,302 potential planets. For 1,284 of the candidates, the probability of being a planet is greater than 99 percent – the minimum required to earn the status of "planet."
«Read the rest of this article»
NASA Headquarters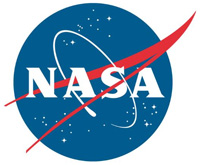 Washington, D.C. – Pluto behaves less like a comet than expected and somewhat more like a planet like Mars or Venus in the way it interacts with the solar wind, a continuous stream of charged particles from the sun.
This is according to the first analysis of Pluto's interaction with the solar wind, funded by NASA's New Horizons mission and published today in the Journal of Geophysical Research – Space Physics by the American Geophysical Union (AGU).
«Read the rest of this article»
NASA's Johnson Space Center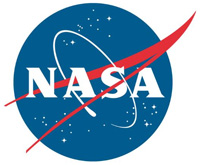 Houston, TX – Astronomers using the TRAPPIST telescope at ESO's La Silla Observatory have discovered three planets with sizes and temperatures similar to those of Venus and Earth, orbiting an ultra-cool dwarf star just 40 light-years from Earth.
Michaël Gillon of the University of Liège in Belgium, leading a team of astronomers including Susan M. Lederer of NASA Johnson Space Center, have used the TRAPPIST telescope to observe the star 2MASS J23062928-0502285, now also known as TRAPPIST-1.
They found that this dim and cool star faded slightly at regular intervals, indicating that several objects were passing between the star and the Earth.
«Read the rest of this article»