Topic: Pluto
Written by Bill Steigerwald / Nancy Jones
NASA Goddard Space Flight Center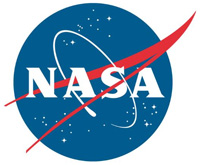 Greenbelt, MD – Heat generated by the gravitational pull of moons formed from massive collisions could extend the lifetimes of liquid water oceans beneath the surface of large icy worlds in our outer solar system, according to new NASA research.
This greatly expands the number of locations where extraterrestrial life might be found, since liquid water is necessary to support known forms of life and astronomers estimate there are dozens of these worlds.
"These objects need to be considered as potential reservoirs of water and life," said Prabal Saxena of NASA's Goddard Space Flight Center in Greenbelt, Maryland, lead author of the research published in Icarus November 24th.
«Read the rest of this article»
Written by Carol Rasmussen
NASA's Earth Science News Team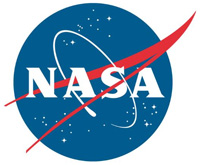 Washington, D.C. – As a young scientist, Tony del Genio of NASA's Goddard Institute for Space Studies in New York City met Clyde Tombaugh, the discoverer of Pluto.
"I thought, 'Wow, this is a one-time opportunity,'" del Genio said. "I'll never meet anyone else who found a planet."
That prediction was spectacularly wrong. In 1992, two scientists discovered the first planet around another star, or exoplanet, and since then more people have found planets than throughout all of Earth's preceding history.
«Read the rest of this article»
NASA Ames Research Center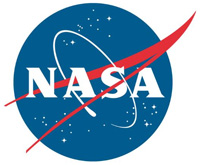 Moffett Field, CA – Researchers on the flying observatory SOFIA, the Stratospheric Observatory for Infrared Astronomy, are preparing for a two-minute opportunity to study the atmosphere of Neptune's moon Triton as it casts a faint shadow on Earth's surface. This is the first chance to investigate Triton's atmosphere in 16 years.
On October 5th, as Triton passes in front of a faraway star it will block the star's light in an eclipse-like event called an occultation. During the celestial alignment, the team aboard the specially equipped Boeing 747SP aircraft will make observations of the distant star's light as it passes through Triton's atmosphere.
«Read the rest of this article»
Written by Frank Tavares
NASA's Ames Research Center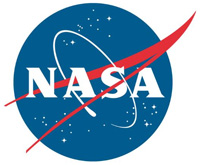 Mountain View, CA – NASA's New Horizons mission revolutionized our knowledge of Pluto when it flew past that distant world in July 2015. Among its many discoveries were images of strange formations resembling giant knife blades of ice, whose origin had remained a mystery.
Now, scientists have turned up a fascinating explanation for this "bladed terrain": the structures are made almost entirely of methane ice, and likely formed as a specific kind of erosion wore away their surfaces, leaving dramatic crests and sharp divides.
«Read the rest of this article»

Nashville, TN – On August 19th, 2017, Adventure Science Center will open Nashville's first, large-scale, public, virtual reality installation with custom-designed experiences created in partnership with Nashville developers, BlackBox Simulations. The VR experience features cutting-edge technology that tracks a user's physical position.
This allows the user complete freedom to explore a truly immersive experience. Guests who've purchased indoor tickets for the Music City Solar Eclipse Festival & Viewing Party on August 19th, 20th, or 21st will be the first to experience the new VR installation and will have exclusive access on those days.
«Read the rest of this article»
NASA Ames Research Center
SOFIA Science Center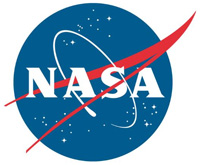 Moffett Field, CA – On July 10th, researchers using NASA's Stratospheric Observatory for Infrared Astronomy, or SOFIA, will attempt to study the environment around a distant Kuiper Belt Object, 2014 MU69, which is the next flyby target for NASA's New Horizons spacecraft.
When New Horizons flies by it, MU69 will be the most distant object ever explored by a spacecraft, over a billion miles farther from our sun than Pluto. This ancient Kuiper Belt object is not well understood because it is faint, small (likely 12-25-mile (20-40-kilometer across, or possibly even smaller according to recent ground-based observations), and very far away (approximately 4.1 billion miles from Earth).
«Read the rest of this article»
Written by Andrew Good
NASA's Jet Propulsion Laboratory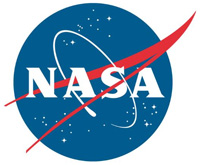 Pasadena, CA – A mechanical rover inspired by a Dutch artist. A weather balloon that recharges its batteries in the clouds of Venus.
These are just two of the five ideas that originated at NASA's Jet Propulsion Laboratory in Pasadena, California, and are advancing for a new round of research funded by the agency.
In total, the space agency is investing in 22 early-stage technology proposals that have the potential to transform future human and robotic exploration missions, introduce new exploration capabilities, and significantly improve current approaches to building and operating aerospace systems.
«Read the rest of this article»
NASA Headquarters
How time and our spacecraft fly – especially when you're making history at 32,000 miles (51,500 kilometers) per hour.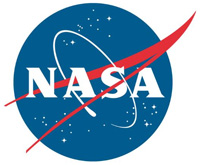 Washington, D.C. – Continuing on its path through the outer regions of the solar system, NASA's New Horizons spacecraft has now traveled half the distance from Pluto – its storied first target – to 2014 MU69, the Kuiper Belt object (KBO) it will fly past on January 1st, 2019.
The spacecraft reached that milestone at midnight (UTC) on April 3rd – or 7:00pm CT on April 2nd – when it was 486.19 million miles (782.45 million kilometers) beyond Pluto and the same distance from MU69.
«Read the rest of this article»
NASA Headquarters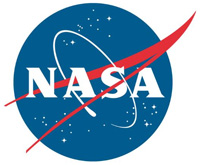 Washington, D.C. – As Super Bowl LI in Houston Texas approaches and players, coaches and a host of personnel behind the scenes prepare for the big game in Space City, NASA remains on the cutting edge of human space exploration, setting its sights on the journey to Mars.
A football player's journey to the end zone, though, has a lot more in common to space exploration than one might think.
Here are five similarities.
«Read the rest of this article»
NASA's Ames Research Center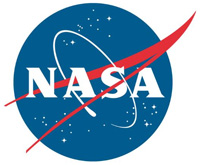 Moffett Field, CA – New observations show that Ceres, the largest body in the asteroid belt, does not appear to have the carbon-rich surface composition that space- and ground-based telescopes previously indicated.
Using data primarily from NASA's Stratospheric Observatory for Infrared Astronomy, SOFIA, a team of astronomers has detected the presence of substantial amounts of material on the surface of Ceres that appear to be fragments of other asteroids containing mostly rocky silicates.
«Read the rest of this article»