Topic: Politics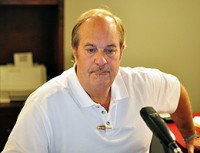 Clarksville TN – There are no words to describe the events of last week.   The senseless killings of innocent children, at Christmas, is something that I don't think any of us ever "get over."  But with the dominance of social media in our lives, this tragedy has the opportunity to tear each of us, and our friends and family, apart.
It didn't take long after the news broke in Newtown Connecticut for both sides of the gun debate to find it's way on Facebook and Twitter.  I saw some pretty offensive "posts" in my thread, and some very irresponsible comments by politicians on the national stage, using this tragedy to "politicize" their agenda. «Read the rest of this article»
Let me set the stage a bit… It's just after 6:00am on Wednesday morning, the day after the election, and I'm driving down to Cleveland TN to work on another LASATERS® store with our franchisee. There are more than a few things on my mind (businesses, election results, future, travel schedule, etc.). My mind is going non-stop and my heart is still pumping abnormally fast as I recount the election results of the previous night. I figure, "I've got 3.5 hours to drive – I'll figure it all out on the way, or, at least get a handle on planning, projections, future business plans (now that capitalism is under full attack) and how to manage 3 businesses successfully with a government that is obviously more for themselves than the people."
Just my thoughts. Not exactly a great way to start my day. «Read the rest of this article»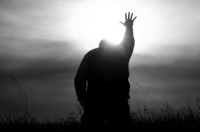 I started my morning with prayer (good time). Then, I ate (good food). Then, I praised the Lord on the way to LASATERS® in Cleveland this morning (Great Peace). Ahh, a great start to a great day! And THEN, I got on facebook. Wow. What the was I thinking? I should have known better.
The first post I saw was a status of a friend requesting prayer for her sister who is deathly ill. The next few posts I saw were political. That's enough to take a peaceful, joy-filled morning, and throw it out the window. I've been guilty of this, I know it, by adding more frustration with our political and economical climate in a post than I should have. But, this morning, was a little more than I could bear. I knew better. I knew that it was time to quickly close that window and turn on more worship music – in a hurry! «Read the rest of this article»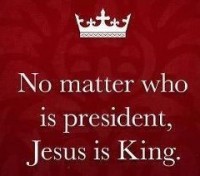 I've been reading a lot lately about people who are not going to vote or who are going to vote specifically for someone other than the two main nominees for US President. That is where this all comes from…
The reason we vote, friends, is to nominate who we feel will be the best leader and manager of our country's affairs. This is just like a company promoting someone within to CEO/President. If you are an employee of a company and are asked to nominate the next CEO (yes, I know they're nominated by votes by the board of directors – just bear with me here), you know that whomever you select will be directly responsible for the economics of your household; income, insurance, cost of living, etc. There are other variables, of course, but that sums it up. «Read the rest of this article»
There's certainly no shortage of bad news today.  With so much media available to us, and with so many media outlets struggling, the old adage "bad news sells" has never been more obvious. Everywhere you turn you're surrounded by bad news.  It's no wonder we're all stressed and angry.
And it's going to get worse if we don't do something about it.
Remember the days when the media just reported the facts?
Remember when the media wasn't so slanted and biased?
Remember when public officials were intimidated and afraid of the media?
Not anymore. «Read the rest of this article»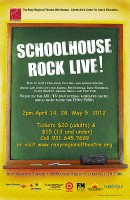 Clarksville, TN – Class is in session this spring at the Roxy Regional Theatre!  For three Saturday afternoons beginning April 14th, the Roxy instructs a whole new generation to "Unpack Your Adjectives," "Do the Circulation" and meet up at "Conjunction Junction" with the pop-culture phenomenon "Schoolhouse Rock Live!"
Based on the Emmy Award-winning 1970s Saturday morning cartoon series, this family-friendly musical teaches history, grammar, math, science and politics through clever, tuneful songs and an energetic cast of characters portrayed by Melanie Beck, Josh Bernaski, Ryan Bowie, Hannah Church, Matt DuMont, Regan Featherstone, Ashley Laverty, Rob Rodems, Cassie Thompson and Kendall Anne Thompson. «Read the rest of this article»
Clarksville, TN – In a follow-up to a previous story about the 2012 redistricting of Tennessee voting districts, Lt. Governor Ron Ramsey reminds citizens that if you want to take part in the process, you have until November 1 to give your suggestions.  This year's Senate redistricting process is the first in history that will be open to any Tennessee citizen with access to a computer. Submissions are due by Tuesday, November 1st.
Last month the Lt. Governor made clear his commitment to an efficient and open Senate redistricting process by placing an unprecedented amount of information and data online for use by the general public. "I'm so glad to live in an age where both the political will and the technological tools exist to allow this kind of open process," said Ramsey. «Read the rest of this article»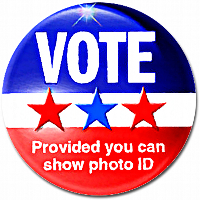 I have been crying "foul" on the voter ID law since it was first proposed in Tennessee. Now, an election law expert in Washington has expressed alarm at the number of states enacting such laws. The Tennessee law took effect July 1 this year.
In a U.S. Supreme Court challenge to an Indiana voter ID law, 250 cases of alleged voter fraud cited, only nine involved a person allegedly voting under someone else's name.
Across the country, the situation is essentially the same. Even where there is some evidence of voter fraud, it rarely involved someone voting under an assumed identity. Voter fraud most often involves vote buying, ballot-box stuffing, absentee ballots, or felons voting in situations prohibited by state election laws. Voter ID laws don't address any of those problems. «Read the rest of this article»
Just when I make a statement that there are no real statesmen left, Lamar Alexander jumps up to remind me he is still on the scene.
Tennessee's senior senator has stepped down from his leadership role in the Republican Senate leadership as a move of principle over politics. How encouraging! «Read the rest of this article»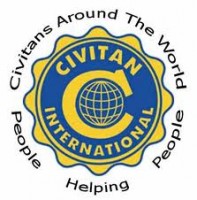 Cunningham, TN – The 103rd annual Lone Oak Picnic will be held Saturday, July 30th, 2011, in Cunningham, TN, from 9:00am to 3:00pm featuring old time BBQ, political speeches, gospel and bluegrass music, inflatables, and car show.  Location is between Highway 13 and Alonzo Place, just west of the Hwy 48/13 split.
The Lone Oak Picnic is a tradition dating back to 1908, and once again Central Civitan Club is proud to host this wholesome, fun, community and family event. All are welcome.
«Read the rest of this article»