Topic: Power Outage

Clarksville, TN – CDE Lightband has scheduled two momentary electrical outages to replace a damaged pole on Sunday, August 23rd.
The first outage will occur at 12:01am for one to two minutes and affect approximately 850 customers in the following areas: Riverside Drive from Cumberland Drive to Hickory Grove Road, Riverwood Place, Southern Parkway, Talton Drive, Greenland Farms Drive, Ambleside Drive. (Greenland Farms, The Landings, Riverwood Place, Southern Hills, Benton Park)
The second outage will affect the same customers at approximately 6:00am when crews tie the new pole into the electrical system. This outage should also last approximately one to two minutes.

Clarksville, TN – The Clarksville Department of Electricity is getting reports of trees on lines and lines down across town.
If you see a line down, stay away, keep others away, and call CDE at 931.648.8151.

Clarksville, TN – The Clarksville Department of Electricity reports that power for most of St. Bethlehem (Wilma Rudolph Boulevard) area has been restored.
CDE has approximately 5,000 without power primarily in the Madison Street, 41-A Bypass, Ashland City Road area.

Clarksville, TN – The Clarksville Department of Electricity currently has approximately 9,000 customers without power. St. Bethlehem and areas around the 41-A Bypass are primarily affected. CDE is also aware of other scattered outage across town. Crews are working to restore power to multiple areas at this time.
Report outages at 931.648.8151 or online at www.clarksvillede.com

Clarksville, TN – The Clarksville Department of Electricity reports power outages that are affecting approximately 6500 customers.
The outage affects areas around Paradise Hill Road, Crossland Avenue, Riverside Drive to Cumberland Drive, East and West Happy Hollow, Highway 12, Baltimore Drive, Queens Bluff, Paradise Hill Road, Oriole Circle, Golf Club Lane, Memorial Drive, Madison Street, Liberty Parkway, Thompkins Lane, Colonial Court and surrounding areas.
Crews and engineers are working to restore power as quickly as possible.
Clarksville, TN – A small fire in the electrical/mechanical room at the Clarksville Marina has caused power outages throughout the Marina and the Freedom Point building in Liberty Park.
Indications are that an animal may have gotten into the wiring and caused the fire. Clarksville Fire Rescue responded and there were no injuries. «Read the rest of this article»

Clarksville, TN – EMA Director Jerry Buchanan closed the Emergency Operations Center at 10:00pm tonight. The EOC will reopen at 5:00am to monitor morning road conditions and calls for service.
From 4:00pm until 9:30pm, 49 crashes were reported to the E911 Center. Thirty-one of those crashes were inside the Clarksville city limits and eighteen were on county roads. «Read the rest of this article»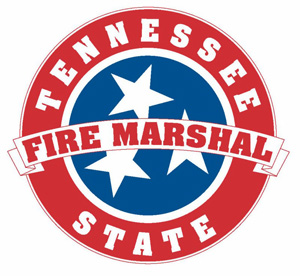 Nashville, TN – As winter weather rolls through the Volunteer State leaving a trail of frozen pipes, power outages and house fires in its wake, the State Fire Marshal's Office wants to remind Tennesseans how crucial it is to keep fire safety in mind during the winter months.
"Brutally cold weather can drastically increase fire risks during what is already a peak season for residential fires," said Tennessee Department of Commerce and Insurance Commissioner Julie Mix McPeak. "It is crucial to make fire safety a priority in and around our homes to avoid the devastation that can accompany frigid temperatures." «Read the rest of this article»
Clarksville, TN – This morning, the Court Center experienced a power outage and was running on generators. CDE responded and quickly started working on the problem.
The power has been restored at the Courts Center.
Clarksville, TN – The Court Center is currently experiencing a power outage and running on generators. This means that the elevators are not working, garage doors are not working and Clerk windows are closed.
CDE is working on the issue and hopes to have it resolved shortly.