Topic: Power Outage
Clarksville, TN – A small fire in the electrical/mechanical room at the Clarksville Marina has caused power outages throughout the Marina and the Freedom Point building in Liberty Park.
Indications are that an animal may have gotten into the wiring and caused the fire. Clarksville Fire Rescue responded and there were no injuries. «Read the rest of this article»

Clarksville, TN – EMA Director Jerry Buchanan closed the Emergency Operations Center at 10:00pm tonight. The EOC will reopen at 5:00am to monitor morning road conditions and calls for service.
From 4:00pm until 9:30pm, 49 crashes were reported to the E911 Center. Thirty-one of those crashes were inside the Clarksville city limits and eighteen were on county roads. «Read the rest of this article»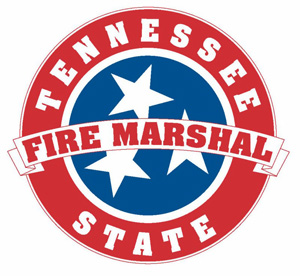 Nashville, TN – As winter weather rolls through the Volunteer State leaving a trail of frozen pipes, power outages and house fires in its wake, the State Fire Marshal's Office wants to remind Tennesseans how crucial it is to keep fire safety in mind during the winter months.
"Brutally cold weather can drastically increase fire risks during what is already a peak season for residential fires," said Tennessee Department of Commerce and Insurance Commissioner Julie Mix McPeak. "It is crucial to make fire safety a priority in and around our homes to avoid the devastation that can accompany frigid temperatures." «Read the rest of this article»
Clarksville, TN – This morning, the Court Center experienced a power outage and was running on generators. CDE responded and quickly started working on the problem.
The power has been restored at the Courts Center.
Clarksville, TN – The Court Center is currently experiencing a power outage and running on generators. This means that the elevators are not working, garage doors are not working and Clerk windows are closed.
CDE is working on the issue and hopes to have it resolved shortly.

Dickson, TN – The American Red Cross shelter at the Walnut Street Church of Christ has closed. One resident stayed at the shelter overnight on Wednesday, after they were unable to return home due to an extended power outage after Sunday's ice storm. «Read the rest of this article»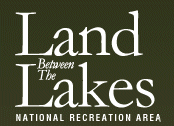 Golden Pond, KY – Electric, phone, and water services have been restored at Land Between The Lakes (LBL) National Recreation Area.
The Administrative Office, Wranglers Campground, and the Golden Pond Visitor Center and Planetarium have reopened. The Elk & Bison Prairie will remain closed until ice-packed road conditions improve. «Read the rest of this article»
Clarksville, TN – The Clarksville Department of Electricity reports all power has been restored, according to their system reports. If you are still without power, or having issues, please call 931.648.8151.
CDE would like to say "Thank You" to our customers for your patience over the last few days. Our crews, engineers and dispatchers have worked extremely hard to get your power restored as safely and quickly as possible.
Clarksville, TN – As of 4:30pm, the Clarksville Department of Electricity estimate less than 25 customers remain without power.
These are scattered isolated areas that crews are getting to as quickly as possible. Most involved trees or lines down.
Clarksville, TN – The Clarksville Department of Electricity reports two large scale outages right now that affects approximately 2400 customers.
The following areas are affected: 101st Parkway from Fort Campbell Boulevard to Kenwood School Complex, Fort Campbell Boulevard from 101st to Ashbury Drive, Peachers Mill Road from Abraham Drive to Mary's Oak Drive, Ringgold Road from 101st to Brentwood Subdivision, McClardy Road, Pine Mountain Road, Bunker Hill Road and surrounding areas. «Read the rest of this article»