Topic: Power Outage

Clarksville, TN – Some wires have burned down behind the Madison Street Kroger store and it will be necessary to take the substation circuit out of service for a few minutes while the crew makes the repair.
This short outage will affect about 600 customers in this general area.
Clarksville, TN – A utility pole was struck by a vehicle on Fort Campbell Boulevard near Cunningham Lane. Power is out in this general area, while the crews are working on this pole. Clarksville Department of Electricity expects power to be restored within 30-45 minutes.
There are currently scattered power outages on Crossland Avenue, Spring Creek Court and Woodland Drive Crews are on site.
Clarksville, TN – Linemen for the Clarksville Department of Electricity were making preparations for the scheduled electrical outage on Sunday morning from 12:01am until 4:00am when an unexpected outage occurred.
CDE Linemen were working to route power around the substation on Paradise Hill Road to limit the number of customers who would be affected a  planned early morning maintenance outage, when jumpers connecting two different power lines burned out causing unplanned outages in the southern portions of Clarksville served by the District Substation.
CDE Linemen located the burned out jumpers behind Two Rivers Mall and expect to have power fully restored in just a few minutes. The District Substation provides electrical services to 6747 customers.
«Read the rest of this article»
Charter Revisions
Clarksville, TN -  Late yesterday afternoon Mayor McMillan notified the council that work would resume on Tuesday, August 30th at 2:30pm at City Hall on the Charter Revisions. The Montgomery County Legislative delegation will be in attendance and all council members are invited to attend and participate.
City Legal Results: The city has won another court case. This case was Ken Moore (police officer discharged for violation of CPD policy) vs City. This was a federal court case and the jury found that the city had no violations or liability with any of the claims asserted by the Plaintiff. «Read the rest of this article»
Clarksville, TN – Currently we are estimating about 600 customers are without power.
We currently have 40 separate outage areas. Primarily in the southern part of the city. «Read the rest of this article»
Clarksville, TN – As of 7:30pm, we now estimate 700 customers remain without power.
Crews are currently working in the following areas: Rocky Hill, Rossview Road/Virginia Hills, Dunlop Lane near the hospital, Madison Street/Golf Club Lane, Porters Bluff/Glenwood. «Read the rest of this article»
Clarksville, TN - As of 1:00pm, we do not have any circuits still down, so all outages are scattered and isolated for the most part. All CDE crews are working and we have crews from neighboring communities assisting with the restoration process.  «Read the rest of this article»
Clarksville, TN – As of 8:00am 5/26/11, we estimate 3,000 customers remain without power due to the severe storm that rolled through Clarksville overnight.
There are trees down and wire down in many areas within the city limits.
«Read the rest of this article»
"When in doubt, throw it out," says Tennessee public health official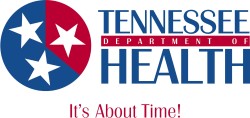 Nashville, TN - Due to power outages experienced in storm and flood-impacted areas across the state, the Tennessee Department of Health is reminding affected residents of the importance of food safety.
To ensure public health and wellness, a senior department official is urging individuals to throw away all perishable food that may have been exposed to temperatures above 40 degrees Fahrenheit for two hours or more. «Read the rest of this article»

Clarksville, TN – As of 1:00pm, Saturday April 30th, we estimate less than 40 customers remain without power. Most of these are individual cases. We have crews designated to three different areas of town; North, South and St. Bethlehem.
We expect to have these customers back in service today, unless they have damage to their property that has not been repaired.