Topic: psychology

Clarksville, TN - A pair of senior Austin Peay State University football players, offensive tackle Ben Stansfield and defensive lineman Iosua Siliva, have been named Capital One Second-Team Division I Academic All-Americans, as selected by the College Sports Information Directors of America (CoSIDA).
«Read the rest of this article»

Clarksville, TN – Rising senior pole vaulter Molly Basch, of the Austin Peay State University women's track and field team, has been named to the College Sports Information Director's of America (CoSIDA) Academic All-District III women's track and field/cross country team for the 2012-13 academic year.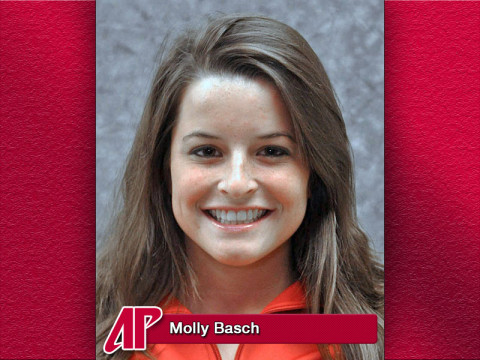 «Read the rest of this article»
Reed Harper, Tatiana Ariza, Nikki Doyle and Tyler Rogers take top honors

Clarksville, TN – Austin Peay State University's athletic department handed out its individual/team honors and awards for the 2012-13 school year, at the Dunn Center April 29th, with a local product and a transfer taking home the events top award.
«Read the rest of this article»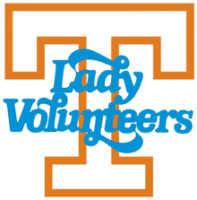 Knoxville, TN – Former Northeast High School and University of Tennessee guard Kamiko Williams, from Clarksville, TN,  celebrated and reflected on the end of one season Monday night and turned her focus toward a new one on Tuesday afternoon, as she met with the media at Pratt Pavilion.
After attending the Volscars, UT's year-end Athletics Awards Banquet, Williams returned to her apartment Monday night to do some homework. That kind of commitment enabled her to graduate from college in only three years and begin work on a second degree.
«Read the rest of this article»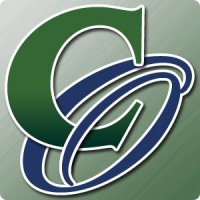 Clarksville, TN -  One of the many reasons so many people enjoy our website is that we're local folks who know our community. We're not trying to be anything we're not.  While so many websites continue to follow the failing newspaper model, Clarksville Online has and always will be reliable source of local news, sports, religion, opinion and more.  Those who contribute to our site know that they have the freedom to share their opinions without restriction, or corporate influence.
Refreshing isn't it? «Read the rest of this article»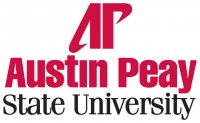 Clarksville, TN – Beginning with the Spring 2013 semester, students at Austin Peay State University will be able to earn their degrees faster so they can seek employment sooner after graduation.
That's because APSU has launched the new Three-Year Bachelor's Degree, as well as the 3+1 Bachelor's to Master's program. «Read the rest of this article»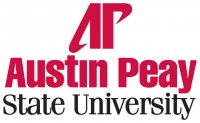 Clarksville, TN – When a student comes to Austin Peay State University wanting to be a doctor, he or she can pretty much major in any field. Typically, students enroll in biology, chemistry or psychology programs, but a few have been known to get degrees in subjects such as English or history.
"But they have to fulfill a number of prerequisites in order to go to med school," Dr. Cindy Taylor, professor of biology, said.
Those prerequisites include several courses in science-related fields, such as biology and chemistry, and many professional health graduate programs mandate that students complete a certain number of volunteer hours and job-shadowing experiences before they apply for admission.  «Read the rest of this article»

Clarksville, TN – Two faculty members at Austin Peay State University have achieved recent noteworthy accomplishments.
Dr. Phyllis Camilleri, professor of geology, published two geologic maps and accompanying texts with the Nevada Bureau of Mines and Geology.  One is titled "Geologic map of the northern Pequop Mountains, Elko County, Nevada" and the other is "Geologic map of the Wood Hills, Elko County, Nevada." This work summarizes six seasons of geologic field work in the Nevada high desert.
Dr. Stephen Truhon, associate professor of psychology, presented a paper, titled "Deployment and Its Relationship to Equal Opportunity and Organizational Effectiveness," at the International Military Testing Association conference held in September in Lucerne, Switzerland.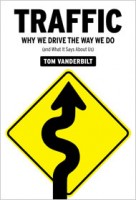 By Vanderbilt's definition, I am an "extreme commuter". I commute 2 hours, everyday, for over 12 years. That's roughly 6,000 hours or the equivalent of 3 years of 40 hours work weeks battling traffic and sitting in traffic jams. Naturally, I was drawn to this book.
I did have concerns that the book could be dreadfully boring. However, I was pleasantly surprised at how Vanderbilt kept my interest; I couldn't put the book down. He does a stunning job of reducing decades of research into a 286 page book.
The book is not just on traffic congestion. It discusses at length issues of engineering, driver psychology, and traffic issues world wide. Instead of summarizing what the book is about, it may be better to list some of the questions/topics addressed by Vanderbilt: «Read the rest of this article»
In our better moments we wish to be better listeners. Reaching such a goal, though, requires discipline, patience, understanding and practice. In such endeavors, there will also inevitably be failures, times when we review a conversation and kick ourselves for missing the opportunity to be better communicators.
One avenue to becoming a better listener is to employ a system identified in psychology as reflective listening. It continues to be popular in teaching parents an effective means of communicating with children. It is also an invaluable technique for building bridges of communication. It is indispensable in teaching relational skills in college. It is used by progressive business brokers too. Even the military appreciate reflective listening. While in the Army I taught NCOs and officers the intricacies of this skill. Yes, even in such an autocratic system there is a place for listening. «Read the rest of this article»