Topic: Publishers Clearing House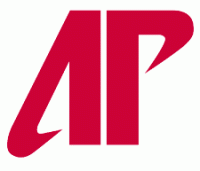 Clarksville, TN – With another week of Austin Peay State University spirit patrol ready to hit campus, it appears that the initial nomenclature of "Peay Prize Patrol" will have to be reshaped after a kind cease and desist letter from Publishers Clearing House found its way to the Dunn Center, Tuesday.
For the time being, the program will continue at Austin Peay with the headline name in limbo.
«Read the rest of this article»
On Thursday morning the Publishers Clearing House Prize Patrol came to town. They were looking for Mrs. Cindy Milliron. After picking up a dozen roses, and a big bundle of balloons from Four Seasons Florist on Wilma Rudolph Blvd, we loaded up and headed to her  home.
The prize is part of a nationwide blitz, with one lucky winner in each of 101 cities. "Some folks don't believe that we are "for real" or that we really give away real big checks" said Dave Sayer, the Prize Patrol Chief who appears in the company's TV commercials. "All across the country we're awarding 101 "Reality Checks" of $10,000 each – We are giving away over a million dollars – to show that winning at Publishers Clearing House and pch.com is a definite reality."
«Read the rest of this article»