Topic: Pulitzer Prize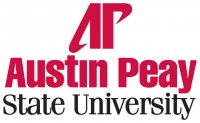 Clarksville, TN – Sue Freeman Culverhouse, staff writer for Clarksvilleonline.com, has just released her new book, Tennessee Literary Luminaries: From Cormac McCarthy to Robert Penn Warren (The History Press, Charleston, SC, 2013).
Already receiving rave reviews, Tennessee Literary Luminaries encompasses the biographies of 11 Tennessee authors: Robert Penn Warren, Alex Haley, Cormac McCarthy, William Gay, Peter Taylor, Eleanor Ross Taylor, Alice Randall, A. Scott Pearson, Bud Willis, Amy Greene and Marshall Chapman.
«Read the rest of this article»
Clarksville, TN – If you haven't read Rheta Grimsley Johnson's books, you're missing several great reads. Her latest, Hank Hung the Moon (NewSouth Books, Montgomery, Alabama: 2012), is a description of the influence of Hank Williams on Southern life and Southerners in particular
A finalist for the Pulitzer Prize for commentary, Johnson writes a column that appears in about 50 newspapers throughout the U.S. She has reported for United Press International, the Memphis Commercial Appeal, and the Atlanta Journal-Constitution.
Some of her other awards include the Ernie Pyle Memorial Award for human interest writing, the Headliner Award for commentary, and the American Society of Newspaper Editors' Distinguished Writing Award for commentary.
«Read the rest of this article»
Clarksville, TN – Robert Penn Warren is the only writer to date with three Pulitzer Prizes, two in poetry and one in fiction. In 1980, he was awarded the Presidential Medal of Freedom by President Jimmy Carter, and in 1986, Warren was named the first Poet Laureate Consultant in Poetry by the Library of Congress.
His senior year was spent at Clarksville High School prior to his attending Vanderbilt University. Although he had been appointed to the U.S. Naval Academy, he was unable to enter school there because during the summer, his brother had tossed either a stone or piece of coal that landed in Robert Penn's eye; this eventually resulted in blindness and the removal of his left eye. While at Vanderbilt, Warren became a member of a writers' group known as The Fugitives and the rest is history. «Read the rest of this article»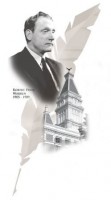 Clarksville, TN – Petite Marianne Walker scooped the entire literary world when she discovered primary material not available to the other three writers who had penned biographies of Margaret Mitchell. Starting out on a quest to seek information about John Marsh, a native of Maysville, Kentucky not far from Mrs. Walker's home, she found a wealth of letters between Margaret Mitchell and John Marsh that his family members had saved.
According to amazon.com, Marianne Walker, a native of Monroe, Louisiana, is a retired professor of English and Philosophy at Henderson (Kentucky) Community College. Walker is the author of "Margaret Mitchell and John Marsh: The Love Story Behind Gone With the Wind" and "When Cuba Conquered Kentucky." She has written for the New York Times and The Louisville-Courier-Journal Sunday Magazine. Walker and her husband, Ulvester, live in Henderson, Kentucky.
«Read the rest of this article»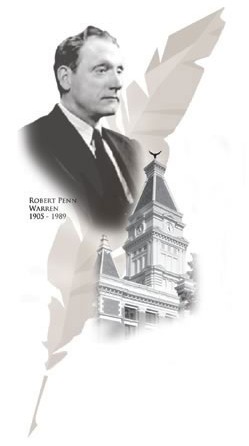 Clarksville, TN – The Clarksville Arts and Heritage Development Council is pleased to announce the Eighth Annual Clarksville Writers Conference, being held June 7th and 8th, 2012, on the campus of Austin Peay State University.
We are very honored to have as this year's keynote speaker Alex S. Jones, Pulitzer Prize-winning journalist, author of Losing the News: The Future of the News that Feeds Democracy, and co-author of The Patriarch: The Rise and Fall of the Bingham Dynasty with Susan E. Tifft.
Jones, who is currently the director of the Joan Shorenstein Center on the Press, Politics and Public Policy at Harvard's John F. Kennedy School of Government, will speak at the conference banquet at the Clarksville Country Club on the evening of Thursday, June 7th. «Read the rest of this article»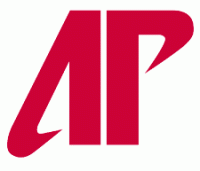 Clarksville, TN – Ask the average college-bound high school student who Robert Penn Warren is and you might hear that the student has no idea that he was a writer.
Most probably the student wouldn't be able to tell you that Warren was a graduate of Clarksville High School in 1921 or that he was born in Guthrie, Kentucky.
Even fewer would know that he is uniquely the winner of three Pulitzer Prizes, one for fiction and two for poetry; no other Pulitzer Prize winner can claim this accolade. «Read the rest of this article»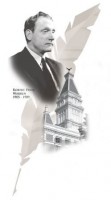 Clarksville, TN – Rheta Grimsley Johnson is such an unassuming, self-deprecating person you might not know from what she tells you when she begins speaking that she's a celebrated columnist, the author of Charles Schultz's biography, and a novelist with two marvelous books under her belt. She's also been awarded the National Pacemaker Award, the Ernie Pyle Memorial Award, the Headliner Award, the American Society of Newspaper Editors' Distinguished Writing Award and has been inducted into the Scripps Howard Newspaper Editorial Hall of Fame.
She has written for United Press International, The Auburn Plainsman, The Commercial Appeal (Memphis), and the Atlanta Journal-Constitution. Her syndicated column now appears in 150 newspapers.
As icing on the cake, she was one of three finalists for the Pulitzer Prize for commentary in 1991. «Read the rest of this article»
This is the first of a series of articles about the Seventh Annual Writers' Conference held at Austin Peay University on July 14th-15th, 2011.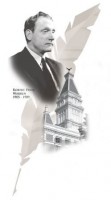 Clarksville, TN – Presented by Clarksville Arts & Heritage Development Council with a grant from Tennessee Arts Commission, the Clarksville Writer's Conference was held in last week in Austin Peay State University's Morgan University Center. The Conference drew people from all over the United States for a wonderful banquet, along with two days of book readings and writing workshops.
Writing is not a job or a hobby or a profession. Writing is a compulsion. People who are writers write because they must. It is usually the way they process the world around them and if they don't write, they feel like they are not living, only existing.
«Read the rest of this article»
"Doubt can be a bond as powerful and sustaining as certainty. When you are lost, you are not alone."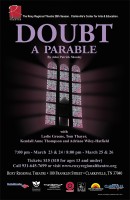 Clarksville, TN – The Roxy Regional Theatre has started a very limited run of the drama Doubt. The play has received rave reviews and awards during its main stage run, including multiple Tony Awards, several Drama Desk Awards, the Lucille Lortel Award, a Pulitzer Prize for Drama, the New York Drama Critics Circle Best Play Award, and the Theater World Award. Miramax released a movie version of the play in 2008 featuring Philip Seymour Hoffman and Meryl Streep.
I went into this having already seen the movie, and can safely say that the Roxy Performance was simply outstanding. I will stack Tom Thayer, Leslie Green, Kendall Anne Thompson, and Adriane Wiley-Hatfield up against Philip Seymour Hoffman, Meryl Streep, Amy Adams, and Viola Davis any day! The Roxy's production of DOUBT is directed by John McDonald and features a stellar cast of Roxy veterans.
«Read the rest of this article»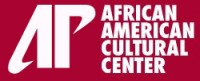 In honor of the U.S. armed forces and in celebration of Women's History Month, Austin Peay State University will feature a Pulitzer Prize-winning journalist who penned a book as a letter to her son about his father who was killed overseas.
Dana Canedy, author of the critically acclaimed memoir, "A Journal for Jordan: A Story of Love and Honor," will be the keynote speaker at 7 p.m., Thursday, March 25 in the Clement Auditorium. The event – sponsored by the Wilbur N. Daniel African American Cultural Center and Student Affairs – is free and open to the public on a first-come, first-served basis.
Following her presentation, Canedy will be available for questions and a book signing. Books are available for purchase in the Ann Ross Bookstore on campus.
"A Journal for Jordan" is the story of her fiancé, the late 1st Sgt. Charles Monroe King, who wrote a 200-page journal for their infant son in case he did not return from the war on Iraq. «Read the rest of this article»