Topic: Rabbits
Austin Peay State University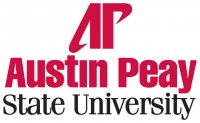 Clarksville, TN – The Austin Peay State University campus isn't simply a home for some 11,000 students. Squirrels, rabbits, birds and a few feral cats have also taken up residence in the bushes and trees surrounding the red brick, Georgian-style buildings.
They come here because of the abundance of food, water and shelter, but they stay because the campus offers these creatures a safe place to raise their young.
«Read the rest of this article»

Nashville, TN – The Tennessee Wildlife Resources Agency has been informed that the Tennessee's Natural Resources Conservation Service (NRCS) has recently received $778,044 in additional funding to help crop and livestock producers through the Environmental Quality Incentives Program (EQIP).
Producers in areas designated as either D3 Drought, Extreme or D4 Drought  exceptional on the recent July 2012 U.S. Drought Monitor maps for Tennessee are eligible to apply for selected conservation practices. These areas include Benton, Carroll, Crockett, Dyer, Fayette, Gibson, Haywood, Henry, Houston, Humphreys, Lake, Lauderdale, Montgomery, Obion, Shelby, Stewart, Tipton, and Weakley counties. «Read the rest of this article»

Frederick, MD — American gardeners face frustrating problems with their edible or ornamental gardens. These problems are caused by many different pests. Here are MasterGardening.com's Top 10 garden pests and control tips:
Deer. These peaceful animals were tabbed as causing the most widespread damage in a USDA national survey. Clean up all unharvested fruits and vegetables. If you still see signs of deer damage — torn leaves or bark scraped off trees — you can try deer repellants, scaring devices or fencing. «Read the rest of this article»