Topic: Rabies

Nashville, TN – The recent finding of a bat infected with rabies in Tennessee is a reminder these helpful, flying insect eaters should not be handled by humans.
Although only a few bats are identified with rabies in Tennessee each year, it can only take one contact with an infected bat to transmit the fatal disease. The last human case of rabies in Tennessee occurred over a decade ago when contact with a bat occurred but was not reported.
«Read the rest of this article»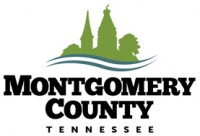 Montgomery County, TN – Montgomery County Animal Control and Adoption Service was called to a home on Tuesday, where a person was bitten by a potentially rabid bat inside of their house.
The bat was caught by an Animal Control officer and taken to a local veterinarian. The bat was humanely euthanized and submitted to the state public health laboratory where it tested positive for rabies. «Read the rest of this article»

Nashville, TN –  Most Tennesseans have never seen an animal with rabies or known a family who has lost a loved one to the deadly disease.
While that's a testament to vigorous statewide rabies vaccination efforts that started in 1954, the Tennessee Department of Health is reminding residents this disease could make a comeback if people become complacent. «Read the rest of this article»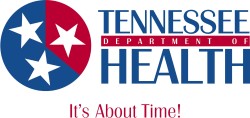 Nashville, TN – While there are health challenges in every season, the summer months are loaded with potential risks and hazards that help fill up emergency rooms and generate unnecessary misery.
Most injuries and illnesses occurring from July through September can be avoided with a liberal application of prevention. «Read the rest of this article»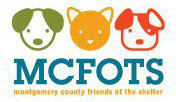 Clarksville, TN – Dr. Ron Whitford at the St. Bethlehem Animal Clinic has taken a pro-active approach to helping control the animal population in Clarksville-Montgomery County. Considered one of the best in his field, Dr. Whitford has secured grants that are available to pet owners who delay getting their pets spayed or neutered because of the cost.
"We've been hearing about a spay-neuter clinic here for years, and we still don't have one, so I decided to find the grants that are out there so we can get this problem under control." said Whitford.  "Working with the Montgomery County Friends of the Shelter, we're getting the word out to pet owners that you can afford this procedure, and you need to take responsibility for your pet and get this done." «Read the rest of this article»
Funding made possible through "Animal Friendly" license plate sales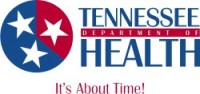 Nashville, TN – The Tennessee Department of Health is now accepting applications for the Animal Friendly Spay/Neuter Grant program. Grants provided through this program support low-cost spay and neuter programs for dogs and cats in Tennessee and are funded through sales of Animal Friendly license plates. «Read the rest of this article»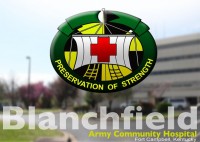 Fort Campbell, KY – Blanchfield Army Community Hospital staff members have completed a 100-percent review of all Post Deployment Health Assessments and Post Deployment Health Reassessments forms processed since September 1st, 2011. These assessments are given to all Soldiers to determine their medical readiness.
The Army Surgeon General, Lt. Gen. Patricia D. Horoho, directed all five regional Army medical commands to conduct the records review after a Soldier self-reported in October 2011 a feral dog bite that had happened while he was deployed. «Read the rest of this article»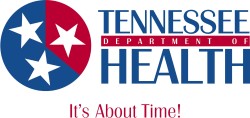 Nashville, TN – The Tennessee Departments of Health and Agriculture announce that rabies has been diagnosed in two horses. One horse, submitted for testing in January 2012, died in rural Rutherford County, and the other was submitted in February from Marshall County.
Both horses had a type of rabies virus found in skunks in Tennessee, although it is not known how they were infected. «Read the rest of this article»
Tennessee Works With USDA, Other Southeast States to Prevent Raccoon Rabies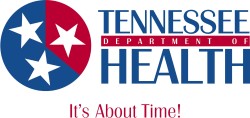 Nashville, TN – The Tennessee Department of Health is working with the United States Department of Agriculture to help prevent rabies by distributing oral rabies vaccine for wild raccoons along Tennessee's borders with Alabama, Georgia, North Carolina and Virginia. The annual baiting program administered by USDA's Animal and Plant Health Inspection Service, Wildlife Services, will begin in Tennessee on September 30th, 2011.
"Control of raccoon rabies is vital to public health, and we are pleased to be part of this important and effective program to reduce rabies in wildlife, which helps prevent transmission to people, pets and livestock," said Health Commissioner John Dreyzehner, MD, MPH, FACOEM. «Read the rest of this article»
Residents Must Anticipate, Prepare For Encounters

People affected by the floods should take precautions not only from contaminated water but also with unfamiliar and wild animals as they return to homes to begin the clean-up process. Pets left behind during emergency evacuations and wild animals forced from their natural habitats could pose a risk of injury. Adults and children should not touch, attempt to feed or handle any wild or unfamiliar domestic animals, especially those that appear to be sick or injured. People should also stay away from dead animals.
"Normally docile pets can be disoriented or act aggressively," said Tennessee's Health Commissioner Susan R. Cooper, MSN, RN. "To protect family members, friends and neighbors as well as your animals, leash your pets or keep them in a secure area to minimize contact with wild and other animals that might be loose." «Read the rest of this article»