Topic: Radical Mission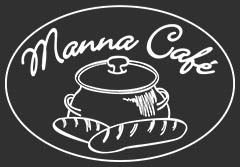 Clarksville, TN – On Saturday, April 28th, 2018 the Manna Café Ministries will conduct a Mobile Pantry food giveaway in partnership with Radical Mission. The Mobile Pantry will be at First Church of the Nazarene at 150 Richview Road, Clarksville.
This event will begin at 10:00am. Anyone in the community needing assistance with groceries is welcome. One food box per household. A valid ID must be presented.
«Read the rest of this article»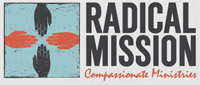 Clarksville, TN – Radical Mission hosted its 10th Annual Warm Souls at APSU's Morgan Center Saturday, with more than 1,000 people showing up for a hot Christmas meal, and much more.
Clarksville Mayor Kim McMillan, a longtime supporter of the program, stood at the doorway and greeted guests as they entered the 2nd floor ballroom.
«Read the rest of this article»
Clarksville, TN – Clarksville Transit System is offering several free services to help residents cope with the hustle and bustle of the holiday season.
On Saturday, December 23rd, 2017 CTS will offer free rides to all passengers to help with last-minute holiday shopping trips. So make your list, check it twice and then sit back and let CTS do the driving.
«Read the rest of this article»

Clarksville, TN – A few weeks before Christmas; on a cold December morning, a crowd gathered at the Coldwell Banker Conroy, Marable & Holleman office on Wilma Rudolph Boulevard.  15 Families had been selected to receive a wonderful Christmas gift. One child from each family would soon be boarding the Coldwell Banker Clarksville Olde Town Trolley to shop for Christmas presents for their families.
"It's great," said Mark Holleman. "I think it's fantastic. And like I said, I think the agents will receive as much out of taking these kids shopping, as the kids will get out of shopping for their families." The realtors mission was to give back to the community by ensuring that these kids and their families had a wonderful Christmas.
«Read the rest of this article»
Clarksville, TN – Clarksville Mayor Kim McMillan will join the City of Clarksville Office of Housing and Community Development to host a Homeless Solutions Forum on Tuesday, May 20th, 2014 from 9:00am–3:00pm.
The forum will be held at Freedom Point in Liberty Park. «Read the rest of this article»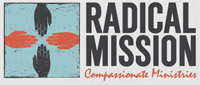 Clarksville, TN – Come out Christmas Eve to Radical Mission's Annual Warm Souls Christmas Celebration.
This Celebration is for all of our friends and neighbors in the Clarksville community who are struggling in this economy (Jobless, Homeless, Fixed incomes, or Working) as well as those who are feeling alone this Christmas.
Come and find rest for your Soul!
«Read the rest of this article»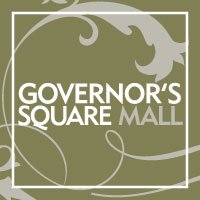 Clarksville, TN – Starting this Friday, December 7th, from 10:00am-1:00pm at Governor's Square Mall, Radical Mission will be collecting canned food and non-perishable food items at each mall entrance. Please help them in their mission to feed the hungry of Clarksville.
They'll be at the main mall entrances on Monday, Wednesday and Fridays through December 19th.
Clarksville, TN – Random Acts of Kindness have received national media attention this year and I am grateful to the many citizens of our country for this. I want to take this opportunity to recognize and salute the citizens of Clarksville & Montgomery County for their Random Acts of Kindness and caring spirit during this Christmas Season.
I have witnessed citizens from every walk of life ringing the Salvation Army Bells to help others. Our Clarksville Police and Sheriff's Departments have stepped up helping to provide food and Christmas for others in our community. «Read the rest of this article»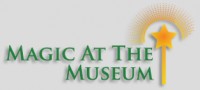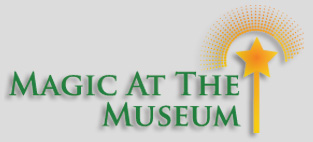 Clarksville, TN – On Saturday, Russ Nowack of Hocus Pocus Entertainment headlined the final Magic at the Museum show for 2011. Produced by Bonehead Promotions Magic at the Museum is held at the Customs House Museum in Clarksville Tennessee. This was the third show for who he headlined the first and last shows of the 2011 season,he also served as preshow entertainment on another.
Hank Bonecutter's Bonehead Promotions produces Magic at the Museum, reflecting on the first season he said, "The first year of Magic at the Museum was a huge success we enjoyed working with our presenting sponsors Maurice and Terri Vaughn's Maurice Vaughn's Better Homes and Garden Hometown Connection, and the Customs House Museum to present the series of magic shows that raised money for wonderful causes, while being a great time for the kids."
«Read the rest of this article»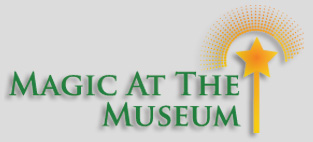 Clarksville, TN – Magic at the Museum returns just in time for Christmas to the Customs House Museum.  Sponsored by Better Homes and Garden Real Estate, children of all ages will be entertained with balloon tricks, face painting and an incredible stage show featuring magician Russ Nowack.
The fun begins at 2:00pm when the Customs House opens its doors for a free tour of the museum, while children get their faces painted and watch balloon artists shape their favorite balloon character. «Read the rest of this article»