Topic: Ray Stanford
Written by Ashley Hume and Patrick Lynch
NASA's Goddard Space Flight Center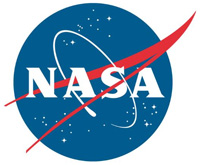 Greenbelt, MD – A slab of sandstone discovered at NASA's Goddard Space Flight Center contains at least 70 mammal and dinosaur tracks from more than 100 million years ago, according to a new paper published January 31st in the journal Scientific Reports. The find provides a rare glimpse of mammals and dinosaurs interacting.
The tracks were discovered by Ray Stanford — a local dinosaur track expert whose wife, Sheila, works at Goddard. After dropping off Sheila at work one day in 2012, Stanford spotted an intriguing rock outcropping behind Shelia's building on a hillside. Stanford parked his car, investigated, and found a 12-inch-wide dinosaur track on the exposed rock.
«Read the rest of this article»
Written by Karl B. Hille
NASA's Goddard Space Flight Center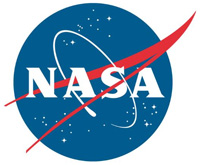 Greenbelt, MD – A grouping of 110 to 112 million-year-old dinosaur footprints pressed into mud from the Cretaceous Period have now been safely moved from their original setting on the grounds of NASA's Goddard Space Flight Center in Greenbelt, MD.
Until further scientific study is possible, the footprints, now wrapped in protective material, will be stored on the Goddard campus.
«Read the rest of this article»