Topic: Raymond James Investment Services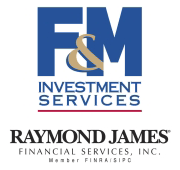 Clarksville, TN – Retirement is a time to enjoy family, hobbies, travel, volunteering, and maybe even taking a job that sounds fun and keeps you active. You may be in great health today and can't imagine a time when you wouldn't be able to do all the things you've dreamed about.
While we all hope to live independently throughout retirement and plan to take care of ourselves, it's still wise to put contingency plans into place, to shock-proof our financial and estate plans just in case.
«Read the rest of this article»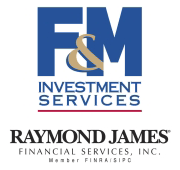 Clarksville, TN – The FOMC minutes (from the July 26th-27th policy meeting) showed that officials were divided on the timing of the next rate hike. Some felt that the labor market had already tightened enough and that the Fed risked generating financial excesses by keeping rates so low for so long.
Others felt that there was plenty of time to wait for more information and that it would be harder to correct course if the Fed moved too rapidly. Among voting FOMC members, the hawkish view (those wanting to raise rates sooner rather than later) appeared to be a minority.
«Read the rest of this article»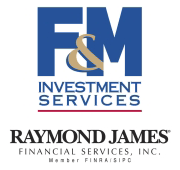 Clarksville, TN – As you consider a long, happy retirement, give some thought to the largest aspects of your budget.
Where your money actually goes may surprise you.
Wealth alone cannot buy a quality retirement any more than it can buy happiness – but having a solid financial foundation can make those years more enjoyable.
«Read the rest of this article»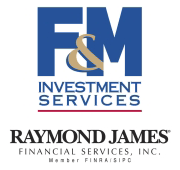 Clarksville, TN – The economic data remained consistent with moderate economic growth and low inflation. Retail sales figures for July disappointed, coming in below expectations (but partly offset by upward revisions to June).
Preliminary productivity figures for the second quarter were weak (averaging a 0.5% annual rate over the last five years). Jobless claims remained very low. The Producer Price Index fell more than expected and pipeline pressures remained mild or slightly deflationary.
«Read the rest of this article»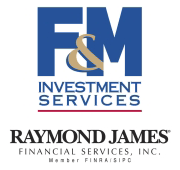 Clarksville, TN – As expected, the Federal Open Market Committee left short-term interest rates unchanged. In its policy statement, the FOMC noted that "on balance, payrolls and other labor market indicators point to some increase in labor utilization in recent months."
More importantly, "near-term risks to the economic outlook have diminished." Kansas City Fed President Esther George dissented in favor of raising the federal funds target range by 25 basis points (to 0.50% to 0.75%).
«Read the rest of this article»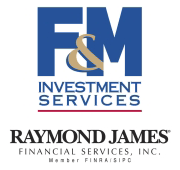 Clarksville, TN – It's a fact: People love to get something for free, whether they need it or not. Often those freebies pile up or sit unused.
For example, nearly 75% of airline miles go unredeemed every year, according to Consumer Reports, and a third of credit card rewards points gather digital dust, representing $16 billion in value, a 2011 study by Colloquy shows. What if you could turn those free perks into a charitable gift instead?
Here are several ways to turn your excess into meaningful extras for your favorite charities.
«Read the rest of this article»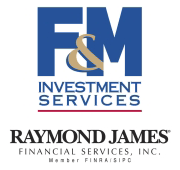 Clarksville, TN – The economic data calendar was thin and reports were of little consequence for the markets. As expected, the European Central Bank left short-term interest rates unchanged and did not alter its asset purchase plans.
ECB President Draghi indicated that policymakers were encouraged by the financial stability following the initial reaction to the Brexit vote. He also said that more information will become available over time and the ECB would act using all possible tools "if needed."
«Read the rest of this article»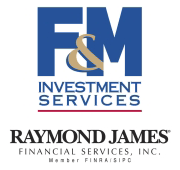 Clarksville, TN – The economic data were generally on the strong side of expectations. Retail sales rose 0.6% in June (median forecast: +0.2%), but figures for April and May were revised down (still a strong quarter).
Industrial production rose 0.6%, but that largely reflected a rebound in auto output (which had fallen in May). Ex-autos, manufacturing output was flat (-0.2% y/y, consistent with a soft patch, not a recession).
«Read the rest of this article»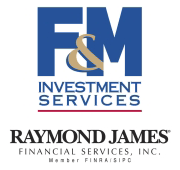 Clarksville, TN – More than 40% of couples recently unveiled that they don't know how much their partner earns. And 1 in 10 couldn't guess within a $25,000 margin of error.
These couples, who share their lives together, have no idea what their total household income is. Yet, the majority of those same couples claim they regularly have open conversations about their finances. There's a disconnect somewhere.
The Couples Retirement Study by Fidelity Investments revealed that many couples could stand to dive a little deeper when it comes to their joint financial lives.
«Read the rest of this article»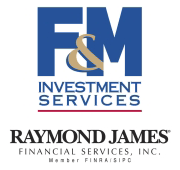 Clarksville, TN – Imagine this. You've spent decades working, saving and planning for your version of the ideal retirement.
But life decides to throw a little kink into your plans. Your company was just acquired, and your boss is now strongly encouraging you to take an early retirement – five years before you're ready.
«Read the rest of this article»