Topic: Raymond James Investment Services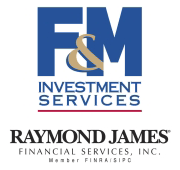 Clarksville, TN – Global worries continued, but the U.S. stock market rebounded somewhat after a sharp slide on Wednesday, lending hope to the view that the worst is behind us. Oil prices also improved, but it's not clear whether the global outlook was helped by higher oil prices or the other way around.
Yields on long-term Treasuries fell on the flight to safety, but that was partly unwound as global worries eased at the end of the week. Investors also took encouragement from European Central Bank President Draghi's comments that the ECB will review and reconsider its policy outlook in March.
«Read the rest of this article»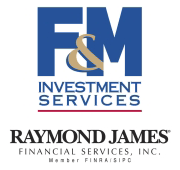 Clarksville, TN – The first three trading weeks of the year have been marked by volatility in the domestic and global equity markets, garnering the attention of investors and the financial media.
There's a lot going on with stocks stumbling, bond yields falling and oil prices declining. So, it may be helpful to separate the noise from the underlying fundamentals.
Despite slowdowns in China and Europe, domestic economic growth has held up fairly well, supported by job growth and stronger consumer spending power.
«Read the rest of this article»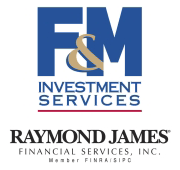 Clarksville, TN – The important economic data reports were bunched up on Friday. December retail sales results were somewhat disappointing. Industrial production was weighed down by mild temperatures (lower output of utilities) and a further contraction in energy exploration.
Manufacturing output edged down modestly, mixed across sectors, but generally soft over the last several months. The New York Fed's Empire State Manufacturing Index fell sharply in January.
«Read the rest of this article»
Start the New Year right by reviewing and revamping your financial plan.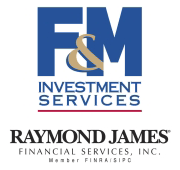 Clarksville, TN – Instead of hauling out those familiar New Year's resolutions about eating less and exercising more, how about focusing on something that's also very good for you in the long run- and even sooner? We're talking about your financial plan – your fiscal health, if you will.
The approach of 2016 is a great time to review your plan and make whatever revisions might be indicated. With that in mind, here are 12 suggested resolutions that, if followed, will go a long ways toward helping to ensure that your later years will be financially secure.
«Read the rest of this article»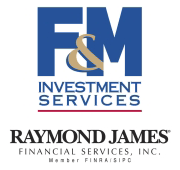 Clarksville, TN – The economic calendar was thin. The headline retail sales figures for November were not far from expectations, but core sales (which exclude autos, building materials and gasoline) were up 0.6% (stronger than anticipated). The Producer Price Index continued to reflect disinflation pressure, with falling prices within the pipeline.
Commodity prices fell further, led by a drop in oil (now below the critical $40.00 level). Anxieties about the decline in commodity prices fed through to the stock market, which fell broadly during the week and cast some doubt about the Fed's ability to raise rates next week (still likely, but increased financial instability could lead to a delay).
«Read the rest of this article»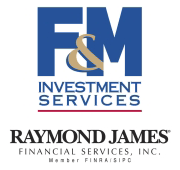 Clarksville, TN – Fed Chair Janet Yellen did not commit to raising rates in December, but she continued to lay the groundwork for an initial hike. She noted that with interest rates close to zero, the consequence of raising rates too soon or too late is not symmetric, which suggests that the Fed should be cautious as it prepares to tighten monetary policy.
However, she also noted that monetary policy affects the economy with a lag, and waiting too long raises risks for the economy and for financial stability.
«Read the rest of this article»
Branching out allows your retirement savings to weather different seasons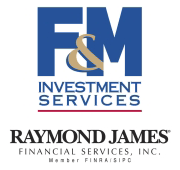 Clarksville, TN – There are many factors to consider when it comes to planning for a secure and fulfilling retirement – from how you'll fill your time to where you'll live and how you'll pay for it all. One solution is diversifying your retirement income.
Similar to asset allocation among your investments, this approach advocates establishing independent streams of income that could provide needed cash flow under a variety of circumstances. The big idea is to put your eggs in several baskets since none of us know what the markets will do over 20 to 30 years of retirement, much less how long we'll need our money to last.
«Read the rest of this article»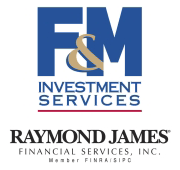 Clarksville, TN – Next week, the economic calendar has plenty of fresh figures. The ISM surveys and Friday's employment report would normally be the highlights (and those reports will be important), but financial market participants will be more interested in what happens Thursday.
The European Central Bank's Governing Council is expected to expand its asset purchase program, while Fed Chair Janet Yellen with testify before the Joint Economic Committee of Congress. Yellen is likely to provide a clearer signal that the Fed will begin raising short-term interest rates at the December policy meeting.
«Read the rest of this article»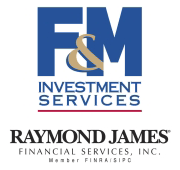 Clarksville, TN – The economic data calendar was relatively thin, leaving stock market investors to fret about a likely December rate hike from the Fed. A 25-basis-point increase in short-term interest rates should not have much of an impact on the economy, especially if the Fed follows up very gradually (as anticipated).
However, the financial markets see the initial tightening move as a big deal, so it is. Weak earnings results haven't helped, but most of the weakness is tied to the strong dollar and slower growth abroad.
«Read the rest of this article»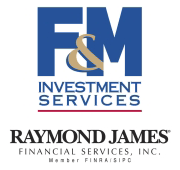 Clarksville, TN – The October employment report was much stronger than anticipated. However, figures should be considered in their proper context. Nonfarm payrolls rose by 271,000, with a net upward revision to the two previous months of +12,000.
Due to the start of the school year, seasonal adjustment can be tricky in October (we added 1.152 million jobs before seasonal adjustment, versus 1.081 million in October 2014).
«Read the rest of this article»