Topic: Raymond James Investment Services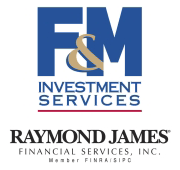 Clarksville, TN – The Federal Open Market Committee left short-term interest rates unchanged, as expected.
In its policy statement, the FOMC noted that "the pace of improvement in the labor market has slowed while growth in economic activity appears to have picked up." At the same time, "growth in household spending has strengthened" and "the drag from net exports appears to have lessened."
The dots in the dot plot drifted a bit lower (that is, expectations of future rate increases become even more gradual).
«Read the rest of this article»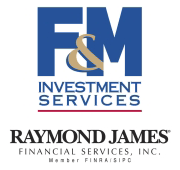 Clarksville, TN – The sharing economy – made up of peer-to-peer, access-driven businesses – is growing up quickly.
Just seven years ago, Airbnb began an online platform connecting people with extra space with travelers looking for a room; now it's a juggernaut recently valued at $25 billion with an average of 425,000 guests per night, 22% more than Hilton Worldwide.
«Read the rest of this article»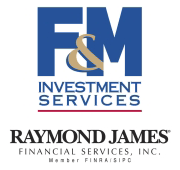 Clarksville, TN – Timing is everything when it comes to taking the right steps toward a secure financial future. For recent grads new to the workforce, it's not always clear what those first steps should be. Most college graduates enter the real world as financial planning rookies. This can be daunting, as your 20s are an important time to lay a foundation for financial stability.
Making smart decisions at this age can have a powerful positive impact on your fiscal future. As the next generation enters the working world, here are 10 tips to get them started on a bright financial future.
«Read the rest of this article»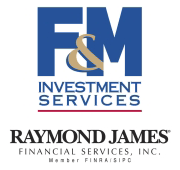 Clarksville, TN – These five topics cover distinct financial-management issues and caregiving plans. Ideally, you will have these conversations with your loved one and that person's financial advisor in the mild decline stage of Alzheimer's, or even before the diagnosis.
If the disease has progressed beyond this period, you—or the designated power of attorney—may need to have these discussions solely with the advisor. It is important for you and the advisor to understand the source and destination of your loved one's finances so you can help when the individual may no longer be able to communicate his or her wishes.
«Read the rest of this article»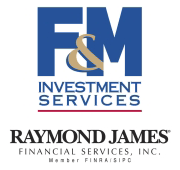 Clarksville, TN – Fed Chair Janet Yellen said she was "cautiously optimistic" in her speech on the economy and monetary policy. She expects that further gradual increases in the federal funds target rate will be warranted, but she also stressed a number of near-term uncertainties.
This week, the mid-month economic data releases will be important, especially Tuesday's retail sales figures, but the focus will be on the Fed.
«Read the rest of this article»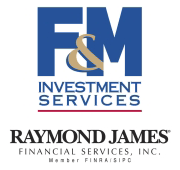 Clarksville, TN – The economic data reports were mixed, but mostly on the soft side of expectations. The ISM Manufacturing Index surprised (modestly) to the upside, boosted by a lengthening in supplier delivery times (anecdotally, many firms had trimmed inventories in anticipation of softer demand, but sales surprised and they are now scrambling a bit to restock).
The Conference Board's Consumer Confidence Index slid. Unit auto sales were strong, but were supported by an increase in fleet sales (rental cars, etc.). The ADP estimate of private-sector payrolls was moderate strong, with continued hiring at small and medium-sized firms.
«Read the rest of this article»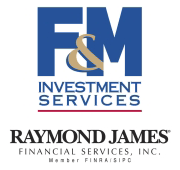 Clarksville, TN – The FOMC minutes from the April 26th-27th policy meeting showed that "most [meeting] participants judged that if incoming data were consistent with economic growth picking up in the second quarter, labor market conditions continuing to strengthen, and inflation making progress toward the Committee's 2 percent objective, then it likely would be appropriate for the Committee to increase the target range for the federal funds rate in June."
However, "participants expressed a range of views about the likelihood that incoming information would make it appropriate to adjust the stance of policy at the time of the next meeting."
«Read the rest of this article»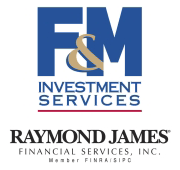 Clarksville, TN – The economic calendar was quiet until the end of the week. April retail sales results surprised to upside, with upward revisions to February and March. This ran counter to generally weak monthly sales reports from a number of individual retailers.
March sales were likely distorted (and depressed) by the early Easter. Results reflected strong trends in nonstore retailers (which includes Internet retailers), restaurants (helped by low gasoline prices, but also reflecting a long-term trend of households taking more meals outside the home), and drug stores (which likely reflects runaway prices of pharmaceuticals).
«Read the rest of this article»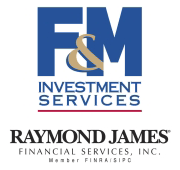 Clarksville, TN – The economic data were mixed, but generally consistent with moderately strong economic growth in the near term. Motor vehicle sales rebounded in April, from what appears to have been an Easter-related decline in March.
The ISM surveys split; manufacturing a bit softer, non-manufacturing a bit stronger. Nonfarm payrolls rose by 160,000 in the initial estimate for April, below the median forecast (+200,000), but not horrible (note that the economy added 1.057 million jobs before seasonal adjustment).
«Read the rest of this article»
What you pass on can include digital assets and hard-earned wisdom.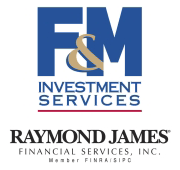 Clarksville, TN – For too many, legacy planning focuses solely on the transfer of money and legal documentation, which generally fall under the estate planning umbrella. While all of that is very important, there should be a more personal aspect to the process. After all, we're talking about your life and how you'll be remembered.
Your stories, traditions, beliefs and values need not be taken to the grave. These things make you who you are and should be shared with your children and grandchildren. In the past, loved ones might have inherited a shoebox full of letters and photos that helped tell the story of a life well lived.
«Read the rest of this article»