Topic: Raymond James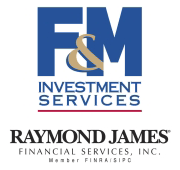 Clarksville, TN – Estate planning helps take the decision-making stress off you and your family. Having documents in place will allow you to define life's big decisions, including how you would like your medical care and finances managed. Family members and healthcare providers will be clear of what you want if you are unable to speak for yourself.
We can help you navigate the process and coordinate with an estate planning attorney to make sure your updated documents align with your financial plan.
«Read the rest of this article»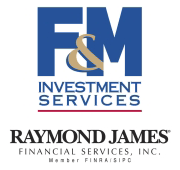 Clarksville, TN – The equity markets, and subsequently investors, experienced some wild swings toward the end of August, spurred in part by China's faltering economy and a drop in oil prices. On paper, global equities have lost trillions in value after China unexpectedly devalued its currency earlier this month.
The move triggered concern that one of the world's largest economies, especially its manufacturing sector, is growing at a slower rate. Consumer confidence also declined in August as the stock market turbulence dulled Americans' outlook for the economy.
«Read the rest of this article»
Boomers and millennials have similar attitudes about money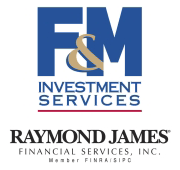 Clarksville, TN – Grandparents, get ready to share your money memories. Maybe it's the commonalities of post-Depression and post-recession saving mentalities. Or maybe being a generation away soothes the pressures of parental advice and control. Whatever the reason, millennials crave financial guidance from their grandparents.
Millennials saw the recession firsthand. They have high levels of student debt, continue to receive parental financial support into and beyond their college years, and more than half are living paycheck-to-paycheck. With that comes a slight chance to create long-term savings.
«Read the rest of this article»
Nashville, TN – A herd of runners, walkers and strollers will make their way through Nashville Zoo during the 2015 Zoo Run Run on Saturday, January 24th. The annual 5K race takes participants past favorite habitats, like Kangaroo Kickabout and Flamingo Lagoon, and along roads and trails not normally accessed by the public.
Nashville Zoo will close to the public at 1:00pm on January 24th to prepare for the Zoo Run Run.  Registration and check-in begins at 1:30pm, and the race starts at 3:00pm.
«Read the rest of this article»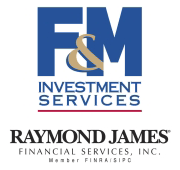 Clarksville, TN – The last week of July has been eventful on a number of fronts. The economic calendar was packed, geopolitical tensions intensified and Argentina teetered on the edge of default, eventually going over. This is the second time the South American country has defaulted on its debt in the past 13 years.
The default may be short-lived if Argentina can reach an agreement to pay its missed $1.5 billion interest payment.
«Read the rest of this article»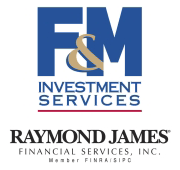 Clarksville, TN – The third quarter of the year proved quite eventful.
The Federal Reserve opted to wait a little longer before beginning to dial back its bond purchases, and a budgetary showdown in D.C. resulted in a partial government shutdown on the same day the private healthcare exchanges mandated by the 2010 Affordable Care Act (ACA) opened.
Political tensions arose over whether to defund or delay major provisions of the ACA.
«Read the rest of this article»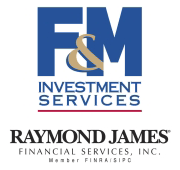 Clarksville, TN – July was certainly eventful in terms of market movements and economic news. Stocks were up for the month, with the S&P 500 posting its biggest monthly gain since January, making up for its decline in June.
All the major indices ended July in higher territory after housing prices posted their largest gain in seven years and the Commerce Department reported that advanced estimates show that gross domestic product grew more than forecast in the second quarter. «Read the rest of this article»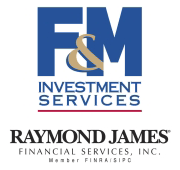 Clarksville, TN – Equities across the globe fell sharply after Federal Reserve Chairman Ben Bernanke implied that the central bank may start to wind down its asset purchases later this year if the economy continues to improve. The three major domestic indices took a hit, and the CBOE Volatility Index spiked to a new high this year.
The statement triggered a selloff on Wednesday and Thursday, as markets reacted to the prospect of higher interest rates. Many market observers already had forecast when this third round of quantitative easing would dial down, but the markets responded regardless. «Read the rest of this article»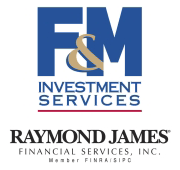 Clarksville, TN – Here are six last-minute things to keep in mind as the due date for most individuals' 2012 federal income tax returns approaches.
File on time, pay any taxes due – The due date for 2012 federal income tax returns is April 15th, 2013. If you're not going to be able to file your federal income tax return by the due date, file for an extension using IRS Form 4868, Application for Automatic Extension of Time to File U.S. Individual Income Tax Return. «Read the rest of this article»

Market Commentary by Scott J. Brown, Ph.D., Chief Economist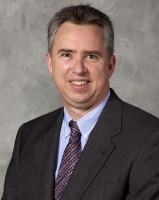 The economic data were mixed, but the stock market continued to focus on the good news and ignored the rest. Retail sales rose more than expected in February, but results varied across sectors. Industrial production picked up, following a weak January (results varied by industry).
The inflation reports showed some pressure from higher gasoline, as anticipated, and moderate core inflation. Treasury reported a smaller deficit than a year ago. Initial claims for unemployment benefits continued to trend lower. Consumer sentiment fell in the mid-March assessment, with a sharp decline in expectations (down to a 15-month low).
The Dow Jones Industrials Average continued to new record highs, up 10 sessions in a row. In contrast to the optimism expressed in equities, bond yields have remained relatively low. «Read the rest of this article»