Topic: Raymond James
Nashville, TN – A herd of runners, walkers and strollers will make their way through Nashville Zoo during the 2015 Zoo Run Run on Saturday, January 24th. The annual 5K race takes participants past favorite habitats, like Kangaroo Kickabout and Flamingo Lagoon, and along roads and trails not normally accessed by the public.
Nashville Zoo will close to the public at 1:00pm on January 24th to prepare for the Zoo Run Run.  Registration and check-in begins at 1:30pm, and the race starts at 3:00pm.
«Read the rest of this article»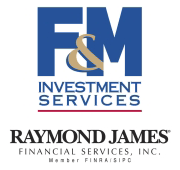 Clarksville, TN – The last week of July has been eventful on a number of fronts. The economic calendar was packed, geopolitical tensions intensified and Argentina teetered on the edge of default, eventually going over. This is the second time the South American country has defaulted on its debt in the past 13 years.
The default may be short-lived if Argentina can reach an agreement to pay its missed $1.5 billion interest payment.
«Read the rest of this article»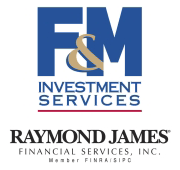 Clarksville, TN – The third quarter of the year proved quite eventful.
The Federal Reserve opted to wait a little longer before beginning to dial back its bond purchases, and a budgetary showdown in D.C. resulted in a partial government shutdown on the same day the private healthcare exchanges mandated by the 2010 Affordable Care Act (ACA) opened.
Political tensions arose over whether to defund or delay major provisions of the ACA.
«Read the rest of this article»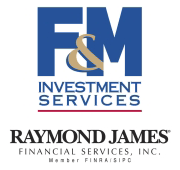 Clarksville, TN – July was certainly eventful in terms of market movements and economic news. Stocks were up for the month, with the S&P 500 posting its biggest monthly gain since January, making up for its decline in June.
All the major indices ended July in higher territory after housing prices posted their largest gain in seven years and the Commerce Department reported that advanced estimates show that gross domestic product grew more than forecast in the second quarter. «Read the rest of this article»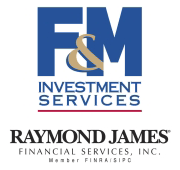 Clarksville, TN – Equities across the globe fell sharply after Federal Reserve Chairman Ben Bernanke implied that the central bank may start to wind down its asset purchases later this year if the economy continues to improve. The three major domestic indices took a hit, and the CBOE Volatility Index spiked to a new high this year.
The statement triggered a selloff on Wednesday and Thursday, as markets reacted to the prospect of higher interest rates. Many market observers already had forecast when this third round of quantitative easing would dial down, but the markets responded regardless. «Read the rest of this article»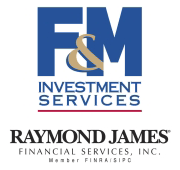 Clarksville, TN – Here are six last-minute things to keep in mind as the due date for most individuals' 2012 federal income tax returns approaches.
File on time, pay any taxes due – The due date for 2012 federal income tax returns is April 15th, 2013. If you're not going to be able to file your federal income tax return by the due date, file for an extension using IRS Form 4868, Application for Automatic Extension of Time to File U.S. Individual Income Tax Return. «Read the rest of this article»

Market Commentary by Scott J. Brown, Ph.D., Chief Economist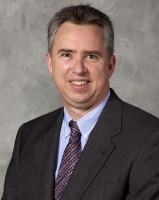 The economic data were mixed, but the stock market continued to focus on the good news and ignored the rest. Retail sales rose more than expected in February, but results varied across sectors. Industrial production picked up, following a weak January (results varied by industry).
The inflation reports showed some pressure from higher gasoline, as anticipated, and moderate core inflation. Treasury reported a smaller deficit than a year ago. Initial claims for unemployment benefits continued to trend lower. Consumer sentiment fell in the mid-March assessment, with a sharp decline in expectations (down to a 15-month low).
The Dow Jones Industrials Average continued to new record highs, up 10 sessions in a row. In contrast to the optimism expressed in equities, bond yields have remained relatively low. «Read the rest of this article»

Market Commentary by Scott J. Brown, Ph.D., Chief Economist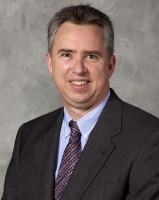 Italian election results (a government in deadlock) dampened the party mood in equities. Bernanke monetary policy helped sooth fears that the Fed might end its asset purchase program earlier rather than later. Bernanke said that Fed officials "do not see the potential costs of the increased risk-taking in some financial markets as outweighing the benefits of promoting a stronger economic recovery and more-rapid job creation."
Leaders in Washington failed to reach an agreement to avoid the sequester, but a deal could be reached as part of an agreement to authorize government spending after March 27th (which is when the current Continuing Resolution ends). «Read the rest of this article»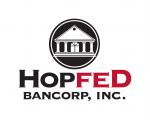 Hopkinsville, KY – HopFed Bancorp, Inc. (NASDAQ: HFBC) ("HopFed"), the parent company of Heritage Bank in Hopkinsville, Kentucky ("Heritage"), today announced that it has entered into a definitive agreement to acquire Sumner Bank & Trust (OTC Pink: SBKT), based in Gallatin, Tennessee ("Sumner").
HopFed has agreed to pay approximately $14.3 million in cash, or $10.04 per share, to purchase all of the common stock and common stock equivalents of Sumner, including common stock that would be issued upon the conversion of Sumner's convertible preferred stock upon a change of control (subject to adjustments). «Read the rest of this article»

Market Commentary by Scott J. Brown, Ph.D., Chief Economist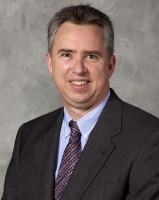 With so many economic reports, some surprises were likely. Real GDP fell at a 0.1% annual rate in the advance estimate for 4Q12, smacked down by slower inventory growth and a 22.2% drop in defense spending (otherwise, GDP would have risen 2.5%). Consumer spending rose at a 2.2% pace in 4Q12, while business fixed investment advanced 8.4%. Residential construction added 0.4 percentage points to GDP. Exports fell.
Consumer Confidence tanked in January, while the Consumer Sentiment Index improved. The ISM Manufacturing Index was stronger than anticipated. Personal income jumped 2.6%, reflecting a 34.3% spike in dividend income and earlier bonus payments. Spending rose 0.2%. The PCE Price Index was flat overall (+1.3%) and ex-food and energy (+1.4% y/y) – trending well below the Fed's 2% goal. «Read the rest of this article»