Topic: Reckless endangerment

Clarksville, TN – The Clarksville Police Department conducted impaired driving checkpoint/saturation patrols on May 30th and 31st, which was partially funded by the Governor's Highway Safety Office.
During this time, there were 263 vehicles stopped and 236 individuals charged.
«Read the rest of this article»

Clarksville, TN – On May 17th, the Clarksville Police Department responded a male subject waiving a gun around at Tiny Town Road in front of Publix near the intersection of Peachers Mill Road.
Darren Antonio Smith was booked into the Montgomery County Jail and hasn't made bond as of the time of this updated release.
«Read the rest of this article»

Clarksville, TN – On Sunday, March 16th, 2014 at approximately 6:03pm, the Clarksville Police Department responded to a robbery and shots fired call near the Microtel and La Quinta hotels on Holiday Drive.
Initially, some streets around the area were shut down, and K-9 units were called to assist in the search of suspects. Vonzel Williams, Keshun Hester, and Darcell Wright were taken to District 3 CI for interviews conducted by Detective Howard Gillespie.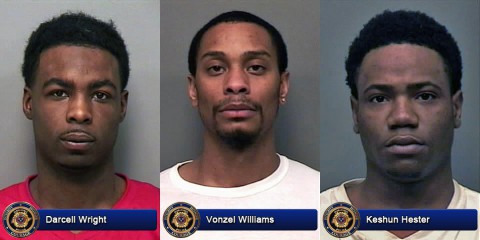 «Read the rest of this article»

Clarksville, TN – On January 10th, 2014 the Clarksville Police Department along with the  Montgomery County Sheriff's Office, responded to a shooting that occurred at the BP (Kangaroo and The Pantry) on Lafayette Road and Ryder Avenue.
The suspects fled in their vehicle from the scene of the shooting. Deandre Lamar Lisenbee and Dekwon Malik Elleby of Clarksville have been arrested for the shooting. The investigating officer is Detective Thomas Tranberg.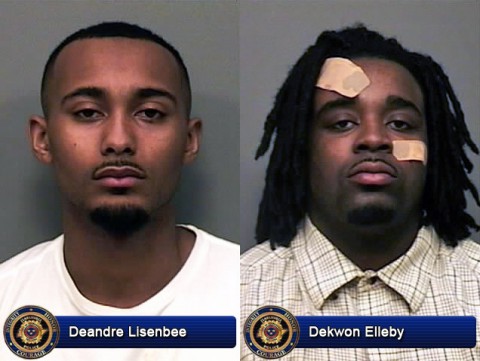 «Read the rest of this article»

Clarksville, TN – On April 10th, 2013 at 10:14pm, Clarksville Police Officer C MacMillan responded to a Domestic Violence with Aggravated Assault at 3366 Cotham Drive.
A witness observed saw Toron Thomas choking a 22 year old female. Thomas then physically dragged the woman to her car and forced her inside.
They traveled west on Tiny Town Road and continued arguing until Thomas became enraged and yanked the steering wheel to the right. This caused the vehicle to leave the roadway and flip over in the area of 801 Tiny Town.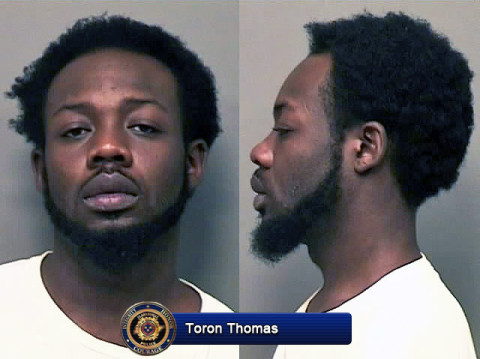 «Read the rest of this article»

Clarksville, TN – Clarksville Police Officers responded to reports of shots fired at 135 Westfield Court January 31st, around 10:30pm. A party had been going on at apartment 106 when two men entered and shots were fired. Two people had received gun shot wounds.
Police have taken out warrants and looking for brothers involved in the shooting of partygoers at 135 Westfield Court.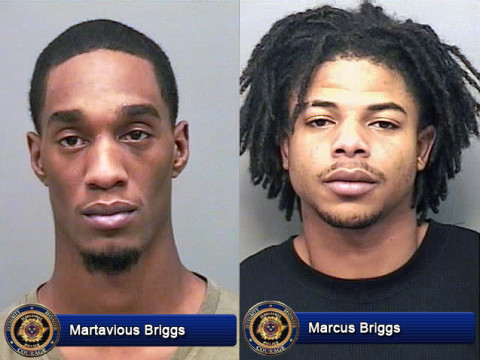 «Read the rest of this article»

Clarksville, TN – A man has been indicted after crashing into two vehicles on August 31st, 2012.
Danny Bueno was indicted by the January 2013 Grand Jury after crashing into vehicles, August 31st, 2012 around 4:30pm on Dunbar Cave Road and Wilma Rudolph Boulevard.
According to witness accounts, Bueno was driving a Ford Explorer erratically west on Dunbar Cave Road, failed to maintain the lane of travel, crossed into the eastbound lane and struck a 1993 Ford F-150. Bueno had his left arm on the outside of his vehicle and suffered a severe injury during the collision.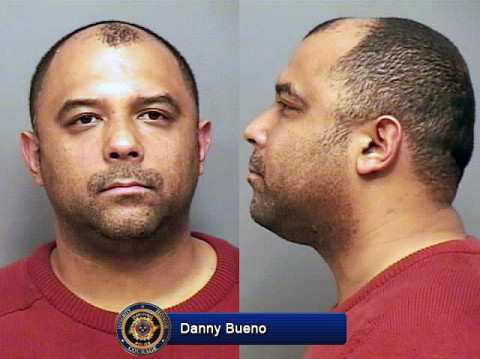 «Read the rest of this article»

Clarksville, TN – On September 24th, 2012 Clarksville Police responded to a shooting in the Barkwood Drive Area.
When Officers arrived, they found that the shooting was over an argument about a two year old taking a balloon from a house that was going to be shown by a realtor.
The suspects had left the scene.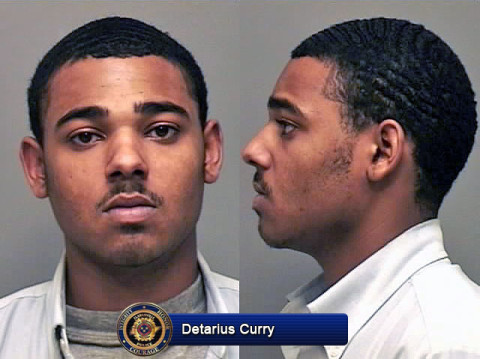 «Read the rest of this article»

Clarksville, TN – On November, 21st around 5:08am, Clarksville Police were called to 1594 Vista Lane, apartment #3 in reference to a 15 year old male who had been shot in the head.
When officers arrived on scene, they found the 15 year old inside of the residence with a gunshot wound to the head.  The 15 year old was conscious and breathing and was taken by Lifeflight to Vanderbilt University Medical Center.
«Read the rest of this article»

Clarksville, TN – In the vast majority of DUI related crashes, there is alcohol or illegal drug usage involved.  The Clarksville Police Department would like to make the public aware that this is not always the case.
Clarksville Police recently had a DUI case in which the driver appeared to be a very conscientious and responsible driver, did not imbibe alcohol, but the prescription medication affected their ability to operate a motor vehicle.
«Read the rest of this article»