Topic: Reckless endangerment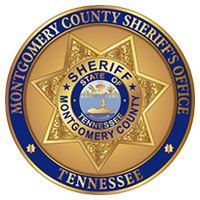 Clarksville, TN – On April 11th, 2017 Montgomery County Sheriff's deputies responded to a 911 call stating a man was bleeding and going in and out of consciousness at the 2800 block of Cooper Creek Road in Woodlawn. The victim was transported to a Nashville hospital by helicopter.
Investigators asked the public's help in locating a man and woman involved in the aggravated assault.
On April 17th, 2017, Marissa Shay Denton was taken into custody and charged with reckless endangerment. Her bond was $5,000.
On April 26th, 2017, Dustin Michael Myer was taken into custody and charged with aggravated assault and theft. His bond is $260,000.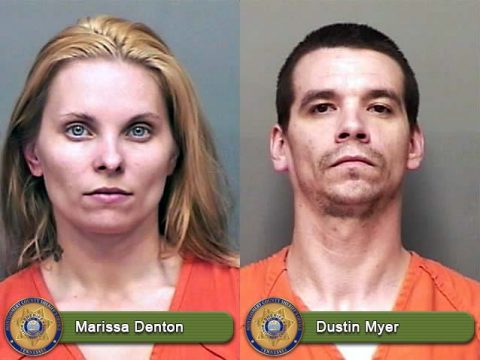 Clarksville, TN – Warrant Wednesday is being conducted by the Montgomery County Sheriff's Office (MCSO) to help reduce the over 6000 active warrants on file.
Every Wednesday three wanted individuals will be spotlighted on the Sheriff's Office Facebook page. They will be chosen based on felonies committed, number of warrants on file, or if they are considered dangerous.
This week's Warrant Wednesday focuses on Thomas Chandler McLaughlin, Albert Thomas Byrd, and Nicholaus Allen Walters.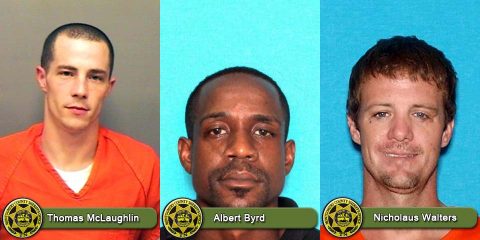 «Read the rest of this article»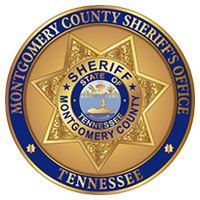 Montgomery County, TN – On the morning of January 24th, 2017, Sergeant James Derico observed a vehicle on Rossview Road traveling twenty miles per hour over the speed limit. Derico initiated a traffic stop in the 2900 block of International Boulevard.
Sgt. Derico learned that the driver, Michael Anthony Olds, 25, had felony warrants on file for aggravated burglary and possession of a firearm during a felony. Those charges stemmed from a home invasion in Clarksville last year.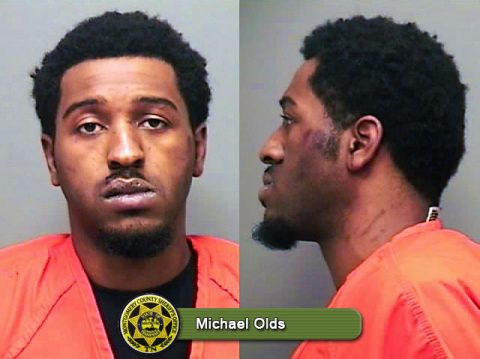 «Read the rest of this article»

Clarksville, TN – Clarksville Police nightshift patrol officers were kept busy Saturday night and Sunday morning with numerous calls-for-service that included vandalism with a firearm and a vehicle crashing into a house.
Officers investigated a report of shots fired around Paddock Place Apartments on Union Hall Road at 9:25pm. Five vehicles were found with bullet damage. Witnesses reported a slim black or Hispanic male, dressed in black, running from the scene.
«Read the rest of this article»
Another Example of Teamwork between Officers and Citizens

Clarksville, TN – Yesterday, Thursday, November 17th, 2016 at 4:25pm, witnesses at the Speedway Gas Station at 320 Providence Boulevard called E911 when they observed a white male fire his handgun four to five times in the parking lot. The witnesses said he fled on foot.
After a District 2 Clarksville Police Department Officer saw a vehicle speed off from the gas station, he spoke with the occupants, and they told him that the shooter shot at them.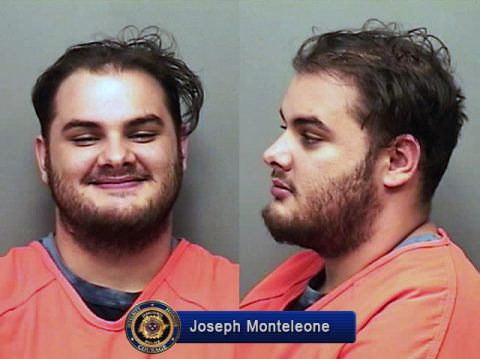 «Read the rest of this article»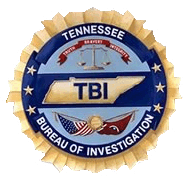 Nashville, TN – A man who was added to the TBI's "Top 10 Most Wanted" list earlier this week, James Bryan Miller, was taken into custody Saturday night after colliding with law enforcement vehicles.
Members of the U.S. Marshals Task Force located Miller at the Ellie Plaza Apartment Complex in Hixson, TN. Marshals attempted to block Miller in, to prevent him from fleeing. As Miller tried to leave the complex, he collided with a Marshal's vehicle and continued his attempt to flee.
«Read the rest of this article»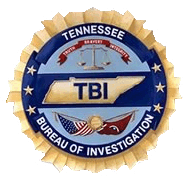 Nashville, TN – The Tennessee Bureau of Investigation has a new addition to the agency's "Top Ten Most Wanted" list, James Bryan Miller of Chattanooga, TN.
Miller is wanted by the TBI and Chattanooga Police Department to face charges including Aggravated Assault against Police and Reckless Endangerment in connection to an extended vehicle chase on August 1st. Miller should be considered dangerous and an escape risk.
«Read the rest of this article»

Clarksville, TN – Clarksville Police Department responded to gunfire on the parking lot of a Clarksville nightspot on the 400 block of North Second Street at about 2:35am Saturday morning, June 25th, 2016, when an argument over a woman inside a pool hall moved outside and became physical.
Harvey Sanders, a 36-year-old black male Clarksville resident allegedly fired several rounds from a .380 caliber Taurus pistol, striking two people.
«Read the rest of this article»

Clarksville, TN – Clarksville Police has been trying to find 24-year-old Brandon L. Green from Clarksville. He has an active warrant for domestic assault.
Brandon Green was booked into Montgomery County Jail yesterday, June 7th, after 7:00pm. He turned himself in.
His total bond amount is $126,000.

Clarksville, TN – Three juveniles and one adult have been taken into custody in connection with multiple shots being fired at a Montgomery County Sheriff's Office (MCSO) Deputy.
While on patrol, Deputy Adam Liberatore noticed a suspicious vehicle parked at a church at the corner of Lock B Road and Hickory Point Road Friday night at 11:53pm. As he pulled into the church parking lot the vehicle drove off at a high rate of speed onto Lock B Road.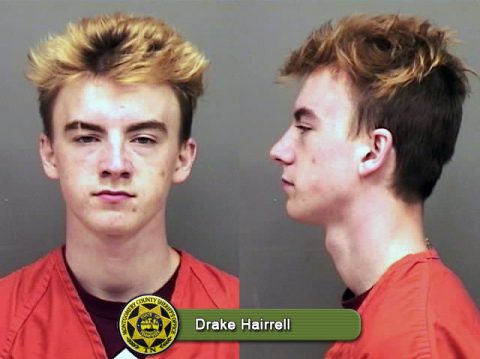 «Read the rest of this article»