Topic: Red Planet
Written by Dwayne Brown / Laurie Cantillo
NASA Headquarters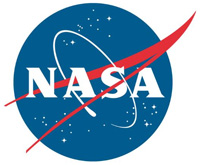 Washington, D.C. – NASA is soliciting ideas from U.S. industry for designs of a Mars orbiter for potential launch in the 2020s. The satellite would provide advanced communications and imaging, as well as robotic science exploration, in support of NASA's Journey to Mars.
The orbiter would substantially increase bandwidth communications and maintain high-resolution imaging capability. It also may use experimental cutting-edge technologies, such as high-power solar electric propulsion or an optical communications package, which could greatly improve transmission speed and capacity over radio frequency systems.
«Read the rest of this article»
Written by William Steigerwald / Nancy Neal Jones
NASA's Goddard Space Flight Center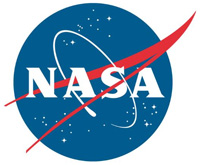 Greenbelt, MD – A new map of Mars' gravity made with three NASA spacecraft is the most detailed to date, providing a revealing glimpse into the hidden interior of the Red Planet.
"Gravity maps allow us to see inside a planet, just as a doctor uses an X-ray to see inside a patient," said Antonio Genova of the Massachusetts Institute of Technology (MIT), Cambridge. "The new gravity map will be helpful for future Mars exploration, because better knowledge of the planet's gravity anomalies helps mission controllers insert spacecraft more precisely into orbit about Mars"
«Read the rest of this article»
Written by Elizabeth Zubritsky
NASA Goddard Space Flight Center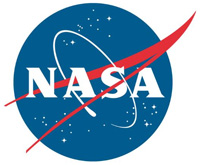 Greenbelt, MD – Just weeks before the historic encounter of comet C/2013 A1 (Siding Spring) with Mars in October 2014, NASA's Mars Atmosphere and Volatile Evolution (MAVEN) spacecraft entered orbit around the Red Planet.
To protect sensitive equipment aboard MAVEN from possible harm, some instruments were turned off during the flyby; the same was done for other Mars orbiters. But a few instruments, including MAVEN's magnetometer, remained on, conducting observations from a front-row seat during the comet's remarkably close flyby.
«Read the rest of this article»
Written by Linda Herridge
NASA's John F. Kennedy Space Center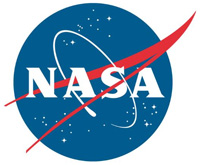 Kennedy Space Center, FL – NASA plant physiologist Ray Wheeler, Ph.D., and fictional astronaut Mark Watney from the movie "The Martian" have something in common — they are both botanists. But that's where the similarities end. While Watney is a movie character who gets stranded on Mars, Wheeler is the lead for Advanced Life Support Research activities in the Exploration Research and Technology Program at Kennedy Space Center, working on real plant research.
"The Martian movie and book conveyed a lot of issues regarding growing food and surviving on a planet far from the Earth," Wheeler said. "It's brought plants back into the equation."
«Read the rest of this article»
Written by Guy Webster
NASA's Jet Propulsion Laboratory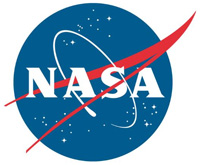 Pasadena, CA – NASA's senior Mars rover, Opportunity, worked through the lowest-solar-energy days of the mission's seventh Martian winter, while using a diamond-toothed rock grinder and other tools in recent weeks to investigate clues about the Red Planet's environmental history.
The modern Mars environment lent a hand, providing wind that removed some dust from Opportunity's solar panels in the weeks before and after the Mars southern hemisphere's winter solstice on January 2nd.
«Read the rest of this article»
Written by Dwayne Brown
NASA Headquarters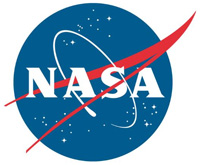 Washington, D.C. – The first U.S. production in nearly 30 years of a specialized fuel to power future deep space missions has been completed by researchers at the Department of Energy's Oak Ridge National Laboratory (ORNL) in Tennessee.
The production of 50 grams of plutonium-238 -roughly the mass of a golf ball – marks the first demonstration in the United States since the Savannah River Plant in South Carolina ceased production in the late 1980s.
«Read the rest of this article»
Written by Dwayne Brown and Laurie Cantillo
NASA Headquarters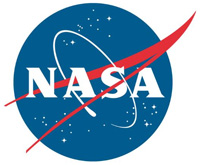 Washington, D.C. – After thorough examination, NASA managers have decided to suspend the planned March 2016 launch of the Interior Exploration using Seismic Investigations Geodesy and Heat Transport (InSight) mission. The decision follows unsuccessful attempts to repair a leak in a section of the prime instrument in the science payload.
"Learning about the interior structure of Mars has been a high priority objective for planetary scientists since the Viking era," said John Grunsfeld, associate administrator for NASA's Science Mission Directorate in Washington. "We push the boundaries of space technology with our missions to enable science, but space exploration is unforgiving, and the bottom line is that we're not ready to launch in the 2016 window. A decision on a path forward will be made in the coming months, but one thing is clear: NASA remains fully committed to the scientific discovery and exploration of Mars."
«Read the rest of this article»
NASA Headquarters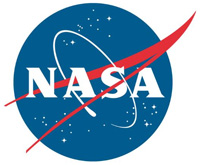 Washington, D.C. – NASA is hard at work building the Orion spacecraft, Space Launch System (SLS) rocket and the ground systems needed to send astronauts into deep space. The agency is developing the core capabilities needed to enable the journey to Mars.
Orion's first flight atop the SLS will not have humans aboard, but it paves the way for future missions with astronauts. Ultimately, it will help NASA prepare for missions to the Red Planet. During this flight, currently designated Exploration Mission-1 (EM-1), the spacecraft will travel thousands of miles beyond the moon over the course of about a three-week mission.
«Read the rest of this article»
Science at NASA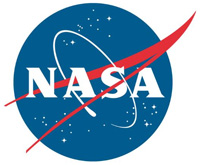 Washington, D.C. – Winter is approaching. The early, wakeful sunbeams of summer are a fading memory as October mornings grow dark and cold. Frankly, waking up isn't as easy as it used to be…..
Except this week.
In the days ahead, if you find yourself yawning over your morning coffee before sunrise, longing for repose, just take a look out the window. Three bright planets are converging in the eastern sky–and the view is an eye opener.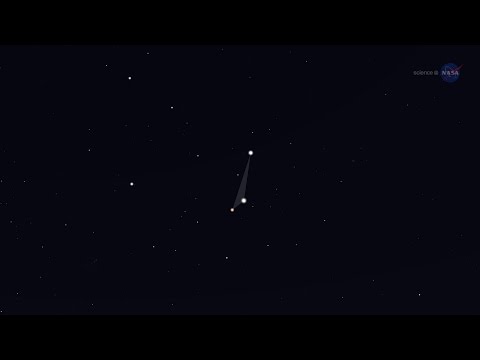 «Read the rest of this article»
Written by Joshua Buck
Public Affairs Officer, NASA Headquarters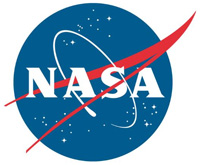 Washington, D.C. – Imagine a world with extreme temperatures that can wreak havoc on unprotected spacecraft and habitat components; a world where water is so scarce that plants are outfitted with sensors so farmers can avoid overwatering them; a world where precious water supplies are found in underground oases by satellites in orbit; a world where systems filter, recycle and purify air for the survival of inhabitants huddled in shelters.
Although images of human habitation on Mars may have filled your mind, the world just described is actually Earth, and the technologies cited are spinoffs, or technologies developed by the American space program that have gone on to benefit the public.
«Read the rest of this article»