Topic: Red Planet
Written by Guy Webster
NASA's Jet Propulsion Laboratory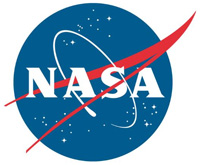 Pasadena, CA – NASA's senior Mars rover, Opportunity, worked through the lowest-solar-energy days of the mission's seventh Martian winter, while using a diamond-toothed rock grinder and other tools in recent weeks to investigate clues about the Red Planet's environmental history.
The modern Mars environment lent a hand, providing wind that removed some dust from Opportunity's solar panels in the weeks before and after the Mars southern hemisphere's winter solstice on January 2nd.
«Read the rest of this article»
Written by Dwayne Brown
NASA Headquarters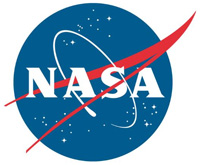 Washington, D.C. – The first U.S. production in nearly 30 years of a specialized fuel to power future deep space missions has been completed by researchers at the Department of Energy's Oak Ridge National Laboratory (ORNL) in Tennessee.
The production of 50 grams of plutonium-238 -roughly the mass of a golf ball – marks the first demonstration in the United States since the Savannah River Plant in South Carolina ceased production in the late 1980s.
«Read the rest of this article»
Written by Dwayne Brown and Laurie Cantillo
NASA Headquarters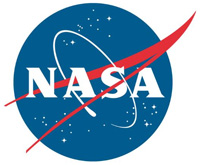 Washington, D.C. – After thorough examination, NASA managers have decided to suspend the planned March 2016 launch of the Interior Exploration using Seismic Investigations Geodesy and Heat Transport (InSight) mission. The decision follows unsuccessful attempts to repair a leak in a section of the prime instrument in the science payload.
"Learning about the interior structure of Mars has been a high priority objective for planetary scientists since the Viking era," said John Grunsfeld, associate administrator for NASA's Science Mission Directorate in Washington. "We push the boundaries of space technology with our missions to enable science, but space exploration is unforgiving, and the bottom line is that we're not ready to launch in the 2016 window. A decision on a path forward will be made in the coming months, but one thing is clear: NASA remains fully committed to the scientific discovery and exploration of Mars."
«Read the rest of this article»
NASA Headquarters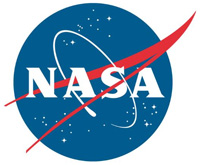 Washington, D.C. – NASA is hard at work building the Orion spacecraft, Space Launch System (SLS) rocket and the ground systems needed to send astronauts into deep space. The agency is developing the core capabilities needed to enable the journey to Mars.
Orion's first flight atop the SLS will not have humans aboard, but it paves the way for future missions with astronauts. Ultimately, it will help NASA prepare for missions to the Red Planet. During this flight, currently designated Exploration Mission-1 (EM-1), the spacecraft will travel thousands of miles beyond the moon over the course of about a three-week mission.
«Read the rest of this article»
Science at NASA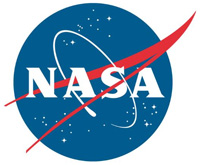 Washington, D.C. – Winter is approaching. The early, wakeful sunbeams of summer are a fading memory as October mornings grow dark and cold. Frankly, waking up isn't as easy as it used to be…..
Except this week.
In the days ahead, if you find yourself yawning over your morning coffee before sunrise, longing for repose, just take a look out the window. Three bright planets are converging in the eastern sky–and the view is an eye opener.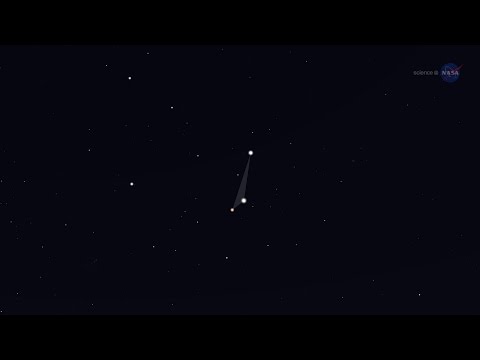 «Read the rest of this article»
Written by Joshua Buck
Public Affairs Officer, NASA Headquarters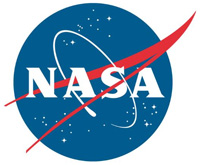 Washington, D.C. – Imagine a world with extreme temperatures that can wreak havoc on unprotected spacecraft and habitat components; a world where water is so scarce that plants are outfitted with sensors so farmers can avoid overwatering them; a world where precious water supplies are found in underground oases by satellites in orbit; a world where systems filter, recycle and purify air for the survival of inhabitants huddled in shelters.
Although images of human habitation on Mars may have filled your mind, the world just described is actually Earth, and the technologies cited are spinoffs, or technologies developed by the American space program that have gone on to benefit the public.
«Read the rest of this article»
Written by Stephanie Schierholz
NASA Headquarters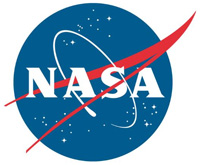 Washington, D.C. – NASA is leading our nation and the world on a journey to Mars, and Thursday the agency released a detailed outline of that plan in its report, "NASA's Journey to Mars: Pioneering Next Steps in Space Exploration."
"NASA is closer to sending American astronauts to Mars than at any point in our history," said NASA Administrator Charles Bolden. "We are publishing additional details about our journey to Mars plan and how we are aligning all of our work in support of this goal. In the coming weeks, I look forward to continuing to discuss the details of our plan with members of Congress, as well as our commercial and our international and partners, many of whom will be attending the International Astronautical Congress next week."
«Read the rest of this article»
Written by Preston Dyches
NASA's Jet Propulsion Laboratory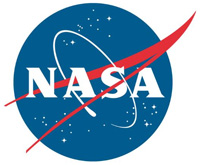 Pasadena, CA – When fictional astronaut Mark Watney becomes stranded alone on the Red Planet in the novel and film "The Martian," people and technology from NASA's Jet Propulsion Laboratory in Pasadena, California, play important roles in his castaway adventure.
Acclaimed for its attention to scientific and technical detail, "The Martian" is steeped in decades of real-life Mars exploration that JPL has led for NASA.
(There are mild spoilers in the next section — if you haven't read or seen "The Martian," you might want to skip to the following section.)
«Read the rest of this article»
Written by Guy Webster / DC Agle
NASA's Jet Propulsion Laboratory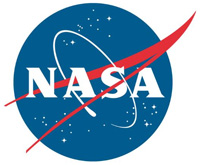 Pasadena, CA – New findings from NASA's Mars Reconnaissance Orbiter (MRO) provide the strongest evidence yet that liquid water flows intermittently on present-day Mars.
Using an imaging spectrometer on MRO, researchers detected signatures of hydrated minerals on slopes where mysterious streaks are seen on the Red Planet. These darkish streaks appear to ebb and flow over time.
They darken and appear to flow down steep slopes during warm seasons, and then fade in cooler seasons. They appear in several locations on Mars when temperatures are above minus 10 degrees Fahrenheit (minus 23 Celsius), and disappear at colder times.
«Read the rest of this article»
Written by Kathryn Mersmann
NASA's Goddard Space Flight Center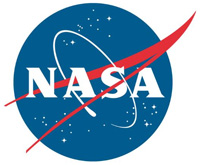 Greenbelt, MD – For years, science fiction writers from Edgar Rice Burroughs to C. S. Lewis have imagined what it would be like for humans to walk on Mars. As mankind comes closer to taking its first steps on the Red Planet, authors' depictions of the experience have become more realistic.
Andy Weir's "The Martian" begins with a massive dust storm that strands fictional astronaut Mark Watney on Mars. In the scene, powerful wind rips an antenna out of a piece of equipment and destroys parts of the astronauts' camp.
Mars is infamous for intense dust storms, which sometimes kick up enough dust to be seen by telescopes on Earth.
«Read the rest of this article»