Topic: Republican Party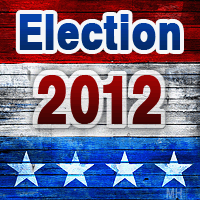 Clarksville, TN – On Election Day polls opened at 7:00am, but I didn't get going till 9:30am. My first stop was to vote at Smith school. After I voted, I took a few pictures before I headed off to the Election Commission.
"The elections today have been busy, very busy," said Rita Wilson, the chairwoman of the Montgomery County Election Commission.  A lot of people decided that they wanted to vote today, but they had not bothered to check and see where they were supposed to vote.  So we are having a big backlog of them coming in and phone calls about that.  But I think that people are really excited about election day," according to Wilson.
«Read the rest of this article»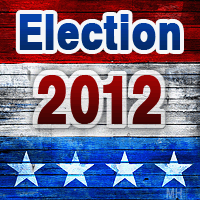 Clarksville, TN – District 74 State Representative John Tidwell makes the first impression of a "good old country boy" who just climbed out of the combine to greet you.   Once you get him started, he's like your country neighbor talking about the crops and the livestock, he's probably not going to stop talking until you tell him you've got to get home for dinner, but make no mistake, he's just as comfortable roaming the halls of the Tennessee Legislature as he is leaning against the fencepost "shooting the breeze."
Tidwell was a guest on "Clarksville in Review" this weekend on WJZM 1400am with host Hank Bonecutter, on the heals of last Thursday's primary where Lauri Day defeated Nick Steward for the republican nomination.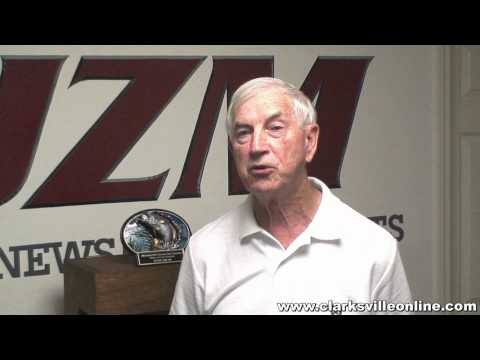 «Read the rest of this article»
Who is Lauri Day and why does she want to serve in the Tennessee Legislature?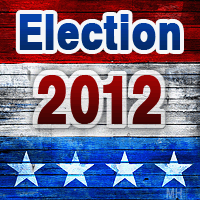 Clarksville, TN – Appearing on WJZM1400am radios "Clarksville in Review," Lauri Day says that three years ago, God laid it on her heart that this is what she was supposed to do, and has been spending the last two years visiting the legislature, and following legislation that affects Tennessee.   Day has never been elected to public office, but says she's eager to represent the citizens of the district and be a citizen representative.  "I've been very busy as a citizen, studying the issues, and I have skills that will lend to being very effective to my constituents."
Day's republican opponent is Clarksville city councilman Nick Steward.  Day says she does not want to dwell on Steward's shortcomings, and admissions of wrong doing in the military.  "I want the people of District 74 to vote for me, and not against Nick Steward.  I want the citizens to know who I am, and what I stand for.   You do what you're allowed to do, and that shouldn't impose on the district as a whole.  To do the true job of a statesman, you find the commonality of everyone."
«Read the rest of this article»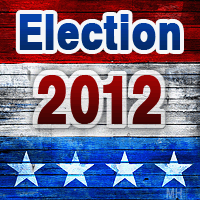 Clarksville, TN – Visit a local festival like the Third Annual Hilltop Barbecue Cook-off and you'll find politicians getting their message out. I ran into two of the Democrats who were working the crowd on Saturday and both had a lot to say about what is going on in Tennessee and what needs to be changed.
First, I talked with Credo Amouzouvik who is running for against Republican Representative Marsha Blackburn in the Seventh Congressional District of Tennessee. Credo is a combat-wounded Iraq war veteran and is medically retired. He immigrated and became a U.S. Citizen from the West African nation of Togo.
«Read the rest of this article»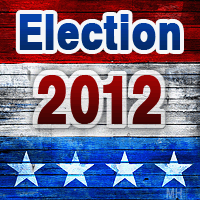 Clarksville, TN – Doctor Mark Green made a house call on the United States Senate and Congress in Washington D. C. on Wednesday April 26th, 2012 to discuss Obama Care and its implications for the doctor-patient relationship, healthcare choice and healthcare costs.
Among the list of elected officials he meet with was Senator Rand Paul of Kentucky, Congressman Marsha Blackburn of the 7th Congressional District for Tennessee who represents the Clarksville area and Congressman Michele Bachmann of the 6th Congressional District for Minnesota and former United States Presidential candidate for the Republican Party.
«Read the rest of this article»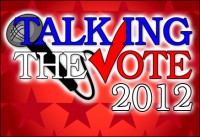 For months the national media spotlight has shined upon relatively small states that do not reflect the depth and breadth of America but which have been able to maneuver themselves into political relevance because of "history" and "tradition". Iowa, which showed us they can't even do an accurate count of their own caucus and had to "declare" a winner despite the results from eight precincts having gone "missing" never to be recovered, went first in the GOP nomination process.
Three weeks AFTER the "all important" Iowa Caucuses, which turned out about 120,000 voters – approximately the votes needed to win most congressional races, the Iowa GOP brain trust finally awarded the "win" to Rick Santorum, who they had initially declared the narrow loser to Mitt Romney. I always wondered where the folks that brought us the "hanging chad" debacle in Florida would turn up…apparently they all moved to Iowa. «Read the rest of this article»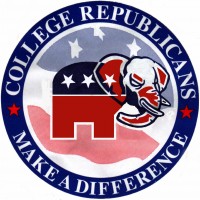 Clarksville, TN – Whoever coined the phrase the youth are our future had to be talking about Austin Peay State University College Republican President Michael Jenkins.
I have gotten to know Michael long before his election as president at of all places his visits to Coffee Party meetings. I like Michael a lot because he has a good heart and is not afraid to talk with people who have other beliefs or ideals.
Now before you die hard conservatives start to paint him a flip flopper I like to say that not only is he a loyal and dedicate republican but he has often defended has party and their platform when challenged at community and political venues in and around Clarksville. «Read the rest of this article»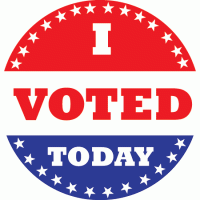 The results of the 2010 election were predestined. Here is a look at why that was the case.
There was a simmering dissatisfaction by progressive voters who came out and supported the Democrats in 2008; expecting the Obama administration to fight for the them on the issues such as the economy, jobs, health care reform, financial reform, and ending the never ending wars. Instead the administration supported more right of center positions on these issues, which caused many long time Democrat and Independent voters to be unwilling to go out and support them in this election.
The Democrats surrendered before the fight began in the name of bipartisanship. For example on health care reform to secure Republican support the Obama Administration removed the popular single payer health option from the table to protect the interests of for-profit hospitals and private insurance companies. In the end not one single Republican crossed the aisle to vote in favor of the plan. This has been the case in policy after policy. Bipartisanship is a two edged sword, which only works when both sides come to the table in good faith; and this has not been the case from the very beginning of the Obama Administration. «Read the rest of this article»

Clarksville, TN – Now that the polls have closed for Election 2010 candidates and their supporters are gathering all across Clarksville to anxiously await the results. Here is the information on where to find and offer your support for the candidate of your choice.
For the latest results check the Montgomery County Election Commission web site, or listen live on WJZM 1400 AM. «Read the rest of this article»
Neil Revlett is the Republican candidate for State House District 67.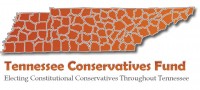 Clarksville, TN – Neil Revlett (R), candidate for State Representative in Clarksville and surrounding communities, received word that he is being endorsed by the Tennessee Conservatives Fund (TCF), which is a Tea Party-supported political action committee chaired by State Representative Susan Lynn. Said Lynn, "We are only supporting candidates who are willing to serve the U.S. Constitution and Tennessee Constitution, and it's clear that Neil Revlett has a deep understanding and commitment to those principles that formed our nation and state."
Mr. Revlett is a local realtor and the Republican candidate for Tennessee's 67th House District. This race attracted the attention of the TCF and Representative Lynn due to the stark contrast between Mr. Revlett and Democrat incumbent Joe Pitts. Neil Revlett is a strong supporter of all the protections of the Constitution, notably the Second Amendment, and is running as a pro-life, pro-business constitutional conservative. «Read the rest of this article»