Topic: retirement
Branching out allows your retirement savings to weather different seasons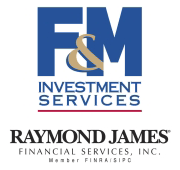 Clarksville, TN – There are many factors to consider when it comes to planning for a secure and fulfilling retirement – from how you'll fill your time to where you'll live and how you'll pay for it all. One solution is diversifying your retirement income.
Similar to asset allocation among your investments, this approach advocates establishing independent streams of income that could provide needed cash flow under a variety of circumstances. The big idea is to put your eggs in several baskets since none of us know what the markets will do over 20 to 30 years of retirement, much less how long we'll need our money to last.
«Read the rest of this article»
Make your tax to-do list while you still have time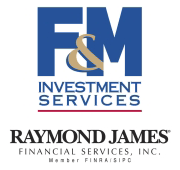 Clarksville, TN – As we settle into the last quarter of the year, your mind may be on a different kind of list. But December 31st marks an important deadline for many year-end tax moves, including charitable contributions, so it makes sense to create a tax to-do list and execute each item before you ring in the new year.
We've started one for you, but since we can't touch on all of the available tax-advantaged opportunities, it's a good idea to contact your tax advisor to learn exactly which strategies can benefit you the most.
«Read the rest of this article»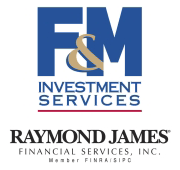 Clarksville, TN – While it's no secret that retirement brings a lot of unknowns, you don't want to be caught off guard if you can help it.
With so many decisions to be made from both financial and lifestyle perspectives, planning now for some of the "surprises" that may come your way can give you confidence that your financial future will be comfortable.
«Read the rest of this article»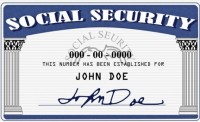 Clarksville, TN – The word "entitlement" means, in the legal sense, "a guarantee of access to benefits because of rights or by agreement through law." The Social Security Act was signed into law under President Franklin Delano Roosevelt in 1935. Originally established as a safeguard after the Great Depression, Social Security is currently estimated to keep roughly 40% of all Americans age 65 or older out of poverty.
One of the provisions is social insurance program that is funded through dedicated payroll taxes called Federal Insurance Contributions Act (FICA).
After some changes in the original law, Social Security now covers benefits for retirement, disability, survivorship, and death, which are the four main benefits provided by traditional private-sector pension plans. «Read the rest of this article»
You may be able to get closer to reaching your goals with some small changes and tough choices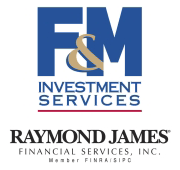 Clarksville, TN – If you're concerned that you haven't put enough away to retire, you have plenty of company – about one in four Americans feel the same way.1
The good news? You may be able to catch up – if you're willing to be realistic and take steps to get on track, such as changing your current lifestyle (so you can save more) and your anticipated retirement lifestyle (so you will spend less).
«Read the rest of this article»
Consider these ideas to help you make the most of your benefits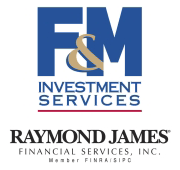 Clarksville, TN – Alongside other sources of income, Social Security can be a critical component of your total retirement resources, so it's important to consider ways to optimize the value it can bring.
After all, these payments account for up to 40% of most retirees' income, according to the Social Security Administration (SSA), with savings, pensions and retirement accounts making up the rest. Here are a few things you (and your spouse if you're married) should think about as you get ready to retire.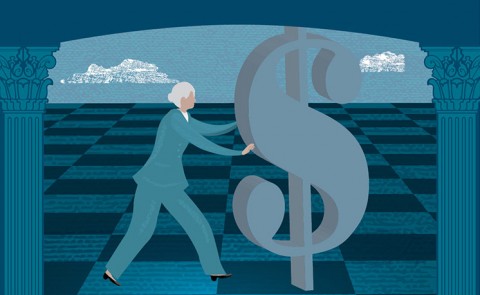 «Read the rest of this article»
Flexibility, Resourcefulness are Crucial as Old Rules are Upended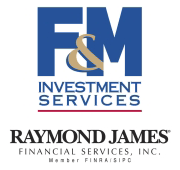 Clarksville, TN – The old paradigm that saw young people leave the nest, get some education, marry, raise a family, pursue a career and then retire – in roughly that order – has been tossed out the window.
Today, college students start companies in their dorm rooms, late-life marriages bring two sets of kids together, and retirement may not be an option or even a desired goal for some folks.
«Read the rest of this article»
How Three Simple Questions Can Lead To A Happier Retirement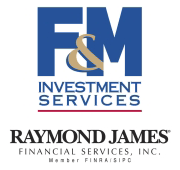 Clarksville, TN – There's a shift happening when it comes to thinking about – and planning for – retirement. Today's retirement is bigger, broader and longer than at any other time in history.
You've likely spent time thinking about the fun stuff you'd like to do when you first retire, but probably haven't delved into the details of daily living as you age.
Things like going to a friend's house for a dinner party and picking up a bottle of wine beforehand or perhaps, choosing just the right birthday card for your niece and sending it on time.
«Read the rest of this article»
Commissioner McPeak Offers Investment Insight for Tennesseans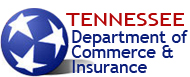 Nashville, TN – Tennessee Department of Commerce and Insurance Commissioner Julie Mix McPeak is offering Tennesseans insight regarding annuities. Annuities can provide a steady income after retirement and can be beneficial, but they can also be confusing.
If you are thinking about buying an annuity, the Tennessee Department of Commerce and Insurance (TDCI) and the National Association of Insurance Commissioners (NAIC) offers the following comprehensive guide to help determine if an annuity is right for you. «Read the rest of this article»

Clarksville, TN – On Friday, April 18th, the Clarksville Police Department hosted a retirement and promotion ceremony. Chief Al Ansley presented Sergeant David Jones with a Certificate of Retirement and Sergeants Vanatta and Skinner with Promotion Certificates.
Congratulations to Sergeant David Jones on his retirement. He served faithfully and honorably for 16 years at the Clarksville Police Department. Sgt. Jones' experience and professionalism will be missed. Also, congratulations to Detective Nathan Vanatta and Officer Beau Skinner on their promotions to the rank of Sergeant.
«Read the rest of this article»