Topic: retirement
Flexibility, Resourcefulness are Crucial as Old Rules are Upended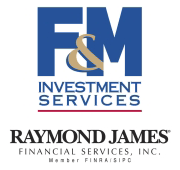 Clarksville, TN – The old paradigm that saw young people leave the nest, get some education, marry, raise a family, pursue a career and then retire – in roughly that order – has been tossed out the window.
Today, college students start companies in their dorm rooms, late-life marriages bring two sets of kids together, and retirement may not be an option or even a desired goal for some folks.
«Read the rest of this article»
How Three Simple Questions Can Lead To A Happier Retirement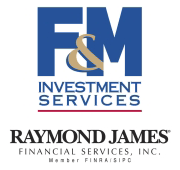 Clarksville, TN – There's a shift happening when it comes to thinking about – and planning for – retirement. Today's retirement is bigger, broader and longer than at any other time in history.
You've likely spent time thinking about the fun stuff you'd like to do when you first retire, but probably haven't delved into the details of daily living as you age.
Things like going to a friend's house for a dinner party and picking up a bottle of wine beforehand or perhaps, choosing just the right birthday card for your niece and sending it on time.
«Read the rest of this article»
Commissioner McPeak Offers Investment Insight for Tennesseans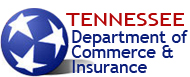 Nashville, TN - Tennessee Department of Commerce and Insurance Commissioner Julie Mix McPeak is offering Tennesseans insight regarding annuities. Annuities can provide a steady income after retirement and can be beneficial, but they can also be confusing.
If you are thinking about buying an annuity, the Tennessee Department of Commerce and Insurance (TDCI) and the National Association of Insurance Commissioners (NAIC) offers the following comprehensive guide to help determine if an annuity is right for you. «Read the rest of this article»

Clarksville, TN – On Friday, April 18th, the Clarksville Police Department hosted a retirement and promotion ceremony. Chief Al Ansley presented Sergeant David Jones with a Certificate of Retirement and Sergeants Vanatta and Skinner with Promotion Certificates.
Congratulations to Sergeant David Jones on his retirement. He served faithfully and honorably for 16 years at the Clarksville Police Department. Sgt. Jones' experience and professionalism will be missed. Also, congratulations to Detective Nathan Vanatta and Officer Beau Skinner on their promotions to the rank of Sergeant.
«Read the rest of this article»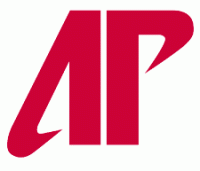 Clarksville, TN – Austin Peay State University will be "retiring" Governors Stadium, or at least as it is currently configured, at 2013 season's conclusion when the wrecking balls begin collapsing the home side of the 67-year-old facility to make way for a new construction, including suites, for the 2014 season.
To celebrate such retirement, Austin Peay's athletics department will honor the venerable facility by naming an All-Time Governors Stadium team.
«Read the rest of this article»
Suzanne decided it was time to get a complete physical.  She was having trouble catching her breath.

Climbing the stairs was too difficult.  "Maybe I'm just a little out of shape" she thought.

Her doctor said, "the EKG doesn't look good" and ordered another round of tests.  He scheduled her for an echocardiogram, ultra-sound and more.  When the nurses had her all hooked up, they told her to sit down.

"We'll be right back" they said.

When the nurses returned, they told Suzanne they weren't going to go through with the tests.  They had seen something that bothered them, and called her doctor.  He wanted her to see a cardiologist immediately.
«Read the rest of this article»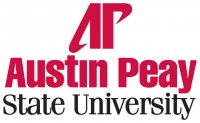 Clarksville, TN – On a rainy Friday afternoon last week, a steady collection of umbrellas appeared outside one of the ballrooms of the Austin Peay State University Morgan University Center. Inside, a few soaking wet individuals gathered around tables of food, and one woman entered the room to announce that small, penny-sized pieces of hail were at that moment pelting the sidewalks.
The bad weather, however, didn't stop the friends and colleagues of Dr. Linda Sitton from trekking across campus to attend a reception commemorating her retirement from APSU after 14 years as director of the school's Tennessee Early Childhood Training Alliance.
«Read the rest of this article»
IRA contribution limits

Clarksville, TN - The maximum amount you can contribute to a traditional IRA or Roth IRA in 2012 remains at $5,000 (or 100% of your earned income, if less), unchanged from 2011.
The maximum catch-up contribution for those age 50 or older remains at $1,000. (You can contribute to both a traditional and Roth IRA in 2012, but your total contributions can't exceed this annual limit.) «Read the rest of this article»
What do to when retirement plans go awry
CRMA's expert advice for unforeseen events including losing your spouse and when you can't sell your home

Yonkers, NY – No matter how carefully you've prepared for your retirement, some unforeseen events—such as losing a spouse or not being able to sell your home—could derail your plans. This is a special concern if you're just a couple of years from retirement, when you don't have a lot of time to recover from negative setbacks.
Many soon-to-be retirees learned this the hard way during the recession and are struggling with hardships including lost health insurance, trouble paying the mortgage or rent, and having used up all their savings. «Read the rest of this article»