Topic: Richard "Reason" Garrett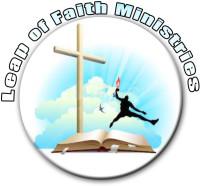 Clarksville, TN – True praise is a natural response from a heart that has been forgiven. Forgiveness is a necessary foundation for praise. It holds the key to our entire relationship with God.
No one knows our nature better than God who made us. He knows we are disobedient and that our disobedience separates us from Him. He longs for a restoration of our broken relationship, and since He knows He can't depend on us to do anything right, He decided a long time ago to depend on Himself instead. Our disobedience deserves death, so God let His own Son die for us. Thus our debt is paid and God's system of forgiveness has been set up.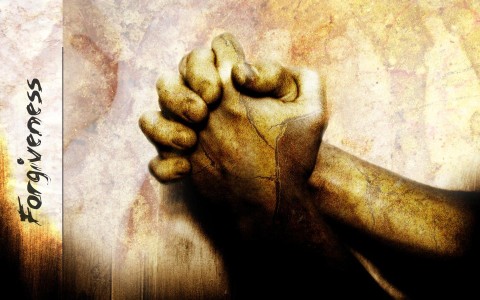 «Read the rest of this article»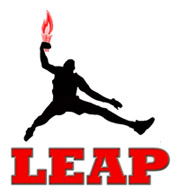 Clarksville, TN – Kelly Maselli of Gateway Realty & Investment Group, LLC & A+ Property Management shared the importance of networking to aid students in pursing their career goals.
Youth listened intently as Kelly addressed overcoming the fear of rejection and encouraged them to implement some of the timeless principles from Dale Carnegie's book of "How to win friends and influence people".
«Read the rest of this article»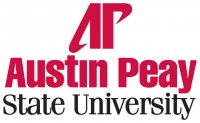 Clarksville, TN – APSU Vice President of the National Alumni Association, Makeba Webb shared the ins and outs of pursuing higher learning opportunities and relationship that education has to career development with students enrolled in the LEAP Youth Career Development Program.
Students listened intently as Makeba advised them of the differences between financial aid, Pell Grants, scholarships and student loans and the impact selecting a school in state or out of state would have on funding sources.
«Read the rest of this article»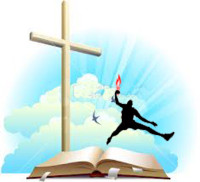 Clarksville, TN – Praising God is one of the most important things we can learn while on this earth because to praise Him, as He intends for us to praise, involves every aspect of our life.
Praise is meant to be the focal point of our relationship with God. Praise isn't just a surface thing. It isn't just saying "Praise the Lord" all day long. The secret of praise is something that flows from the center of what is really us. It is something that brings an immediate response from the heart of God. «Read the rest of this article»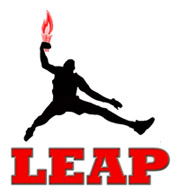 Clarksville, TN – On April 29th, 2013 the Alternative School auditorium was converted into a youth matinee that addressed Anti-bullying. Staff from the LEAP Organization opened the program by selecting volunteers to participate in skits that focused on forms of bullying that consisted of starting rumors and excluding others from various activities.
Following the skits, the students were given an opportunity to share some of their personal experiences with being bullied and being the bully.
«Read the rest of this article»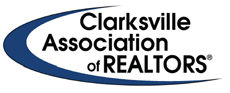 Clarksville, TN – On April 6th, the Clarksville Association of Realtors was the center point for recognizing the achievement of students from various high schools who completed the 12 week Youth Career Development Program.
The graduates consisted of Cassidy Ebersole, Stacey Jenkins, Raven Ross, Matthew Ebel, Courtney Carter, and David Johnson.  Upon receiving their certificate of completion and final program stipend, each student was awarded the opportunity to share what they learned throughout the program.
«Read the rest of this article»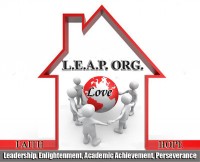 Clarksville, TN – The West Creek High School gymnasium marked the center stage for the 4th Annual Step & Dance Crew Challenge that featured local middle and high school teams.
While Kenwood High, West Creek Middle, and Northeast Middle & High gave valiant and creative performances, it was West Creek High School that captivated the audience with a stellar production.  This marks the 3rd straight year that the West Creek High School impressed the judges panel consisting of various Greek Organizations to win first place in the competition.
«Read the rest of this article»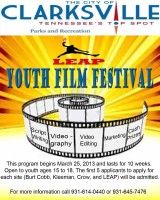 Clarksville, TN – The City of Clarksville's Department of Parks & Recreation along with the LEAP Organization have partnered to host a Youth Film Festival. The goal of the festival is to increase the self-esteem and overall sense of self-worth of the participants through a 10 week Film Production Course.
During the initial 8 weeks, students  will learn Storytelling and Scriptwriting, Videography and Directing,  Editing (Sound and Film), and  Marketing. For the final 2 weeks, each site will develop a short film at least 5 minutes in length to be entered into the festival. «Read the rest of this article»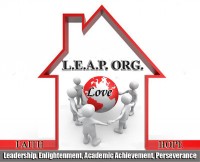 Clarksville, TN – February 2nd, 2013 marked the halfway point for the youth enrolled in the Hybrid Career Development Program. For the 1st 6 weeks a diverse group guest speakers facilitated classes that addressed Self Awareness, Education, Interpersonal Communication, Career Search Preparation, Networking , and Career Progress.
Kohls Manager, Brian Ballinger enlightened students on the importance of continuing to grow after getting the job and shared several key principles for moving up the corporate ladder. In addition to facilitating the classroom instructions, Brian and a group of dedicated Kohls employees volunteer regularly to support Manna Café to fund the Career Development Program through the Kohl's Cares Associates in Action Program.
«Read the rest of this article»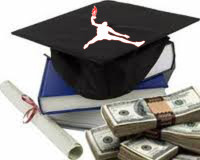 Clarksville, TN – The 7 Points Quest is a local essay contest for high school seniors designed to encourage and promote the 7 principles of Leadership, Enlightenment, Academic Achievement, Perseverance, Outreach, Responsibility, and Growth.
The LEAP Organization recognizes the importance of encouraging youth to be productive and responsible citizens, and is honored to provide resources to assist youth their quest to pursue higher learning opportunities.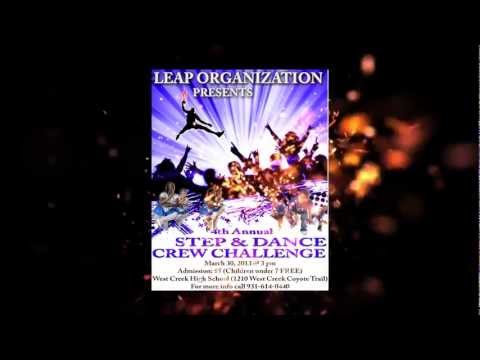 «Read the rest of this article»